Horse racing headlines from across the country and around the world
---
Sunday Morning Front Page Montage
A sampling of front pages from across the country on Sunday, May 2, 2010 -- the day after the Kentucky Derby
---
www.equidaily.com
---
From Hawaii to Massachusetts. From Texas to Wisconsin. From Florida to Oregon.

From the New York Times to the Washington Post to the Atlanta Journal-Constitution.

While some might some disparage horse-racing as an anachronism, every year the Kentucky Derby grabs national front page coverage that perhaps only two or three other sporting events achieve.

---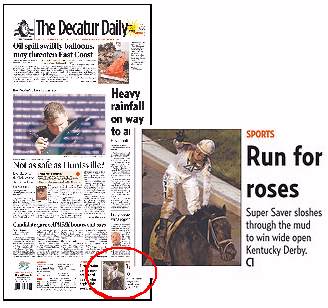 Decatur Daily/Alabama
---
---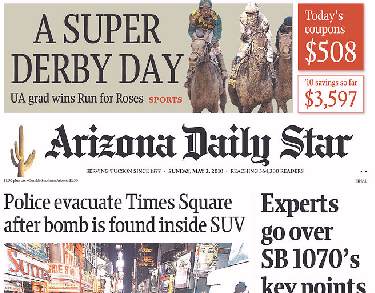 Arizona Daily Star/Arizona
---
---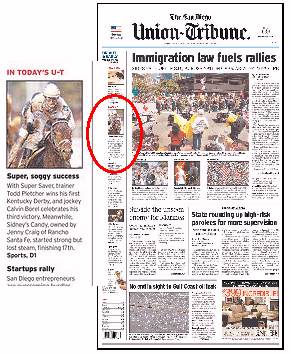 San Diego Union-Tribune, California
---
---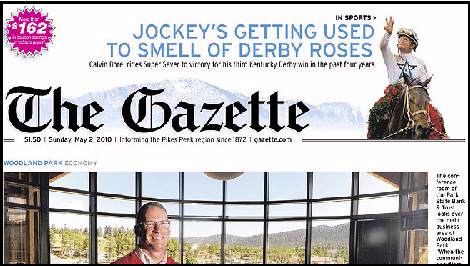 The Gazette/Colorado
---
---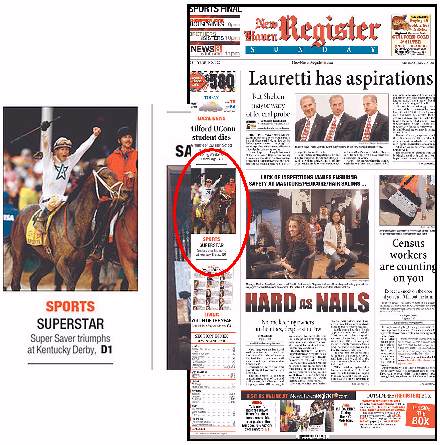 New Haven Register/Connecticut
---
---
Washington Post, Washington DC
---
---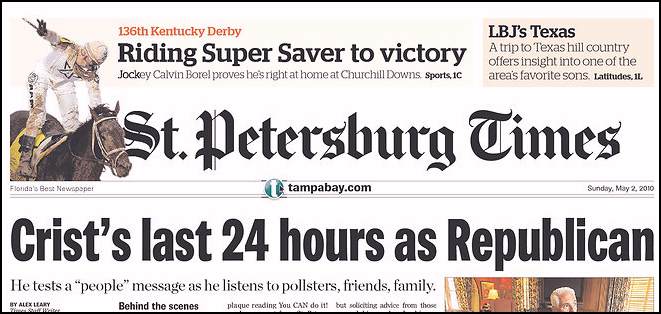 St Petersburg Times/Florida
---
---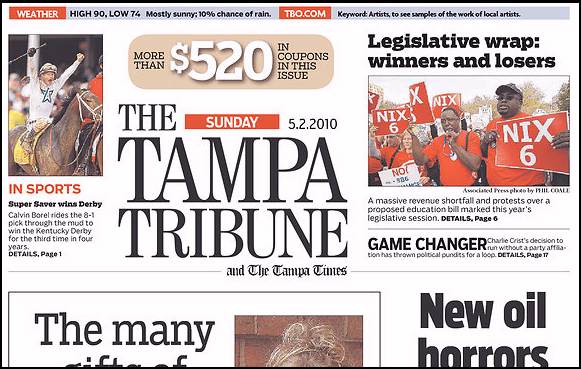 Tampa Tribune/Florida
---
---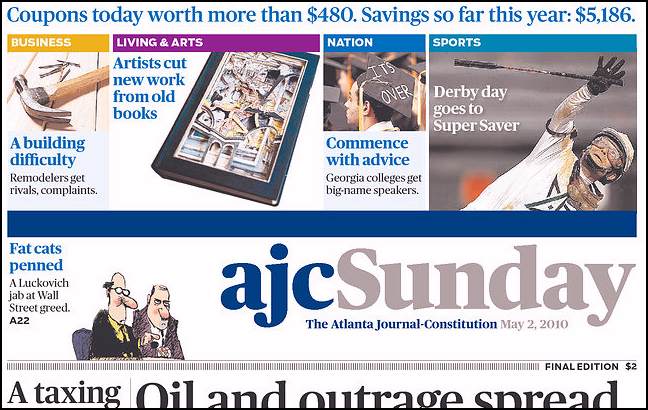 Atlanta Journal-Constitution/Georgia
---
---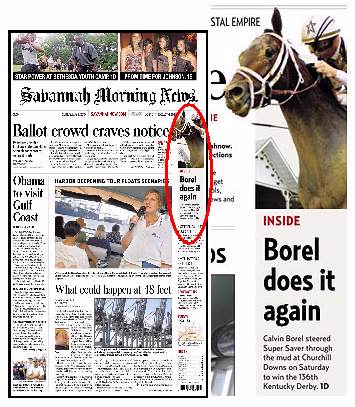 Savannah Morning News/Georgia
---
---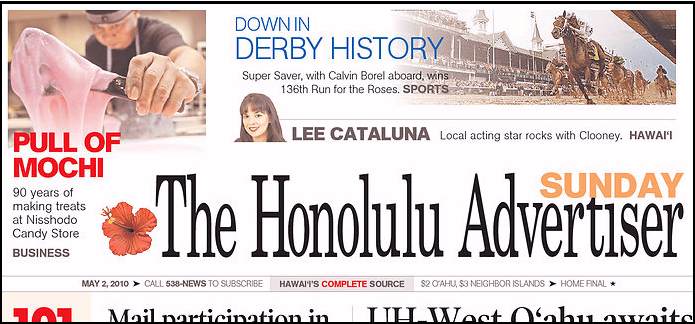 Honolulu Advertiser/Hawaii
---
---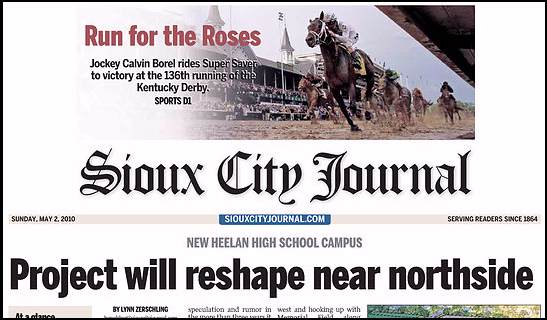 Sioux City Journal/Iowa
---
---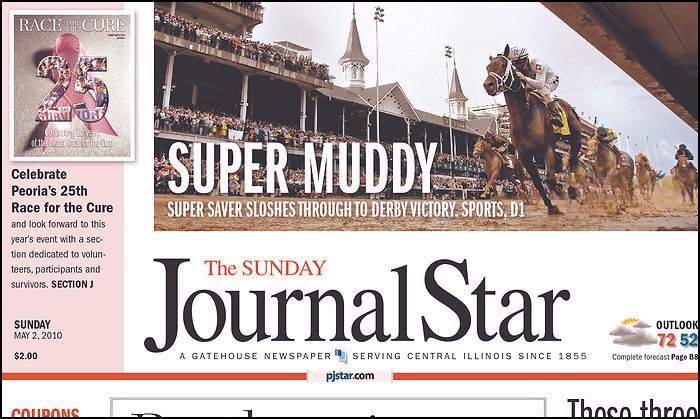 Journal Star, Illinois
---
---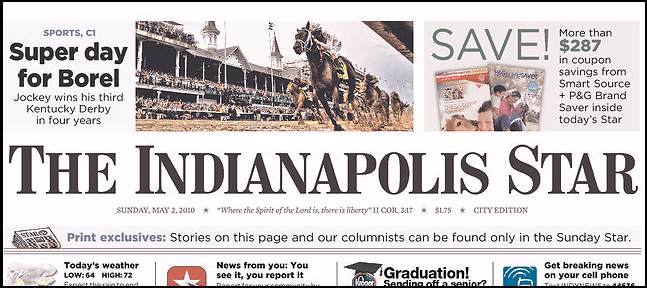 Indianapolis Star, Indiana
---
---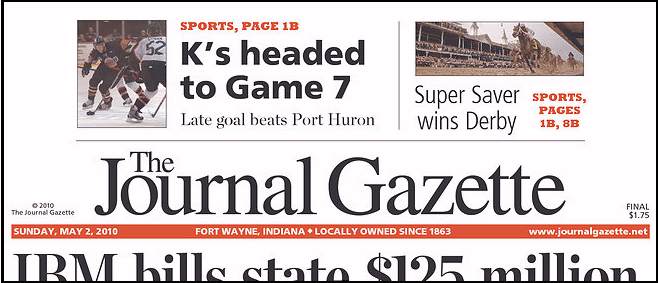 Journal Gazette, Indiana
---
---
Louisville Courier-Journal, Kentucky
---
---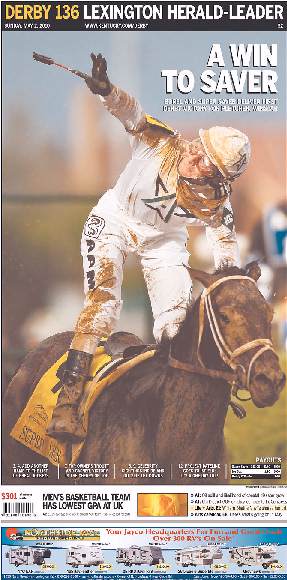 Lexington Leader-Herald, Kentucky
---
---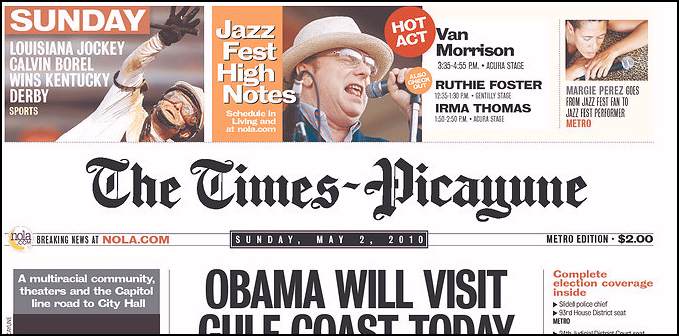 New Orleans Times-Picayune, Louisiana
---
---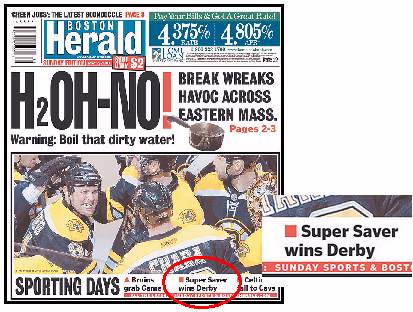 Boston Herald, Massachusetts
---
---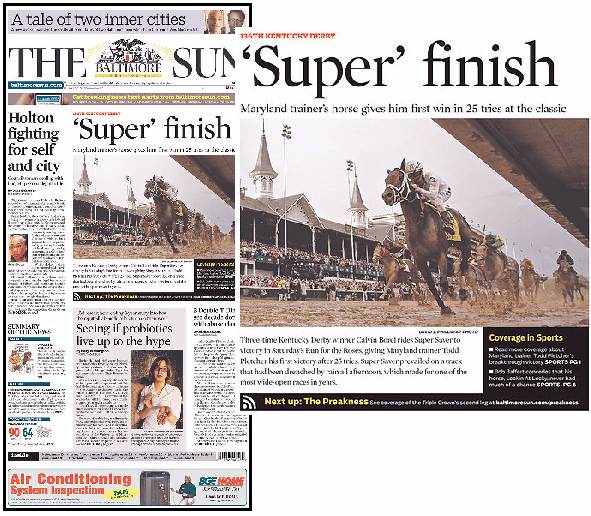 Baltimore Sun, Maryland
---
---

Star Tribune, Minnesota
---
---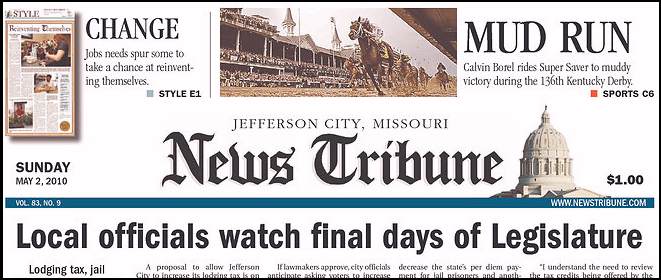 News Tribune, Missouri
---
---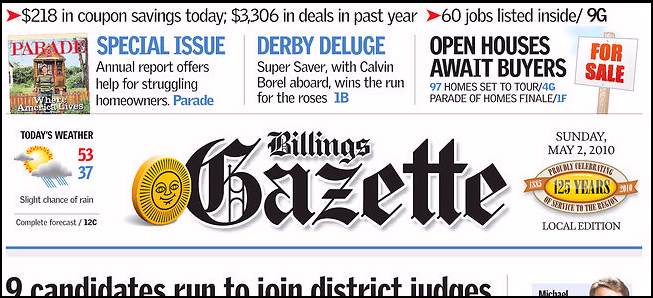 Billings Gazette, Montana
---
---
Winston-Salem Journal, North Carolina
---
---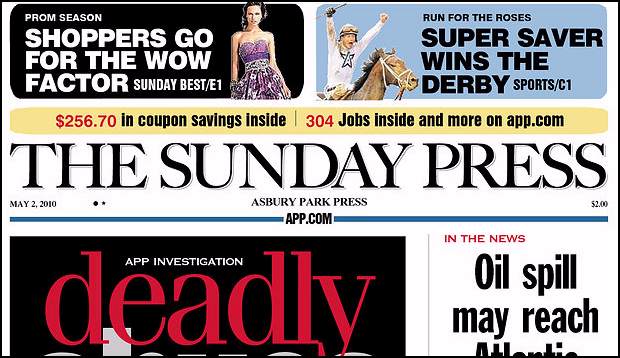 Sunday Press, New Jersey
---
---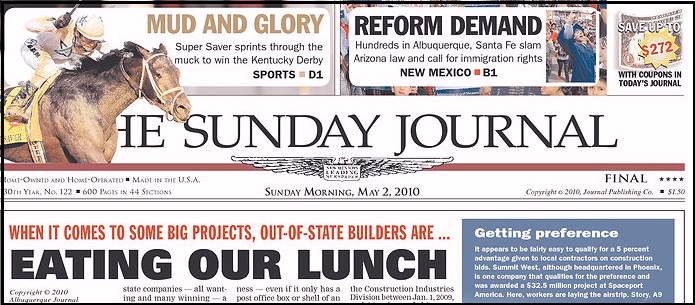 Sunday Journal, New Mexico
---
---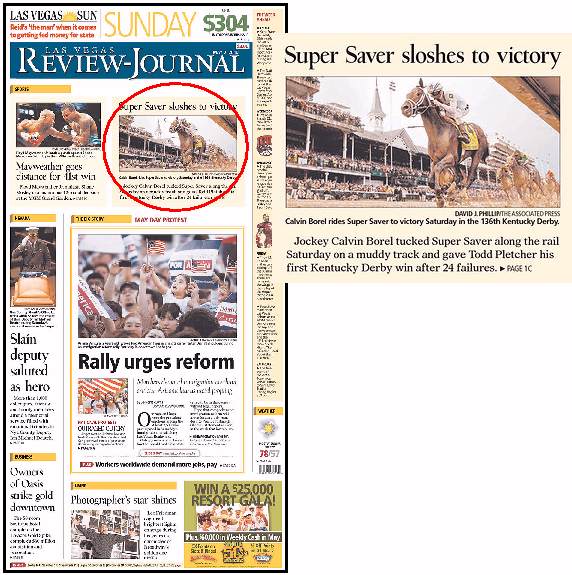 Las Vegas Review-Journal, Nevada
---
---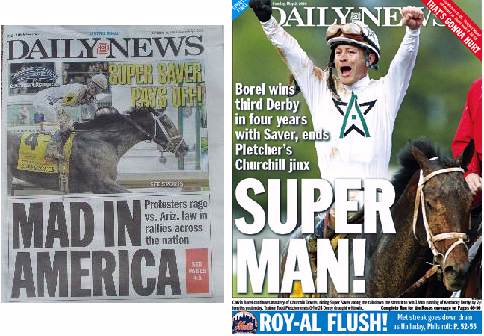 New York Daily News, New York [front/back]
---
---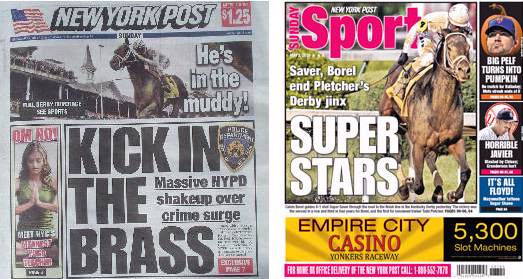 New York Post, New York [front/back]
---
---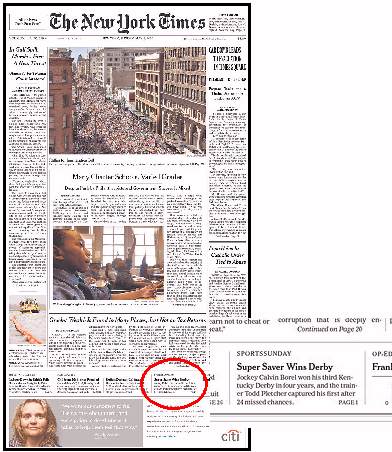 New York Times, New York
---
---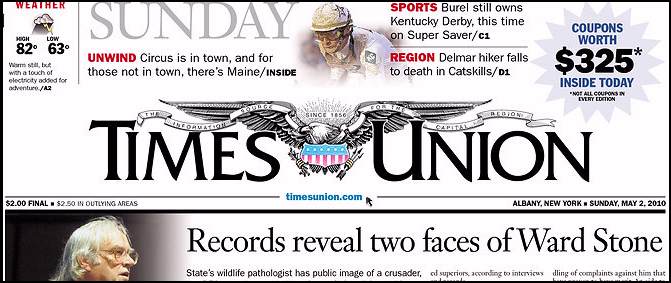 Times Union, New York
---
---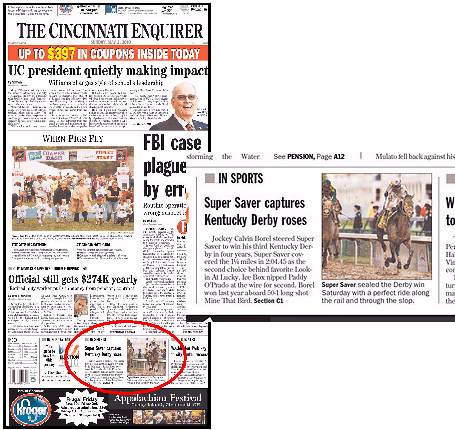 Cincinnati Enquirer, Ohio
---
---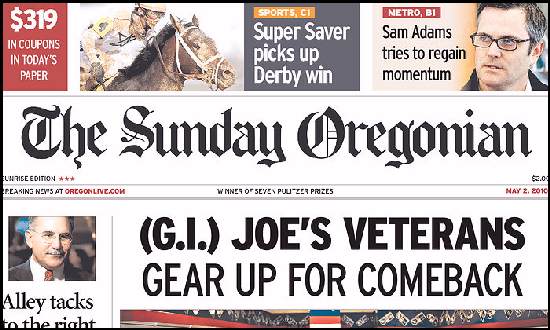 Sunday Oregonian, Oregon
---
---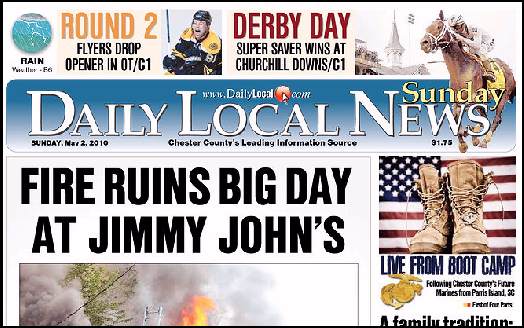 Daily Local News, Pennsylvania
---
---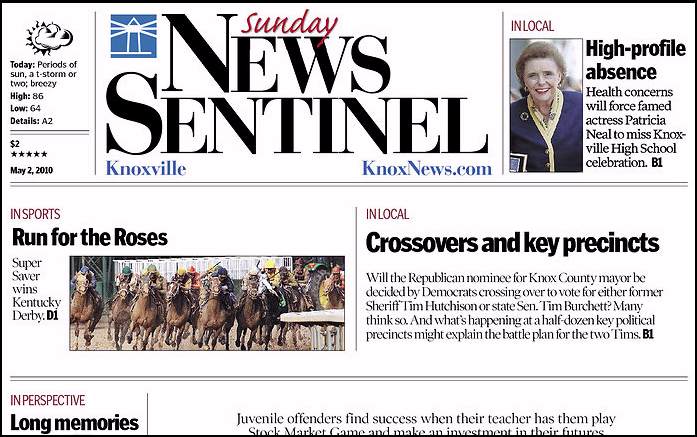 News Sentinel, Tennessee
---
---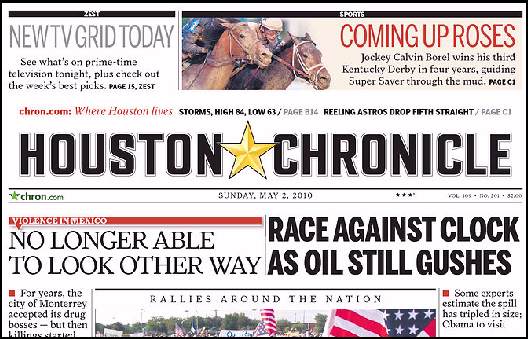 Houston Chronicle, Texas
---
---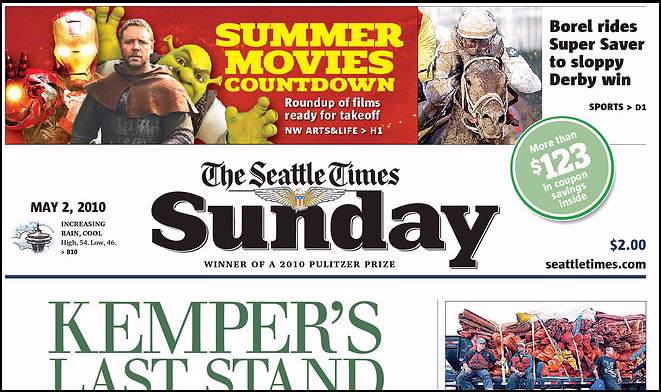 The Seattle Times, Washington
---
---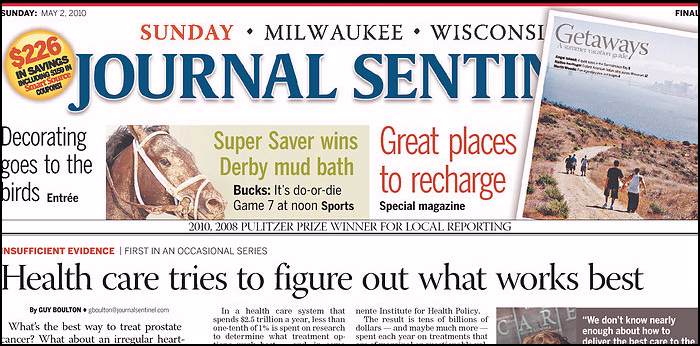 Journal Sentinel, Wisconsin
---
---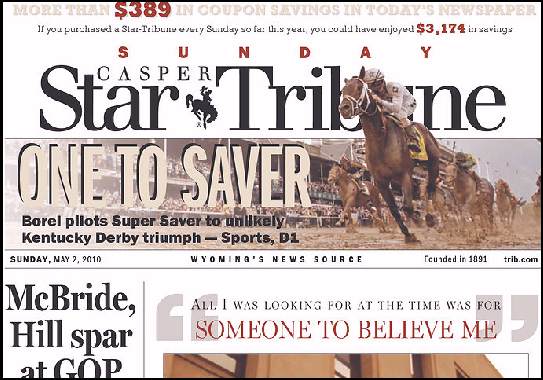 Casper Star Tribune, Wyoming
---
---
equidaily.com
| | |
| --- | --- |
| | Note: Pages on this site are labelled with the equidaily.com logo. Some links are for information only and lead to pages at other sites. equidaily.com is responsible only for the pages on this site. equidaily.com assumes no responsibility for errors or omissions. Always check with official sources to verify info. |
E-mail any questions, comments, or suggestions:

Copyright 2010 Equidaily.com
---