SA news/notes
---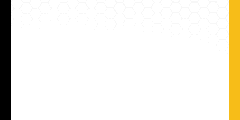 ---
>>> Timeform recap: Flemington - 2019 All Star Mile
---
Current forecasts for N American tracks
---
Racetrack abbreviation codes
---
[AUS] FOXSPORTS.AU
[AUS] RACING AND SPORTS
[AUS] SMH.COM.AU
[AUS/NZ] THOROUGHBRED NEWS
[AUS] VIRTUAL FORM GUIDE
[ASIA] S CHINA MORNING POST
BALTIMORE SUN
BLOOD HORSE
CBS.SPORTSLINE
CHICAGO SUN-TIMES
DAILY RACING FORM
ESPN
FOX SPORTS
FRANCE GALOP
[JAPAN] HORSERACING IN JAPAN
KENTUCKY.COM
LA TIMES
LOUISVILLE COURIER JOURNAL
MIAMI HERALD
MSNBC
NY DAILY NEWS
NY POST
NY TIMES
THE RACING BIZ [Mid-Atlantic region]
SEATTLE TIMES
SIGNONSANDIEGO.COM
SINGAPORE TURF CLUB
SOUTH AFRICAN HORSERACING
THISISHORSERACING.COM
ThoroughbredRacing.com
TIMES PICAYUNE
[U.K.] BBC
[U.K.] GUARDIAN
[U.K.] RACING POST
[U.K.] SPORTINGLIFE.COM
[U.K.] TELEGRAPH
[U.K.] TIMES
USA TODAY
WASHINGTON POST

Oaklawn announces split Rebel Stakes, purse increases
---
Ky Derby points leaderboard
---
Baffert confirms champion Game Winner and Improbable for Rebel at Oaklawn
---
Hayward: Breakdowns at the racetrack - we need to solve this together
---
Studying Santa Anita: A key to making horse racing safer
---
Moving Preakness 'won't have effect' Pimlico advocates claim, Ritvo says
---
Arkansas charity connects inner-city youth to racehorses
---
VIDEO:Retired superstar jockey Rosie Napravnik takes America's Best Racing viewers behind the scenes as she retrains retired racehorses in second careers
---
Handicapping: Keys to a horse reversing its racing fortune
---
Wallin: Racetrack etiquette - unwritten rules of the racetrack
---
Buyer beware! Spotting bad claims at the racetrack!
---
Longform: The story of Majestic Prince
---
All Other 3YOs, Bellafina close as favorites in Kentucky Derby, Oaks Future Wagers
---
At HBPA convention, ideas on moving sport forward
---
Fan: "Who would have thought that falling for a horse named Smarty Jones would lead to my life's passion?"
---
Detour: Game Winner's road to Kentucky Derby likely to wind through Arkansas
---
Racing at Santa Anita to resume in 'near future'
---
Australian comment: "Do away with Stakes racing... There's simply too much Stakes racing."
---
Michaels: Top five Kentucky Derby contenders
---
Cheltenham Festival 2019: The dawning of Britain's glorious sporting spring
---
Clancy treks to Cheltenham: "Four days of sport, of drama, await."
---
Watch out America! The pride of Chile is on his way to join Chad Brown
---
Ehalt: Was there ever a horse who could have beaten Easy Goer on Gotham day?
---
Why own a racehorse? Sometimes, I don't even know, but I do... "The claiming price today was both fair and just. And, the colt is now going to a good home. Heart strings tugged. Purse strings lifted."
---
VIDEO: Soccer commentator honors upcoming Cheltenham jump event by making ten horse racing puns in just over a minute's worth of football highlights
---
Ghosts of racetracks past: Always old-timers' day at Commodore Downs
---
Gulfstream jockeys pay visit to Therapeutic Riding Center
---
LA Times: Jane Smiley - The deaths at Santa Anita remind me why I don't miss horse racing
---
LA Times: Santa Anita hopes to resume racing around Mar 22... When it does, it will have new safety protocols
---
Could Del Mar's safety turnaround provide answers for deaths at Santa Anita?
---
Ooph! AP: "Maybe the entire sport needs to be shut down."
---
Sports Illustrated/VIDEO: "I have no idea why horse racing is still a thing"
---
Furgele: Sadness at Santa Anita: What is the solution?
---
Upcoming National HBPA Convention: Finding ways to do things better
---
Derby Trail: can Instagrand repay some welcome independent thinking?
---
Jock Watch: The simple reason why Ryan Moore is still out on his own as world #1
---
Godolphin replace Coolmore on top of the world
---
So what's the verdict on Arrogate's first foals?
---
Enable likely to use Epsom as launchpad for historic Arc treble
---
Jock Watch: Joel Rosario moving tack back East
---
LA Times: Santa Anita cancels racing indefinitely after 21st horse dies at track since Dec 26
---
Lengthy hearing provides little clarity on Pimlico future
---
NTRA polls: Code of Honor enters top five of 3YO poll
---
Ky Derby: Current points leaderboard
---
NYRA bolsters claiming race purses
---
Horse Racing in Georgia? Maybe - place your bets
---
Utah senator shelves his own bill that would have legalized betting on horse races
---
Colonial Downs to reopen in April... Racing returns in August [with VIDEO]
---
Allison De Luca tabbed as Colonial Downs race secretary
---
Nomination deadline April 11 for first MATCH races
---
NBC News: Santa Anita racetrack has 20th horse death, with filly euthanized after serious injury
---
Meet 'Angus', the horse who sits like a dog, has a large Facebook following - and is very lucky to be alive
---
Dubai: All you need to know about this weekend's Super Saturday meet at Meydan... Acts as a traditional dress rehearsal for the Dubai World Cup
---
Owner profile - From Vietnam to Kentucky Derby dreamer: Remarkable life shapes Gary West
---
Jamaica: Govt quizzed on continued support for horse racing
---
Longtime racetrack fixture Eddie Deas has seen it all... "Sensitive Prince, I worked him for Jerkens for a race in Saratoga, the Jim Dandy, when Affirmed beat him by a nose."
---
UK: Fire still burns as Ruby Walsh weighs up his Cheltenham Festival prospects
---
Video game: Phar Lap Horse Racing Challenge coming to Xbox, PS4 in March
---
Purse account to continue support of Maryland-breds
---
Winx nearing the end... Trainer, "we haven't really known where the end is, but it's looking logical now that it's not far away."
---
Gulfstream summer stakes worth $3.775 million
---
UK: Trainers use social media to discuss jocks riding at meets being boycotted over purse dispute... "This is sounding like coercion. Careful please."
---
>>> NY Times: Horse deaths at Santa Anita spell trouble for an industry
>>> LA Times: Santa Anita's 21 horse racing fatalities range from lightly raced to a Breeders' Cup champion
>>> USA Today: As Santa Anita Park quietly searches for answers, trainers and jockeys need to run
>>> VIDEO: Local CBS affililate - Experts examine closed Santa Anita racetrack after 21 horse deaths
>>> DRF/Hegarty: As Santa Anita suspends racing, industry searches for answers
>>> Los Alamitos owner offers to run Santa Anita race dates
>>> Dennis Moore to begin testing at Santa Anita Mar 7
>>> DRF: Los Alamitos to host horses for training while Santa Anita is closed
>>> Bloodhorse: Santa Anita horsemen weigh options after shutdown
>>> How did 21 horses die at one racetrack?... Why rain could be the biggest factor
>>> Santa Anita neighboring business community uncertain after horse racing suspended
---
Winx makes history... Record 23rd G1 win in Chipping Norton at Randwick on Sat
---
Future of the Preakness - whether in Baltimore or Laurel - lands before Annapolis lawmakers
---
Derby Trail: Instagrand ships east for season debut in G3 Gotham at AQU
---
Bravazo to miss Dubai World Cup
---
McPeek cuts his own path with talented 3YO trio
---
March in Vegas means hoops 'madness' and the best horse racing, too
---
Goggles-as-whip earns top Oaklawn jock $200 fine
---
TVG to sponsor Ortiz brothers
---
Churchill sees growth opportunities for Derby, racing
---
It's time to move the Preakness to Laurel
---
Preakness will remain at Pimlico at least through 2020 as owner seeks to ready a 'super track' at Laurel
---
Balt Sun: Baltimore leaders blast Pimlico owner for spending bulk of state renovation subsidies at Laurel
---
New York Race Track Chaplaincy will honor Debbie and Terry Finley
---
2019 season ticket plans for The Stretch at Saratoga Race Course on-sale now
---
NBC News: Nearly two dozen horse deaths forces temporary closure of Santa Anita
---
UK: The Jockey Club hires PR agency to push horse racing to fresh audiences
---
Pedigree handicapping: What to look for and why
---
Sat preview: Six stand between Winx and a world record... Attempts to win record 23rd G1 in Chipping Norton at Randwick
---
Five running style and post position trends to help you win at Gulfstream
---
Wallin: Making the case for year-round tracks
---
Making the case for year-round tracks
---
Cuomo-backed $1B arena in Belmont Park facing opposition
---
Why pace figures are more valuable than speed figures
---
Horse wellness plan at Rillito Park paying dividends
---
NYRA Lasix vet terminated over 'conflict of interest'
---
France tightens whip rules
---
Strong year for Churchill's racing, ADW operations
---
Haskin's Derby Dozen: Feb 26
---
Champion World Approval retired
---
Profile: Owner/handicapper Marshall Gramm - How a Rhodes College economics professor became one of world's best at betting on horses
---
Winx: She 'just breaks all the rules'
---
Proof that no other trainer anywhere is a match for Charlie Appleby right now
---
Smaller venues: A few snowflakes can't stop horse races ... Fonner Park begins its 66th season
---
Hayward: The future of turf racing is the future of racing in the US
---
Oaklawn increases purses of five stakes, adds stakes
---
The lavish Las Vegas racetrack that went bust in 13 days
---
Keeneland: a unique and powerful force for the industry
---
Newspaperofrecord to target Coronation Stakes at Royal Ascot
---
Colonial Downs readying for summer return
---
McWicked rules the continent, voted US Horse of the Year
---
Sulky side: 2018 harness racing year-end winners list
---
CNN/VIDEO: Skijöring: The sport combining skis, snow and thoroughbred racehorses
---
---
AQU stakes results
---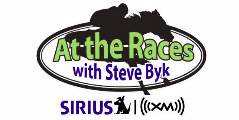 ---
>>> Women jockeys make their mark at Cheltenham
---
MISCELLANEOUS INDEX:
Where we put things that don't fit into any of the other index categories
---
Track visit/reviews
---
THE FANS SPEAK:
Where we occasionally search the web to explore various discussions and topics
---
OPINION:
equidaily.com's occasional thoughts on various topics regarding the horse racing game

---
equidaily.com's Coast-to-coast
---
Saratoga's Best Bets
---
Click here to e-mail any questions, comments, or suggestions to equidaily.com
---
AQUEDUCT, Jamaica, NY
ARAPAHOE PARK, Aurora, CO
ARLINGTON PARK, Arlington Heights, IL
ASSINIBOIA DOWNS, Winnipeg, Manitoba
BELMONT, Elmont, NY
BELTERRA PARK, Cincinnati, OH
BEULAH PARK, Grove City, OH
CALDER [GPW}, Miami, FL
CALIFORNIA FAIRS, CA
CANTERBURY PARK, Shakopee, MN
CHARLES TOWN, Charles Town, WV
CHURCHILL DOWNS, Louisville, KY
COLONIAL DOWNS, New Kent, VA
DELAWARE PARK, Wilmington, DE
DEL MAR, Del Mar, CA
DELTA DOWNS, Vinton, LA
DOWNS AT ALBUQUERQUE, Albuquerque, NM
ELLIS PARK, Henderson, KY
EMERALD DOWNS, Auburn, WA
EVANGELINE DOWNS, Opelousas, LA
FAIR GROUNDS, New Orleans, LA
FAIR MEADOWS, Tulsa, OK
FAIRMOUNT PARK, Collinsville, IL
FAIRPLEX, Pomona, CA
FINGER LAKES, Farmington, NY
FORT ERIE, Fort Erie, Ontario
GOLDEN GATE, Albany, CA
GREAT LAKES DOWNS, Muskegon, MI
GULFSTREAM PARK, Hallandale, FL
GULFSTREAM PARK WEST, Miami, FL
HASTINGS PARK, Vancouver, BC
HIALEAH PARK, Hialeah, FL
HAWTHORNE RACE COURSE, Cicero, IL
HOLLYWOOD PARK, Inglewood, CA
HOOSIER PARK, Anderson, IN
INDIANA GRAND, Shelbyville, IN
KEENELAND, Lexington, KY
KENTUCKY DOWNS, Franklin, KY
LAUREL PARK, Laurel, MD
LONE STAR PARK, Grand Prairie, TX
LOUISIANA DOWNS, Bossier City, LA
Los Alamitos, Los Alamitos, CA
MAHONING VALLEY, Youngstown, OH
MARQUIS DOWNS, Saskatoon, Saskatchewan
MEADOWLANDS, E Rutherford, NJ
MONMOUTH PARK, Oceanport, NJ
MOUNTAINEER, Chester, WV
NORTHLANDS PARK, Edmonton, Alberta
OAKLAWN PARK, Hot Springs, AR
PENN NATIONAL, Grantville, PA
PARX, Bensalem, PA
PIMLICO, Baltimore, MD
PINNACLE RACE COURSE, New Boston, MI
PORTLAND MEADOWS, Portland, OR
PRAIRIE MEADOWS, Des Moines, IA
PRESQUE ISLE DOWNS, Erie, PA
REMINGTON PARK, Oklahoma City, OK
RETAMA PARK, San Antonio, TX
RIVER DOWNS, Cincinnati, OH
ROCKINGHAM PARK, Salem, NH
RUIDOSO DOWNS, Ruidoso Downs, NM
SAM HOUSTON, Houston, TX
SANTA ANITA, Arcadia, CA
SARATOGA, Saratoga Springs, NY
STAMPEDE PARK, Calgary, Alberta
SUFFOLK DOWNS, Boston, MA
SUNLAND PARK, Sunland Park, NM
SUNRAY PARK, Farmington, NM
TAMPA BAY DOWNS, Tampa, FL
THISTLEDOWN, Cleveland, OH
TURF PARADISE, Phoenix, AZ
TURFWAY PARK, Florence, KY
WILL ROGERS DOWNS, Claremore, Oklahoma
WOODBINE, Rexdale, Ontario
WOODLANDS, Kansas City, KS
YAVAPAI DOWNS, Prescott Valley, AZ
ZIA PARK, Hobbs, NM

---


Note: Pages on this site are labelled with the equidaily.com logo. Some links lead to pages at other sites. equidaily.com is responsible only for the pages on this site. equidaily.com assumes no responsibility for errors or omissions. Always check with official sources to verify info.

---
Copyright 2019 equidaily.com

---