Thurs 8/27 preview: $56K P6 carryover

---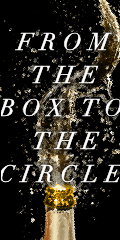 ---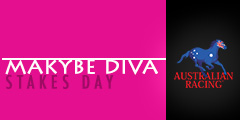 ---
Trainer Kevin Moses banned for 12 months over cobalt positive
Sat results: Well Sprung takes McKenzie at Moonee Valley

---
Current forecasts for N American tracks
---
Racetrack abbreviation codes
---
[AUS] FOXSPORTS.AU
[AUS] RACING AND SPORTS
[AUS] SMH.COM.AU
[AUS/NZ] THOROUGHBRED NEWS
[AUS] VIRTUAL FORM GUIDE
[ASIA] S CHINA MORNING POST
BALTIMORE SUN
BLOOD HORSE
CBS.SPORTSLINE
CHICAGO SUN-TIMES
DAILY RACING FORM
ESPN
FOX SPORTS
FRANCE GALOP
[JAPAN] HORSERACING IN JAPAN
KENTUCKY.COM
LA TIMES
LOUISVILLE COURIER JOURNAL
MIAMI HERALD
MSNBC
NY DAILY NEWS
NY POST
NY TIMES
THE RACING BIZ [Mid-Atlantic region]
SEATTLE TIMES
SIGNONSANDIEGO.COM
SINGAPORE TURF CLUB
SOUTH AFRICAN HORSERACING
THISISHORSERACING.COM
ThoroughbredRacing.com
TIMES PICAYUNE
[U.K.] BBC
[U.K.] GUARDIAN
[U.K.] RACING POST
[U.K.] SPORTINGLIFE.COM
[U.K.] TELEGRAPH
[U.K.] TIMES
USA TODAY
WASHINGTON POST

Jock Watch: Trevor McCarthy to hospital for back x-ray
---
Latest NTRA weekly poll: The Pizza Man hits the Top Ten [pdf]
---
Monmouth Park trying to lure American Pharoah back for Sept race
---
Davidowitz: Baffert yet to decide when Pharoah will run
---
Daley: Travers will be a great event, with or without 'Pharoah'
---
American Pharoah among 16 Travers noms
---
American Pharoah perfect in Del Mar work on Sunday
---
Albany Business Review hosts Power Breakfast event focusing on economic benefits of horse racing
---
Wise Dan works, Woodbine Mile most likely
---
Commentary/Jockey Club veep: Horse racing needs an independent anti-doping agency
---
Attorneys: Horse racing drug prosecutions on solid ground
---
Delaware to review safety protocols after paddock mishap
---
New Jersey State Senate honored Monmouth Park and the racetrack's recent success in hosting Triple Crown winner American Pharoah... "It is both proper and fitting for this House to pause in its deliberations to acknowledge Dennis Drazin and Monmouth Park Racetrack for their considerable contributions to this State."
---
One of John Nerud's finest: Remembering the remarkable Ta Wee
---
Haskin: Nerud, The Fox, and The Rivalry
---
White: John Nerud - A racing giant passes away... More...
---
An American in Paris: How Gina Rarick made her mark in French racing
---
How a low-budget horse trader unearthed two Royal Ascot G1 winners in four years
---
Haskin: The females behind American Pharoah
---
Arkansas commission opposes medication bills
---
Four new members elected to The Jockey Club
---
Whoops! Stews investigating as Aussie TV commentator's texts and betting records seem to indicate he backed a horse he didn't give out to his TV viewers!
---
Genaro: (Where are the) Women in Racing?
---
The inspirational architecture of the racecourse that gave the world its first grandstand
---
Sole Power: Owner Mongelluzzo, others team up to help backstretch workers with new shoes [pdf]
---
Horsemen file suit against Illinois HBPA
---
60th season set for Turf Paradise
---
UPI weekend racing recaps
---
Sun results: Danish Dynaformer romps in the $500K Breeders' Stakes, the third jewel in Canada's Triple Crown, at Woodbine
---
Sun results: Stryker Phd repeats in G3 $200K Longacres Mile Hcp
---
American Pharoah maintains top spot on latest 'World's Best Racehorse Rankings'
---
International: Downplaying weather concerns ahead of next week's Gleneagles - Golden Horn clash
---
Arlington Million brings big tourism business to suburbs
---
Steward Eddie Arroyo to oversee Arlington Million for 23rd time
---
San Diego Union-Trib guest commentary: Uniform drug test rules needed to level field for horse racing
---
Wyoming: Live horse racing growing in state
---
Calvin Borel to ride opening weekend at Remington Park
---
Ehalt: Don't believe the hype all the time. Sometimes a horse with racing experience can offer solid value in a field filled with first-time starters
---
White: Will American Pharoah make his next start in the G1, $1.25mil Travers Stakes at Saratoga on Aug 29? That is the big question being asked by racing enthusiasts these days
---
DeSantis: News regarding a strategic partnership between Equibase and STATS truly is exciting. I can't wait to see what novel handicapping angles the world's leading sports technology, data and content company delivers
---
Plonk: "I've spent the better part of today researching the amazing career of D. Wayne Lukas for an upcoming Night School special event that will celebrate his 80th birthday."
---
Jock Watch: Castellano's Saratoga Blog – Week 4
---
Saratoga: Sam the Bugler goes to the sidelines
---
UPI horse racing weekend preview
---
Lady Eli making 'remarkable progress'
---
Race Track Industry Program at the University of Arizona: The program is small but its alumni permeate every layer of the racing industry
---
Saratoga handle, other revenue spikes
---
Wyoming: Historic horse racing generating revenue, but at what cost?
---
Barretts set for first Del Mar yearling swale
---
Saratoga:All tickets officially sold out for Travers Day
---
Trainer Watch: Casse decides not to finish out Del Mar meet
---
Fasig-Tipton NY-bred sale set to soar
---
Texas: Could horse racing end Aug 31? Regulator runs into budget limbo
---
Industry veteran Hale elected TRF chairman
---
Virginia racing plans continue to take shape
---
From claimer to G1 to retirement: Catching up with Mabou [pdf]
---
>>> Legendary horseman John Nerud dies at 102
>>> Haskin: The legacy of John Nerud
>>> Sports Illustrated: A few things to know about racing legend John Nerud
>>> Hall of Fame horse trainer John Nerud dies, but his Staten Island connection lives on
>>> Photo gallery: John Nerud
---
Racing Post looks at last weekend's Whitney and declares: Pharoah head and shoulders above the rest... "It looks like the triple crowner could go unbeaten all season."
Latest NTRA weekly poll... Liam's Map zooms to #5
Moreno retired
Angst: Come-from-behind horses may most miss Moreno
BC Juvenile points doubled on Road to Derby
International preview: Gleneagles and Golden Horn set to clash in G1 Juddmonte at York
NBC Sports, MJC extend Preakness agreement
Ky Gov Beshear: We have a trust issue in horse racing
Jock Watch: Javier Castellano's Saratoga blog
Racing history: Legacy of the 'Grey Ghost': Native Dancer never lost at Saratoga
Davidowitz: Top notch racing on each coast as we wait on Pharoah
NYRA caps Travers attendance at 50K
Baffert indicates Travers next for 'Pharoah'
Baffert visits Saratoga; can Triple Crown winner be next?
Baffert 'trying to make' Travers with Pharoah
Lawyer withdraws libel suit vs Pharoah owner
Jock Watch: Leandro Goncalves -- A jockey's life: One long, bumpy ride
Victor Espinoza to receive Pincay Award
Next generation of handicapping tools: Equibase, STATS partner on big data projects
Suffolk Downs gets OK for three racing days
CHRB clears PVal to exercise horses
MJC starts second phase of barn construction
Canada: Century Downs horse racing a big boost for the industry
Q&A with Barstool Sports founder, racehorse owner David Portnoy... "A couple buddies and I got together and bought the first one together. Now I'm hooked."
Castellano goes back to back as Jockeys' Guild Jockey of the Week
History: Discovery the only horse to win three straight Whitney Hcps
Opinion: Thoroughbred horse racing's drug rules overdue for federal reform
Stanley Cup comes to Saratoga
VIDEO: Saratoga native making track history as first female steward
Fri 8/28 preview: $46K P6 carryover
Mon 8/24 preview: $418K P6 carryover
Saratoga summer events: On-track and off

---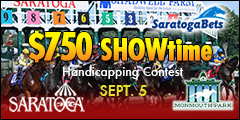 ---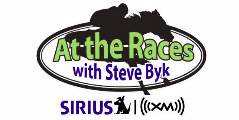 ---
Arc an option for Golden Horn
Royal Ascot winner Olly Stevens to quit training
Longchamp finally gets rebuild go-ahead
Euro connections appeal DQ in Arlington's G1 Bev D
Fri results/international: Mecca's Angel wins G1 Nunthorpe at York ... Wes Ward/Irad Ortiz tema run solid second with 2YO filly Acapulco
Frankie Dettori crowned leading jockey at York after four days of action

---
MISCELLANEOUS INDEX:
Where we put things that don't fit into any of the other index categories
---
Track visit/reviews
---
THE FANS SPEAK:
Where we occasionally search the web to explore various discussions and topics
---
OPINION:
equidaily.com's occasional thoughts on various topics regarding the horse racing game

---
equidaily.com's Coast-to-coast
---
Saratoga's Best Bets
---
Click here to e-mail any questions, comments, or suggestions to equidaily.com
---
AQUEDUCT, Jamaica, NY
ARAPAHOE PARK, Aurora, CO
ARLINGTON PARK, Arlington Heights, IL
ASSINIBOIA DOWNS, Winnipeg, Manitoba
BELMONT, Elmont, NY
BELTERRA PARK, Cincinnati, OH
BEULAH PARK, Grove City, OH
CALDER, Miami, FL
CALIFORNIA FAIRS, CA
CANTERBURY PARK, Shakopee, MN
CHARLES TOWN, Charles Town, WV
CHURCHILL DOWNS, Louisville, KY
COLONIAL DOWNS, New Kent, VA
DELAWARE PARK, Wilmington, DE
DEL MAR, Del Mar, CA
DELTA DOWNS, Vinton, LA
DOWNS AT ALBUQUERQUE, Albuquerque, NM
ELLIS PARK, Henderson, KY
EMERALD DOWNS, Auburn, WA
EVANGELINE DOWNS, Opelousas, LA
FAIR GROUNDS, New Orleans, LA
FAIR MEADOWS, Tulsa, OK
FAIRMOUNT PARK, Collinsville, IL
FAIRPLEX, Pomona, CA
FINGER LAKES, Farmington, NY
FORT ERIE, Fort Erie, Ontario
GOLDEN GATE, Albany, CA
GREAT LAKES DOWNS, Muskegon, MI
GULFSTREAM PARK, Hallandale, FL
HASTINGS PARK, Vancouver, BC
HIALEAH PARK, Hialeah, FL
HAWTHORNE RACE COURSE, Cicero, IL
HOLLYWOOD PARK, Inglewood, CA
HOOSIER PARK, Anderson, IN
INDIANA DOWNS, Shelbyville, IN
KEENELAND, Lexington, KY
KENTUCKY DOWNS, Franklin, KY
LAUREL PARK, Laurel, MD
LONE STAR PARK, Grand Prairie, TX
LOUISIANA DOWNS, Bossier City, LA
Los Alamitos, Los Alamitos, CA
MAHONING VALLEY, Youngstown, OH
MARQUIS DOWNS, Saskatoon, Saskatchewan
MEADOWLANDS, E Rutherford, NJ
MONMOUTH PARK, Oceanport, NJ
MOUNTAINEER, Chester, WV
NORTHLANDS PARK, Edmonton, Alberta
OAKLAWN PARK, Hot Springs, AR
PENN NATIONAL, Grantville, PA
PARX, Bensalem, PA
PIMLICO, Baltimore, MD
PINNACLE RACE COURSE, New Boston, MI
PORTLAND MEADOWS, Portland, OR
PRAIRIE MEADOWS, Des Moines, IA
PRESQUE ISLE DOWNS, Erie, PA
REMINGTON PARK, Oklahoma City, OK
RETAMA PARK, San Antonio, TX
RIVER DOWNS, Cincinnati, OH
ROCKINGHAM PARK, Salem, NH
RUIDOSO DOWNS, Ruidoso Downs, NM
SAM HOUSTON, Houston, TX
SANTA ANITA, Arcadia, CA
SARATOGA, Saratoga Springs, NY
STAMPEDE PARK, Calgary, Alberta
SUFFOLK DOWNS, Boston, MA
SUNLAND PARK, Sunland Park, NM
SUNRAY PARK, Farmington, NM
TAMPA BAY DOWNS, Tampa, FL
THISTLEDOWN, Cleveland, OH
TURF PARADISE, Phoenix, AZ
TURFWAY PARK, Florence, KY
WILL ROGERS DOWNS, Claremore, Oklahoma
WOODBINE, Rexdale, Ontario
WOODLANDS, Kansas City, KS
YAVAPAI DOWNS, Prescott Valley, AZ
ZIA PARK, Hobbs, NM

---


Note: Pages on this site are labelled with the equidaily.com logo. Some links lead to pages at other sites. equidaily.com is responsible only for the pages on this site. equidaily.com assumes no responsibility for errors or omissions. Always check with official sources to verify info.

---
Copyright 2015 equidaily.com

---