Wed results: Bowies Hero wins $100K Oceanside
---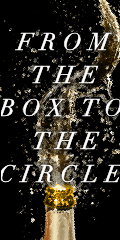 ---
Hong Kong season ends with almost 11 percent handle increase
Oz: Racing NSW at war with Victoria
Do you know the 'Big Four' horse racecourses in Japan and where to find them?

---
Current forecasts for N American tracks
---
Racetrack abbreviation codes
---
[AUS] FOXSPORTS.AU
[AUS] RACING AND SPORTS
[AUS] SMH.COM.AU
[AUS/NZ] THOROUGHBRED NEWS
[AUS] VIRTUAL FORM GUIDE
[ASIA] S CHINA MORNING POST
BALTIMORE SUN
BLOOD HORSE
CBS.SPORTSLINE
CHICAGO SUN-TIMES
DAILY RACING FORM
ESPN
FOX SPORTS
FRANCE GALOP
[JAPAN] HORSERACING IN JAPAN
KENTUCKY.COM
LA TIMES
LOUISVILLE COURIER JOURNAL
MIAMI HERALD
MSNBC
NY DAILY NEWS
NY POST
NY TIMES
THE RACING BIZ [Mid-Atlantic region]
SEATTLE TIMES
SIGNONSANDIEGO.COM
SINGAPORE TURF CLUB
SOUTH AFRICAN HORSERACING
THISISHORSERACING.COM
ThoroughbredRacing.com
TIMES PICAYUNE
[U.K.] BBC
[U.K.] GUARDIAN
[U.K.] RACING POST
[U.K.] SPORTINGLIFE.COM
[U.K.] TELEGRAPH
[U.K.] TIMES
USA TODAY
WASHINGTON POST

International: Why hard Brexit is bad for horse racing... The whole industry depends on the free movement of stable staff - and horses
---
Apprentice Watch: 19YO Evin Roman shares top spot at conclusion of Santa Anita spring-summer meet
---
Jock Watch: Tyler Gaffalione rides rrack record-equaling seven winners on Independence Day at Gulfstream
---
Gulfstream registers record total and average handle on spring meet
---
Horse racing heats up in Indiana
---
Breeder: Boost horse enthusiasts give Indiana mostly unknown
---
Scat Daddy riffing to his own strains with winners at the Royal Ascot meeting
---
Canada: Season set to open at Evergreen Park in Alberta
---
Trainer Julio Canani - three-time Breeders' Cup winner - denied new training license
---
Los Alamitos deserves credit for stepping up for California racing
---
So, where do they put their tickets? ...Nudist event to include a week of activities such as a cream tea, horse racing, dog racing and music from artists and bands
---
Trainer Watch/S Africa: Candice Robinson is "a lady who is doing big things in a man's world"
---
Sulky side: How often do horses get shoes changed?
---
Calvin Borel riding high with pending fatherhood
---
NYRA unveils new corporate logo
---
Massachusetts: Owner of defunct track reaches out to Stronach Group
---
Boston Globe: Suffolk Downs takes a page from its past with live racing
---
Boston Herald/photo gallery: Return of horse racing at Suffolk Downs
---
Del Mar betting on looming Supreme Court case... "I wouldn't say (more) gambling at Del Mar, Santa Anita cures all their ills ... But it's going to bring more people in."
---
Lo Duca to join NYRA's Saratoga Live broadcast team
---
Watchmaker: Lack of honest paces frustrates bettors
---
David vs Goliath: the growing divide between small and large US stables
---
Ehalt: How Chrome's 'brutal' Pegasus post position highlights a major issue
---
Unique approach to stallion marketing... War Dancer's advertising and social media campaign was developed with the popular reality TV program The Bachelor in mind
---
NY: Pols host listening session on upcoming request for proposals to redevelop part of Belmont Park
---
Equine fatalities: why this is a pivotal year for Del Mar and Saratoga
---
Why California Chrome is getting top marks for his work in the breeding shed
---
Brian Sears headlines Harness Hall of Fame induction class
---
Pinhookers looking for more at Fasig-Tipton July
---
Better Talk Now: Time to say goodbye
---
Children of Secretariat: Tinners Way, the son who gave the great horse his last hurrah
---
Sea Hero: the mercurial champion who produced his best in the Travers
---
Four jockeys arrested - accused of hazing juvenile in locker room at Delta Downs
---
WinStar Farm hires Belbeck, Bardin
---
Racing and fashion: Queen Elizabeth sends sales soaring... Queen's brightly colored Royal Ascot attire has help one clothing retailer's sales to increase
---
Virginia OKs new historic marker to highlight slave who became a famous figure in horse racing
---
Euro trainer Aidan O'Brien fined By NY gaming commission after his asst was found to have bottles of an injectable substance in his possession at Belmont
---
Chicago Trib lists visit to Arlington Park among 'Things you simply must do during the summer'
---
Ben's Cat recovering from colic surgery
---
Md: De Francis Dash moved to Sept, new stakes join fall lineup
---
Former jockey Abel Castellano off to fast start as trainer
---
UPI weekend stakes recaps
---
Sat results: It Tiz Well takes G3 $300K DEL Oaks
---
Sat results: Arlington stakes recaps
---
Fri results: Hence grabs G3 $250K Iowa Derby at PRM
---
British Horse Racing Authority rate Lady Aurelia best King's Stand winner this century
---
NYRA announces Saratoga giveaways
---
Breeding groups object to 2016 Parx Oaks decision
---
Trainer Watch: Mike Hushion to retire from training at end of Belmont meet
---
Ben's Cat retired from racing at age 11
---
Talk of partial Lasix ban in NY renewed
---
Giwner: Where do we go from here in terms of marketing Harness Racing?
---
Oppenheim: Royal Ascot - "it's the world number one racing experience for professionals"
---
Return of Americans adds new dimension to Ascot's enduring allure
---
Apprentice Watch: Hector Diaz Jr to begin riding at Monmouth on Friday
---
Watchmaker: Disappointing to see Jockey Club Gold Cup purse cut
---
Whoops! Purse on hold after suspended owner runs winning horse at SA
---
Supreme Court will hear NJ appeal to allow sports betting
---
Hovdey: The death of Ivan Puhich last week hit the California horse-racing community right in the heart
---
Biological passports could be wave of future in drug testing
---
Team of inspecting veterinarians beefed up for Del Mar meet
---
Saratoga: 'Free Fridays' at National Museum of Racing
---
Still feast or famine in juvenile marketplace
---
Court ruling allows Prat to ride July 1-4 while fighting suspension
---
Downs at Albuquerque opens with stronger purses
---
Catalog for Saratoga yearling sale available online
---
History/archive: Upset stuns Man o War in Sanford at Saratoga
---
NoCal: Heat postpones racing at Alameda County Fair on Wed
---
Virginia editorial: Proposed track for King George County could be a good deal. One caveat, though: Thoroughbred racing is not exactly on the upswing in the United States
---
Keeneland fall stakes worth $5.3mil
---
California Chrome, second careers and the lure of the polo field
---
How Wesley Ward's 'mad' Royal Ascot experiment just keeps on delivering
---
Ellis Park's 95th year of horse racing to start July 1
---
End of another Vegas tradition: horse racing wallboards - the 18 by 36-inch blow-ups of the horseracing program were once on display in nearly every major horse-betting parlor in the state
---
MelCup winning jock Michelle Payne targets the race as a trainer
---
Suffolk Downs prepares for live racing this summer
---
What's happening 2017 Opening Weekend at SAR
Handle down at Belmont spring meet

---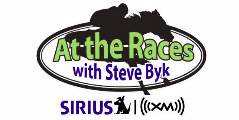 ---
Cheltenham 2018 set to be another spectacular
---
MISCELLANEOUS INDEX:
Where we put things that don't fit into any of the other index categories
---
Track visit/reviews
---
THE FANS SPEAK:
Where we occasionally search the web to explore various discussions and topics
---
OPINION:
equidaily.com's occasional thoughts on various topics regarding the horse racing game

---
equidaily.com's Coast-to-coast
---
Saratoga's Best Bets
---
Click here to e-mail any questions, comments, or suggestions to equidaily.com
---
AQUEDUCT, Jamaica, NY
ARAPAHOE PARK, Aurora, CO
ARLINGTON PARK, Arlington Heights, IL
ASSINIBOIA DOWNS, Winnipeg, Manitoba
BELMONT, Elmont, NY
BELTERRA PARK, Cincinnati, OH
BEULAH PARK, Grove City, OH
CALDER, Miami, FL
CALIFORNIA FAIRS, CA
CANTERBURY PARK, Shakopee, MN
CHARLES TOWN, Charles Town, WV
CHURCHILL DOWNS, Louisville, KY
COLONIAL DOWNS, New Kent, VA
DELAWARE PARK, Wilmington, DE
DEL MAR, Del Mar, CA
DELTA DOWNS, Vinton, LA
DOWNS AT ALBUQUERQUE, Albuquerque, NM
ELLIS PARK, Henderson, KY
EMERALD DOWNS, Auburn, WA
EVANGELINE DOWNS, Opelousas, LA
FAIR GROUNDS, New Orleans, LA
FAIR MEADOWS, Tulsa, OK
FAIRMOUNT PARK, Collinsville, IL
FAIRPLEX, Pomona, CA
FINGER LAKES, Farmington, NY
FORT ERIE, Fort Erie, Ontario
GOLDEN GATE, Albany, CA
GREAT LAKES DOWNS, Muskegon, MI
GULFSTREAM PARK, Hallandale, FL
HASTINGS PARK, Vancouver, BC
HIALEAH PARK, Hialeah, FL
HAWTHORNE RACE COURSE, Cicero, IL
HOLLYWOOD PARK, Inglewood, CA
HOOSIER PARK, Anderson, IN
INDIANA DOWNS, Shelbyville, IN
KEENELAND, Lexington, KY
KENTUCKY DOWNS, Franklin, KY
LAUREL PARK, Laurel, MD
LONE STAR PARK, Grand Prairie, TX
LOUISIANA DOWNS, Bossier City, LA
Los Alamitos, Los Alamitos, CA
MAHONING VALLEY, Youngstown, OH
MARQUIS DOWNS, Saskatoon, Saskatchewan
MEADOWLANDS, E Rutherford, NJ
MONMOUTH PARK, Oceanport, NJ
MOUNTAINEER, Chester, WV
NORTHLANDS PARK, Edmonton, Alberta
OAKLAWN PARK, Hot Springs, AR
PENN NATIONAL, Grantville, PA
PARX, Bensalem, PA
PIMLICO, Baltimore, MD
PINNACLE RACE COURSE, New Boston, MI
PORTLAND MEADOWS, Portland, OR
PRAIRIE MEADOWS, Des Moines, IA
PRESQUE ISLE DOWNS, Erie, PA
REMINGTON PARK, Oklahoma City, OK
RETAMA PARK, San Antonio, TX
RIVER DOWNS, Cincinnati, OH
ROCKINGHAM PARK, Salem, NH
RUIDOSO DOWNS, Ruidoso Downs, NM
SAM HOUSTON, Houston, TX
SANTA ANITA, Arcadia, CA
SARATOGA, Saratoga Springs, NY
STAMPEDE PARK, Calgary, Alberta
SUFFOLK DOWNS, Boston, MA
SUNLAND PARK, Sunland Park, NM
SUNRAY PARK, Farmington, NM
TAMPA BAY DOWNS, Tampa, FL
THISTLEDOWN, Cleveland, OH
TURF PARADISE, Phoenix, AZ
TURFWAY PARK, Florence, KY
WILL ROGERS DOWNS, Claremore, Oklahoma
WOODBINE, Rexdale, Ontario
WOODLANDS, Kansas City, KS
YAVAPAI DOWNS, Prescott Valley, AZ
ZIA PARK, Hobbs, NM

---


Note: Pages on this site are labelled with the equidaily.com logo. Some links lead to pages at other sites. equidaily.com is responsible only for the pages on this site. equidaily.com assumes no responsibility for errors or omissions. Always check with official sources to verify info.

---
Copyright 2016 equidaily.com

---