Fri results: Big John B Rides rail to win G3 $100K Cougar II Hcp
Fri preview: $235K P6 carryover
Thurs preview: $52K P6 carryover
Week Two, Week One: Look back and look ahead
---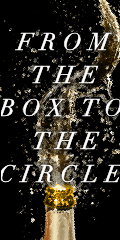 ---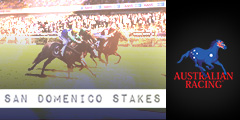 ---
New crop of European stayers leading the charge for spring racing carnival
AUS: Bowman extends lead in jockey premiership

---
Current forecasts for N American tracks
---
Racetrack abbreviation codes
---
[AUS] FOXSPORTS.AU
[AUS] RACING AND SPORTS
[AUS] SMH.COM.AU
[AUS/NZ] THOROUGHBRED NEWS
[AUS] VIRTUAL FORM GUIDE
[ASIA] S CHINA MORNING POST
BALTIMORE SUN
BLOOD HORSE
CBS.SPORTSLINE
CHICAGO SUN-TIMES
DAILY RACING FORM
ESPN
FOX SPORTS
FRANCE GALOP
[JAPAN] HORSERACING IN JAPAN
KENTUCKY.COM
LA TIMES
LOUISVILLE COURIER JOURNAL
MIAMI HERALD
MSNBC
NY DAILY NEWS
NY POST
NY TIMES
THE RACING BIZ [Mid-Atlantic region]
SEATTLE TIMES
SIGNONSANDIEGO.COM
SINGAPORE TURF CLUB
SOUTH AFRICAN HORSERACING
THISISHORSERACING.COM
ThoroughbredRacing.com
TIMES PICAYUNE
[U.K.] BBC
[U.K.] GUARDIAN
[U.K.] RACING POST
[U.K.] SPORTINGLIFE.COM
[U.K.] TELEGRAPH
[U.K.] TIMES
USA TODAY
WASHINGTON POST

Australia/Daily Telegraph: Secret plans are being hatched to fly American Pharoah to Australiafor stud duty
---
Edelson: Can American Pharoah lose in N.J.? Seattle Slew did
---
Victor Espinoza doesn't like jockeying... Despite all of his success, the Triple Crown winner isn't that into his job
---
Layden/Sports Illustrated: American Pharoah's legacy tested as racing career turns for the finish line
---
American Pharoah works at Del Mar on Sat
---
AP: Haskell field thin after American Pharoah
---
Dirt returns, wagering up for Del Mar opener
---
New Del Mar surface looks set to revitalize meet
---
Del Mar dirt under observation as meet begins
---
Del Mar dirt a different critter than Poly
---
At Del Mar, some things never change... Opening Day - "Next to this, baseball's opener is Little League's first picnic."
---
Eng: It doesn't get much better for horseplayers than Del Mar
---
Plonk: The Dirt on Del Mar
---
Caitlin [Bruce} Jenner makes a Del Mar appearance on opening day
---
White: "Here is my list of the Top 10 Toughest Feats in Sports (and there are still even more than these that I believe are more difficult feats than winning the Triple Crown)..."
---
NoCal: Should Pleasanton have more horse racing dates?
---
Sulky side: Wiggle It Jiggleit wins Meadowlands Pace
---
Fields shaping up for Saratoga's opening weekend
---
Daley: Counting the days until Saratoga opens
---
Parx changes draw generally positive response
---
CJ McMahon and the rise and fall of the black jockey... Since 1922, only two black jockeys have ridden in the Kentucky Derby – and CJ McMahon, a third generation African American horseman, wants to be next
---
NY Times: Bill would save horse racing from #1 threat: Itself
---
Federal lawmakers at odds on USADA bills
---
Congressmen propose antidoping agency for horse racing
---
Integrity coalition announces support for Thoroughbred Horseracing Integrity Act of 2015
---
Gulfstream's Lasix-free 2YO race - split due to popularity at entry box
---
International: John Gosden is taking a route with Golden Horn that others are tending to avoid... Next Sat's King George VI and Queen Elizabeth an unfashionable route to Prix de l'Arc de Triomphe
---
AUS: Vet thought to be at the center of racing's cobalt scandal has finally agreed to be interviewed
---
AUS: Black Caviar trainer Peter Moody considers future as massive legal fees loom over dope charges
---
Rundown of the California Horse Racing Board's meeting at Del Mar on Fri
---
CHRB considers disqualification changes
---
Kansas: Woodlands track purchased with possible re-opening as a racino
---
Wise Dan has first breeze of comeback
---
California Chrome to recover from injury at Kentucky farm
---
Taylor Made buys share in California Chrome
---
California Chrome's lil sis injured... 2YO Hope's Love a near-miss second in lone start
---
Match race!!! German event garners widespread attention and social media excitement
---
Oz: Horse activists rally on racing whips
---
Jock Watch: Father-son riding duo of Andy and Harry Hernandez reunite at Gulfstream
---
Jock Watch: Edgar Zayas suffers broken collarbone in GP spill on Sat
---
Keeneland-based horsemen moving off site to make way for Breeders' Cup
---
Top six reasons wait for Del Mar, Saratoga is worse than All-Star break
---
3YO Filly Watch: Take Charge Brandi to Test, Travers next?
---
NYRA launches enhanced HD video page on NYRA.com
---
Old Friends opens Kentucky Downs facility
---
Jock Watch: Francisco Torres' brilliant racing career spans nearly 30 years
---
Haskin's back! Returns with 'Hangin' with Haskin' blog shortly after retirement is announced
---
HRRN adds weekly Saratoga program
---
Gulfstream will again host 'Claiming Crown'
---
NTRA report notes commitment to horseplayers
---
White House Ceremony for American Pharoah?
---
Chicago Trib: Scribe visits local harness track as part of series about things for sports fans to do... Seems disappointed in lack of handicapping success, "It's best to save my money and go home."
---
Montana: Enthusiastic crowd jams ExpoPark's grandstand on Saturday afternoon for the opening day of the State Fair Race Meet
---
VIDEO: Local TV previews opening of Montana's Great Falls
---
The Derby is popular all over! Anticipation building for the Barbados version... Parade featuring the Barbados Derby Silver Cup attracts excited crowd
---
...Barbados: Upcoming Derby "should prove to be the best in three quarters of a century."
---
UK: Jock hit with a 70-day ban when found guilty of intentionally failing to ensure mount ran on its merits
---
July 29 is College Day at SAR
---
---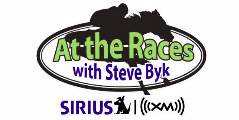 ---
Sat results: Postponed beats Eagle Top to claim G1 King George at Ascot
---
MISCELLANEOUS INDEX:
Where we put things that don't fit into any of the other index categories
---
Track visit/reviews
---
THE FANS SPEAK:
Where we occasionally search the web to explore various discussions and topics
---
OPINION:
equidaily.com's occasional thoughts on various topics regarding the horse racing game

---
equidaily.com's Coast-to-coast
---
Saratoga's Best Bets
---
Click here to e-mail any questions, comments, or suggestions to equidaily.com
---
AQUEDUCT, Jamaica, NY
ARAPAHOE PARK, Aurora, CO
ARLINGTON PARK, Arlington Heights, IL
ASSINIBOIA DOWNS, Winnipeg, Manitoba
BELMONT, Elmont, NY
BELTERRA PARK, Cincinnati, OH
BEULAH PARK, Grove City, OH
CALDER, Miami, FL
CALIFORNIA FAIRS, CA
CANTERBURY PARK, Shakopee, MN
CHARLES TOWN, Charles Town, WV
CHURCHILL DOWNS, Louisville, KY
COLONIAL DOWNS, New Kent, VA
DELAWARE PARK, Wilmington, DE
DEL MAR, Del Mar, CA
DELTA DOWNS, Vinton, LA
DOWNS AT ALBUQUERQUE, Albuquerque, NM
ELLIS PARK, Henderson, KY
EMERALD DOWNS, Auburn, WA
EVANGELINE DOWNS, Opelousas, LA
FAIR GROUNDS, New Orleans, LA
FAIR MEADOWS, Tulsa, OK
FAIRMOUNT PARK, Collinsville, IL
FAIRPLEX, Pomona, CA
FINGER LAKES, Farmington, NY
FORT ERIE, Fort Erie, Ontario
GOLDEN GATE, Albany, CA
GREAT LAKES DOWNS, Muskegon, MI
GULFSTREAM PARK, Hallandale, FL
HASTINGS PARK, Vancouver, BC
HIALEAH PARK, Hialeah, FL
HAWTHORNE RACE COURSE, Cicero, IL
HOLLYWOOD PARK, Inglewood, CA
HOOSIER PARK, Anderson, IN
INDIANA DOWNS, Shelbyville, IN
KEENELAND, Lexington, KY
KENTUCKY DOWNS, Franklin, KY
LAUREL PARK, Laurel, MD
LONE STAR PARK, Grand Prairie, TX
LOUISIANA DOWNS, Bossier City, LA
Los Alamitos, Los Alamitos, CA
MAHONING VALLEY, Youngstown, OH
MARQUIS DOWNS, Saskatoon, Saskatchewan
MEADOWLANDS, E Rutherford, NJ
MONMOUTH PARK, Oceanport, NJ
MOUNTAINEER, Chester, WV
NORTHLANDS PARK, Edmonton, Alberta
OAKLAWN PARK, Hot Springs, AR
PENN NATIONAL, Grantville, PA
PARX, Bensalem, PA
PIMLICO, Baltimore, MD
PINNACLE RACE COURSE, New Boston, MI
PORTLAND MEADOWS, Portland, OR
PRAIRIE MEADOWS, Des Moines, IA
PRESQUE ISLE DOWNS, Erie, PA
REMINGTON PARK, Oklahoma City, OK
RETAMA PARK, San Antonio, TX
RIVER DOWNS, Cincinnati, OH
ROCKINGHAM PARK, Salem, NH
RUIDOSO DOWNS, Ruidoso Downs, NM
SAM HOUSTON, Houston, TX
SANTA ANITA, Arcadia, CA
SARATOGA, Saratoga Springs, NY
STAMPEDE PARK, Calgary, Alberta
SUFFOLK DOWNS, Boston, MA
SUNLAND PARK, Sunland Park, NM
SUNRAY PARK, Farmington, NM
TAMPA BAY DOWNS, Tampa, FL
THISTLEDOWN, Cleveland, OH
TURF PARADISE, Phoenix, AZ
TURFWAY PARK, Florence, KY
WILL ROGERS DOWNS, Claremore, Oklahoma
WOODBINE, Rexdale, Ontario
WOODLANDS, Kansas City, KS
YAVAPAI DOWNS, Prescott Valley, AZ
ZIA PARK, Hobbs, NM

---


Note: Pages on this site are labelled with the equidaily.com logo. Some links lead to pages at other sites. equidaily.com is responsible only for the pages on this site. equidaily.com assumes no responsibility for errors or omissions. Always check with official sources to verify info.

---
Copyright 2015 equidaily.com

---