Sun results: Big Macher collects G1 $300K Bing Crosby win
Sat results: Fed Biz sets track record in G2 $200K San Diego Hcp romp

---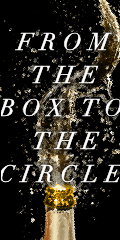 ---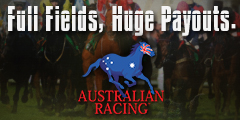 ---
Sat results: Thiamandi wins G3 Bletchingly Stakes at Caulfield
---
Current forecasts for N American tracks
---
Racetrack abbreviation codes
---
[AUS] FOXSPORTS.AU
[AUS] RACING AND SPORTS
[AUS] SMH.COM.AU
[AUS/NZ] THOROUGHBRED NEWS
[AUS] VIRTUAL FORM GUIDE
[ASIA] S CHINA MORNING POST
BALTIMORE SUN
BLOOD HORSE
CBS.SPORTSLINE
CHICAGO SUN-TIMES
DAILY RACING FORM
ESPN
FOX SPORTS
FRANCE GALOP
[JAPAN] HORSERACING IN JAPAN
KENTUCKY.COM
LA TIMES
LOUISVILLE COURIER JOURNAL
MIAMI HERALD
MSNBC
NY DAILY NEWS
NY POST
NY TIMES
THE RACING BIZ [Mid-Atlantic region]
SEATTLE TIMES
SIGNONSANDIEGO.COM
SOUTH AFRICAN HORSERACING
THISISHORSERACING.COM
ThoroughbredRacing.com
TIMES PICAYUNE
[U.K.] BBC
[U.K.] GUARDIAN
[U.K.] RACING POST
[U.K.] SPORTINGLIFE.COM
[U.K.] TELEGRAPH
[U.K.] TIMES
USA TODAY
WASHINGTON POST

Racehorse owned by Britain's queen fails dope test
---
Royal feed supplier denies contamination occurred on-site
---
Royal horse's failed drug test unlikely to have long-term ramifications
---
The Queen wins at Lingfield just 24 hours after it emerged her 2013 Gold Cup victor Estimate had tested positive for morphine
---
Veitch: Challenges ahead for venerable Saratoga
---
Hayward: On racing, community, and The Saratoga Special
---
'Spectacular' Saratoga charms Dettori - so watch out for a return trip
---
Saratoga: America's inseparable track and town
---
Blog: Race fan celebrates first few days in Saratoga as a hotwalker... "Horse culture seems to have been taken to another level here in Saratoga."
---
Racing fotog post "Possibly my favorite photo of the whole week [at Saratoga]."
---
Jumps racing kicks off on Wed at SAR
---
Genaro: Saratoga opening weekend provided plenty of reasons for encouragement
---
Saratoga meet a family affair for Dylan Davis, Robbie Davis
---
Photo gallery: Corey Lanerie looks to break in at Saratoga
---
Saratoga ontrack handle, attendance up for opening week
---
Del Mar rings up positive numbers as meet breaks from the gate
---
Del Mar interns: Nine young folks who have expressed enthusiasm for the opportunity to learn about the inner workings of the sport and willingness to entertain the possibility of pursuing a career in the game
---
Jock Watch: Drayden VanDyke... Read on to find out nine reasons why you should know who he is
---
Commentary: A look at candidates for Maryland Thoroughbred Horsemen's Assoc board
---
Key issues facing Maryland horsemen's election
---
Haskin: Tonalist begins push for Eclipse Award
---
3YO Watch: Injury sidelines We Miss Artie
---
Bayern will arrive for Haskell on Thurs
---
Untapable slated to arrive at Monmouth on Thurs
---
Haskin: No more 'what ifs' with Wise Dan
---
Europe: The French lifeline for Britain's hard-pressed trainers
---
Why making ends meet is such a struggle for Britain's non-elite trainers
---
Judge accepts plea deal in Penn National clocker's case
---
First layer of dirt track down at Keeneland
---
Photo: Ongoing renovation of dirt track at Meydan
---
Delaware, lab work to improve racehorse drug test turnaround
---
Delaware horsemen concerned by positive drug tests
---
Drug combination sets off rash of positives
---
The small pain-relief patch that could be a safe alternative to bute
---
Massachusetts: Wynn adds oysters to casino bid competing with Suffolk Downs
---
Irish racing authorities: Irish Derby needs to be more competitive
---
Kentucky Derby winner California Chrome gearing up for Breeders' Cup Classic run
---
Marketing ideas: Umajo - The female-only group designed to boost attendance at Japanese racetracks
---
Minnesota race track to refund horse owners
---
VIDEO: DC TV looks at second careers for race horses
---
Owner Dan Borislow dead at 52... Pulled down $6mil Rainbox Six jackpot in May
---
Jerardi: 10YO Cure is a throwback to racing days past
---
Oz: Nearest To Pin capable of recording another upset in Bletchingly
---
TCA to honor vets Bramlage, Fallon, and Lavin
---
Test barn a part of harness racing that few ever see
---
Ex-racehorse with Napravnik aboard finishes fifth in eventing competition
---
Final Breeders' Cup board seats filled
---
Trainer Michael Matz recalls plane crash on 25th anniversary
---
Uh-oh! Scribe predicts the demise of MLB and NFL -- following horse racing and boxing -- with an uptick in popularity in... video gaming
---
Hong Kong star jock Joao Moreira undergoes appendectomy after mid-air health scare Brazilian rider had emergency surgery to remove appendix in Qatar after he fell ill during flight home
---
Washington Racing Hall of Fame Class of 2014
---
Whoops! Bachelor party at Del Mar goes X-rated... "Our staff asked them to leave, and they left without any incident."
---
>>> Gary Baze is back at the track, this time as a steward... Legendary jockey trades silks for suit and tie for after retirement, At 58, he now makes sure everyone follows the rules at Emerald Downs
>>> Scribe remembers his first interview with Baze 30 years ago... "Baze was tremendously gracious to me when I was 21 and looked more like a high-school kid than a reporter. I never forgot that."
---
>>> San Diego Union Trib: Del Mar Polytrack continues beastly ways... Track superintendent Rich Tedesco said wax application delayed due to trip with breaks from Philly
>>> Mitchell: "As tracks revert to dirt, however, let's hope the industry remembers the earlier promise: to create racing surfaces that will lower breakdowns."
>>> A timeline for synthetic surfaces
---
Report: Illegal horse racing on the rise in East Texas
---
Haskin: Lamenting the loss of newspaper coverage of racing and what it means to the sport's future
---
International Jockeys' Challenge in Turkey: Javier Castellano second in Wed event... Turkey's Gokhan Kocakaya wins
---
Update: Jockey Rosario Montanez remains hospitalized following surgery after spill at SAR on Sat
---
Watchmaker: Saratoga notes
---
Fornatale: What are 3 things every contest newcomer should know?
---
Godolphin to establish Australian base with trainer John O'Shea
---
New Zealand: Racing regulators believe EPO incident one-off
---
Jock Watch: Gary Stevens's knee injury worse than initially thought
---
VIDEO: Local TV news covers opening day at Montana's Great Falls
---
Quality critical to New York breeding program
---
Two extra days possible for Santa Anita's fall meet
---
NY Daily News lays off its only racing writer
---
Matz says he nearly retired Somali Lemonade prior to trying blinkers... Mare collected G1 win in Diana on Sat at SAR
---
Sat results: East Hall wins $300K Ohio Derby
---
Saratoga: Memorable opening day for Englehart, Dettori
---
Saratoga opens 25,612 on hand to witness thrilling stakes and two wins from international riding star Frankie Dettori
---
Room for improvement but Los Alamitos gets passing mark for first meet
---
A new direction for Saratoga... Q&A with Frank Gabriel Jr, racing sec at Saratoga
---
NFL media chief to address Jockey Club Round on Aug 10
---
Breeders' Cup adds two new members to board... Barbara Banke and Dan Pride
---
Finley: What has become of 2YO racing?
---
Gulfstream to hike purses 10%, add incentives
---
Maryland Racing Commission talks Virginia
---
2014 ESPY 'Best Jockey' winner: Victor Espinoza
---
Jerardi: Are California Chrome and Shared Belief actually one and the same?
---
Haskin: The Summer of '69... "I hate getting personal, but somehow I am unable to avoid it when thinking, talking, and writing about Saratoga."
---
White: Remembering Ruffian... "Forty years ago, Ruffian burst on the American racing scene like no other filly before or since."
---
CHRB won't target casual pool players despite its recent ruling that such common practices are illegal
---
VIDEO: TVG profiles SoCal apprentice jock Drayden VanDyke
---
Rosie Napravnik to sign autographs for the Thoroughbred Retirement Fund on July 31 at SAR
---
Late racing writer Paul Moran to be honored Sunday at SAR
---
Kentucky commission distributes $1 million to tracks
---
USA TODAY '10 best bucket-list US monuments and landmarks': Kentucky horse country/Keeneland make the list
---
Fox drops appeal of suspension in Churchill stable fight
---
NY: Trainer Chatterpaul suspended, fined for medication violations
---
Delaware racing community will support disabled jockeys
---
Maryland horse breeders applaud enhanced bonuses
---
Former Penn National clocker to plead guilty
---
TVG, NYRA extend television deal
---
Ehalt: NYRA's recent innovations and future plans
---
>>> LA Times: Del Mar opens, and horse racing is just part of the party
>>> VIDEO: San Diego Union-Trib covers opening day with various videos... Mike Smith, hats, opening day recap [look under NEWS and SPORTS]
>>> 42,021 attend opener
>>> San Diego Union-Trib: Another perfect opening day at Del Mar
>>> San Diego Union-Trib: Changes afoot at Del Mar... New turf course, Breeders' Cup-related swagger are only two of the differences at seaside track this year
>>> New meet, new course at Del Mar
>>> Del Mar Racetrack Profile: The making of a destination location
>>> Del Mar: A great place to relax
>>> Del Mar: No time like the present
>>> Hovdey: Heap hoping to get Del Mar off on a good foot
>>> Del Mar holds Paddock Sale on Sunday ... Horses that are race-ready will be for sale at Del Mar's Barrett's Paddock Sale
>>> Sherman, Espinoza ride wave of success at Del Mar
>>> Del Mar's Ship and Win: Big purses, more horses... Bonus program in fourth year continues to pay big money to owners and attract new horses
Mon preview: $37K P6 carryover
---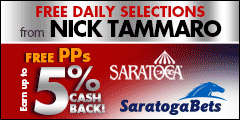 ---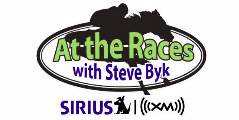 ---
sat results: Oaks heroine Taghrooda retained her unbeaten record in the G1 King George VI and Queen Elizabeth Stakes at Ascot
Richard Hughes fancied to retain Glorious Goodwood top jockey Crown
Galway Races 2014: Injured Ruby Walsh would rather be 'riding this week than partying'
---
MISCELLANEOUS INDEX:
Where we put things that don't fit into any of the other index categories
---
Track visit/reviews
---
THE FANS SPEAK:
Where we occasionally search the web to explore various discussions and topics
---
OPINION:
equidaily.com's occasional thoughts on various topics regarding the horse racing game

---
equidaily.com's Coast-to-coast
---
Saratoga's Best Bets
---
Click here to e-mail any questions, comments, or suggestions to equidaily.com
---
AQUEDUCT, Jamaica, NY
ARAPAHOE PARK, Aurora, CO
ARLINGTON PARK, Arlington Heights, IL
ASSINIBOIA DOWNS, Winnipeg, Manitoba
BELMONT, Elmont, NY
BEULAH PARK, Grove City, OH
CALDER, Miami, FL
CALIFORNIA FAIRS, CA
CANTERBURY PARK, Shakopee, MN
CHARLES TOWN, Charles Town, WV
CHURCHILL DOWNS, Louisville, KY
COLONIAL DOWNS, New Kent, VA
DELAWARE PARK, Wilmington, DE
DEL MAR, Del Mar, CA
DELTA DOWNS, Vinton, LA
DOWNS AT ALBUQUERQUE, Albuquerque, NM
ELLIS PARK, Henderson, KY
EMERALD DOWNS, Auburn, WA
EVANGELINE DOWNS, Opelousas, LA
FAIR GROUNDS, New Orleans, LA
FAIR MEADOWS, Tulsa, OK
FAIRMOUNT PARK, Collinsville, IL
FAIRPLEX, Pomona, CA
FINGER LAKES, Farmington, NY
FORT ERIE, Fort Erie, Ontario
GOLDEN GATE, Albany, CA
GREAT LAKES DOWNS, Muskegon, MI
GULFSTREAM PARK, Hallandale, FL
HASTINGS PARK, Vancouver, BC
HIALEAH PARK, Hialeah, FL
HAWTHORNE RACE COURSE, Cicero, IL
HOLLYWOOD PARK, Inglewood, CA
HOOSIER PARK, Anderson, IN
INDIANA DOWNS, Shelbyville, IN
KEENELAND, Lexington, KY
KENTUCKY DOWNS, Franklin, KY
LAUREL PARK, Laurel, MD
LONE STAR PARK, Grand Prairie, TX
LOUISIANA DOWNS, Bossier City, LA
Los Alamitos, Los Alamitos, CA
MARQUIS DOWNS, Saskatoon, Saskatchewan
MEADOWLANDS, E Rutherford, NJ
MONMOUTH PARK, Oceanport, NJ
MOUNTAINEER, Chester, WV
NORTHLANDS PARK, Edmonton, Alberta
OAKLAWN PARK, Hot Springs, AR
PENN NATIONAL, Grantville, PA
PARX, Bensalem, PA
PIMLICO, Baltimore, MD
PINNACLE RACE COURSE, New Boston, MI
PORTLAND MEADOWS, Portland, OR
PRAIRIE MEADOWS, Des Moines, IA
PRESQUE ISLE DOWNS, Erie, PA
REMINGTON PARK, Oklahoma City, OK
RETAMA PARK, San Antonio, TX
RIVER DOWNS, Cincinnati, OH
ROCKINGHAM PARK, Salem, NH
RUIDOSO DOWNS, Ruidoso Downs, NM
SAM HOUSTON, Houston, TX
SANTA ANITA, Arcadia, CA
SARATOGA, Saratoga Springs, NY
STAMPEDE PARK, Calgary, Alberta
SUFFOLK DOWNS, Boston, MA
SUNLAND PARK, Sunland Park, NM
SUNRAY PARK, Farmington, NM
TAMPA BAY DOWNS, Tampa, FL
THISTLEDOWN, Cleveland, OH
TURF PARADISE, Phoenix, AZ
TURFWAY PARK, Florence, KY
WILL ROGERS DOWNS, Claremore, Oklahoma
WOODBINE, Rexdale, Ontario
WOODLANDS, Kansas City, KS
YAVAPAI DOWNS, Prescott Valley, AZ
---


Note: Pages on this site are labelled with the equidaily.com logo. Some links lead to pages at other sites. equidaily.com is responsible only for the pages on this site. equidaily.com assumes no responsibility for errors or omissions. Always check with official sources to verify info.

---
Copyright 2014 equidaily.com

---