Sat results: Finest City takes G2 $200K Great Lady M
---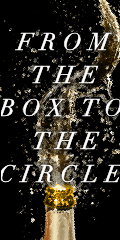 ---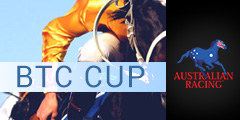 ---
Sun preview: Buffering ready to fire in G1 Chairman's Sprint Prize at Sha Tin
---
Current forecasts for N American tracks
---
Racetrack abbreviation codes
---
[AUS] FOXSPORTS.AU
[AUS] RACING AND SPORTS
[AUS] SMH.COM.AU
[AUS/NZ] THOROUGHBRED NEWS
[AUS] VIRTUAL FORM GUIDE
[ASIA] S CHINA MORNING POST
BALTIMORE SUN
BLOOD HORSE
CBS.SPORTSLINE
CHICAGO SUN-TIMES
DAILY RACING FORM
ESPN
FOX SPORTS
FRANCE GALOP
[JAPAN] HORSERACING IN JAPAN
KENTUCKY.COM
LA TIMES
LOUISVILLE COURIER JOURNAL
MIAMI HERALD
MSNBC
NY DAILY NEWS
NY POST
NY TIMES
THE RACING BIZ [Mid-Atlantic region]
SEATTLE TIMES
SIGNONSANDIEGO.COM
SINGAPORE TURF CLUB
SOUTH AFRICAN HORSERACING
THISISHORSERACING.COM
ThoroughbredRacing.com
TIMES PICAYUNE
[U.K.] BBC
[U.K.] GUARDIAN
[U.K.] RACING POST
[U.K.] SPORTINGLIFE.COM
[U.K.] TELEGRAPH
[U.K.] TIMES
USA TODAY
WASHINGTON POST

Final Ky Derby points standings
---
Crist: 3YO crop has case of the slows
---
Watchmaker/Ark Derby: Another fast early, slow late Ky Derby prep
---
Battaglia: Nyquist 'legitimate' Derby favorite
---
Royal Ascot possible for champ Tepin... "It's definitely out there that that's what we'd like to do."
---
International: Deep Impact sired the first three home in the Japanese 2000 Guineas on Sunday
---
International Jock Watch: MelCup-winning jock Michelle Payne will ride at Ascot this summer as part of the Girls team at the Shergar Cup
---
Aussie jock criticizes home country's whip rules to Hong Kong press: "At least [in Hong Kong] I'm lucky enough to be riding in a place where I'm encouraged to ride winners - it doesn't seem to be that way back at home currently."
---
Privman: True to his nature, DW Lukas accentuates positive over pain
---
Gulfstream's Rainbow 6 hit for $618K on Fri - with a twenty-cent ticket! Altho winner was one of over 52K twenty-cent tix purchased on the Dutch Caribbean island of Curacao
---
How Julien Leparoux may have been the key to champion mare Tepin
---
Toronto Sun: Woodbine jockey Luis Contreras on the rebound
---
The Hollendorfer masterclass: making sure Songbird continues to thrive
---
NJ-bred Racing Challenge announced
---
Mark Casse making commitment to Gulfstream's year-round program
---
Racing Officials Accreditation Program spring conference: Adoption of penalty system considered key
---
No reciprocity for veterinarians' lists? No excuses please
---
Zenyatta's War Front foal dies at 4 days old
---
The BIG advantage you get when you buy a horse at a breeze-up sale
---
2015 jump champ Dawalan out for season
---
Delaware adopts claim void rule
---
Monmouth sets new protocol for shippers
---
Behind the scenes: Corey Veazey - EvD racing secretary worked his way up
---
Finger Lakes kicks off 2016 season... Tammi Piermarini and Harry Hernandez joining local colony
---
Chance Moquette: An Oaklawn Ambassador... With Oaklawn highlight VIDEO
---
Q&A: Horse racing memorabilia auction manager David Wilson ...
---
Trainer Mike Maker suspended for 40 days, plans to appeal
---
Jock Watch: HOF rider Russell Baze breaks collarbone in GGF spill
---
Haskin: The Phippses - Last of the private stables
---
Apprentice Watch: 19YO Ashley Castrenze wins at TAM with first career mount
---
Miller/Arkansas Derby Diaries: Magical end to Derby Trail
---
Chrome team wants Del Mar to up PacClassic purse by $1mil... "We hope they raise the purse to $2 million. That would get us there."
---
Santa Anita: Handle down slightly, attendance up... Bejarano, D'Amato meet leaders
---
SoCal: Los Alamitos hoping for good weather, large fields at repositioned meeting
---
NTRA T-bred polls: Apr 11
---
Canada: 2015 Sovereign Awards champions announced
---
International: Beirut's racetrack, once a chic hotspot, falls on hard times
---
Best current racehorse you haven't heard of? Winx - from Down Under... Ability, level of achievement, popularity, and the sheer importance of the horse to the nation where it races
---
Emerald Downs founder says no end in sight to Washington horse racing
---
Kansas officials advance permit request to reopen The Woodlands racetrack
---
JACK Entertainment unveils $70mil upgrade of Thistledown Racino
---
Legislation that would resurrect and rebrand the DC International sails through both house of the Maryland legislature
---
Oz: The Championships - Sydney embraces racing's showcase
---
Weekend preview: Untapable looking to rebound again in G1 Apple Blossom Hcp at Oaklawn
---
3YO Filly Watch: Cathryn Sophia bypassing Ky Oaks
---
DeRosa: What Prime Power's positive ROI last year taught us about betting Keeneland
---
TV: ESPN's magazine show E:60 to profile college hoops coach Bobby Hurley - including his post-NBA venture into thoroughbred horse racing
---
Saratogian: City native DeSantis works with Mohaymen, Shagaf for Shadwell Stable
---
Ask the Experts: Handicapping Woodbine's new Tapeta surface
---
Caretaker, Aqueduct remember Peeping Tom
---
Zenyatta, newborn War Front colt sent to clinic as precaution
---
Finley: A new era for steeplechase racing
---
Horse who changed everything: Artie Magnuson and Foolish Pleasure
---
Ky Historical Racing benefits continue growth
---
Opinion: Idaho legislature complicit in death of an industry: Horse racing
---
The grand tradition of military horse racing
---
Keeneland has record handle on Blue Grass Day
---
Leading trainer Ramon Preciado banned from Parx... Already facing 270 days in suspensions
---
Derby-focused Baffert is over 'Pharoah' blues
---
Zoccali: The standardbred horse shortage is a reality
---
---
Sun results: John Velazquez rides 2 stakes winners on closing day
Sat results: Luis Saez rides both stakes winners

---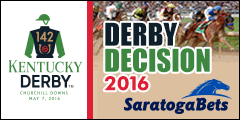 ---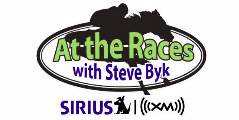 ---
UK: Flat trainers' title torun over calendar year
UK: Jump trainer's championship battle heating up

---
MISCELLANEOUS INDEX:
Where we put things that don't fit into any of the other index categories
---
Track visit/reviews
---
THE FANS SPEAK:
Where we occasionally search the web to explore various discussions and topics
---
OPINION:
equidaily.com's occasional thoughts on various topics regarding the horse racing game

---
equidaily.com's Coast-to-coast
---
Saratoga's Best Bets
---
Click here to e-mail any questions, comments, or suggestions to equidaily.com
---
AQUEDUCT, Jamaica, NY
ARAPAHOE PARK, Aurora, CO
ARLINGTON PARK, Arlington Heights, IL
ASSINIBOIA DOWNS, Winnipeg, Manitoba
BELMONT, Elmont, NY
BELTERRA PARK, Cincinnati, OH
BEULAH PARK, Grove City, OH
CALDER, Miami, FL
CALIFORNIA FAIRS, CA
CANTERBURY PARK, Shakopee, MN
CHARLES TOWN, Charles Town, WV
CHURCHILL DOWNS, Louisville, KY
COLONIAL DOWNS, New Kent, VA
DELAWARE PARK, Wilmington, DE
DEL MAR, Del Mar, CA
DELTA DOWNS, Vinton, LA
DOWNS AT ALBUQUERQUE, Albuquerque, NM
ELLIS PARK, Henderson, KY
EMERALD DOWNS, Auburn, WA
EVANGELINE DOWNS, Opelousas, LA
FAIR GROUNDS, New Orleans, LA
FAIR MEADOWS, Tulsa, OK
FAIRMOUNT PARK, Collinsville, IL
FAIRPLEX, Pomona, CA
FINGER LAKES, Farmington, NY
FORT ERIE, Fort Erie, Ontario
GOLDEN GATE, Albany, CA
GREAT LAKES DOWNS, Muskegon, MI
GULFSTREAM PARK, Hallandale, FL
HASTINGS PARK, Vancouver, BC
HIALEAH PARK, Hialeah, FL
HAWTHORNE RACE COURSE, Cicero, IL
HOLLYWOOD PARK, Inglewood, CA
HOOSIER PARK, Anderson, IN
INDIANA DOWNS, Shelbyville, IN
KEENELAND, Lexington, KY
KENTUCKY DOWNS, Franklin, KY
LAUREL PARK, Laurel, MD
LONE STAR PARK, Grand Prairie, TX
LOUISIANA DOWNS, Bossier City, LA
Los Alamitos, Los Alamitos, CA
MAHONING VALLEY, Youngstown, OH
MARQUIS DOWNS, Saskatoon, Saskatchewan
MEADOWLANDS, E Rutherford, NJ
MONMOUTH PARK, Oceanport, NJ
MOUNTAINEER, Chester, WV
NORTHLANDS PARK, Edmonton, Alberta
OAKLAWN PARK, Hot Springs, AR
PENN NATIONAL, Grantville, PA
PARX, Bensalem, PA
PIMLICO, Baltimore, MD
PINNACLE RACE COURSE, New Boston, MI
PORTLAND MEADOWS, Portland, OR
PRAIRIE MEADOWS, Des Moines, IA
PRESQUE ISLE DOWNS, Erie, PA
REMINGTON PARK, Oklahoma City, OK
RETAMA PARK, San Antonio, TX
RIVER DOWNS, Cincinnati, OH
ROCKINGHAM PARK, Salem, NH
RUIDOSO DOWNS, Ruidoso Downs, NM
SAM HOUSTON, Houston, TX
SANTA ANITA, Arcadia, CA
SARATOGA, Saratoga Springs, NY
STAMPEDE PARK, Calgary, Alberta
SUFFOLK DOWNS, Boston, MA
SUNLAND PARK, Sunland Park, NM
SUNRAY PARK, Farmington, NM
TAMPA BAY DOWNS, Tampa, FL
THISTLEDOWN, Cleveland, OH
TURF PARADISE, Phoenix, AZ
TURFWAY PARK, Florence, KY
WILL ROGERS DOWNS, Claremore, Oklahoma
WOODBINE, Rexdale, Ontario
WOODLANDS, Kansas City, KS
YAVAPAI DOWNS, Prescott Valley, AZ
ZIA PARK, Hobbs, NM

---


Note: Pages on this site are labelled with the equidaily.com logo. Some links lead to pages at other sites. equidaily.com is responsible only for the pages on this site. equidaily.com assumes no responsibility for errors or omissions. Always check with official sources to verify info.

---
Copyright 2015 equidaily.com

---