Del Mar news
Sat results: Run Away wins G2 $200K Best Pal

---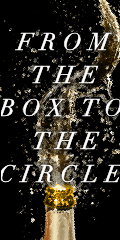 ---
Cox Plate noms released
---
Current forecasts for N American tracks
---
Racetrack abbreviation codes
---
[AUS] FOXSPORTS.AU
[AUS] RACING AND SPORTS
[AUS] SMH.COM.AU
[AUS/NZ] THOROUGHBRED NEWS
[AUS] VIRTUAL FORM GUIDE
[ASIA] S CHINA MORNING POST
BALTIMORE SUN
BLOOD HORSE
CBS.SPORTSLINE
CHICAGO SUN-TIMES
DAILY RACING FORM
ESPN
FOX SPORTS
FRANCE GALOP
[JAPAN] HORSERACING IN JAPAN
KENTUCKY.COM
LA TIMES
LOUISVILLE COURIER JOURNAL
MIAMI HERALD
MSNBC
NY DAILY NEWS
NY POST
NY TIMES
THE RACING BIZ [Mid-Atlantic region]
SEATTLE TIMES
SIGNONSANDIEGO.COM
SINGAPORE TURF CLUB
SOUTH AFRICAN HORSERACING
THISISHORSERACING.COM
ThoroughbredRacing.com
TIMES PICAYUNE
[U.K.] BBC
[U.K.] GUARDIAN
[U.K.] RACING POST
[U.K.] SPORTINGLIFE.COM
[U.K.] TELEGRAPH
[U.K.] TIMES
USA TODAY
WASHINGTON POST

Gun Runner wins Whitney with five shoes!
---
Photo: Gun Runner carrying extra show in his tail
---
Watchmaker: Gun Runner brings us back to reality
---
Powell: Hot Whitney winner and Cold Spa trainers
---
Expanded racing at Saratoga a possibility
---
Arizona horse racing, including at Rillito, could end due to budget cuts
---
Don't overlook jockey trends and angles at Saratoga and Del Mar
---
The skinny on overweights
---
Fasig-Tipton Saratoga sale a record setter
---
NBC horse racing and hockey analyst Olczyk diagnosed with colon cancer
---
Keeneland raises takeout - and ire of horseplayers
---
Arrogate works for PacClassic
---
Lady Aurelia prepares for Nunthorpe with impressive Keeneland workout
---
Mike Smith to receive Laffit Pincay Jr Award
---
The Holy Bull Story: Part I
---
Sulky side: Perfect Spirit wins Hambletonian via disqualification
---
Weekend results: Gunnevera pointing to Travers following Tangelo Stakes win at GP
---
Sat results: Colonelsdarktemper holds off Game Over in G3 $750K WV Derby
---
Ehalt: Girvin shows the best may be yet to come in America's classic generation
---
Always Dreaming is still the leader of the 3YO division
---
Genaro: More and more, the eyes of the world are on racing in New York
---
Proposals sought to redevelop parts of Belmont Park... Goal is to strengthen Belmont as a premier destination for entertainment, sports, recreation, retail and hospitality.'
---
In pursuit of new fans, NYRA seeks night racing at Belmont
---
Mott savors Jim Dandy win
---
Girvin, McCraken rematch possible in Travers
---
Watchmaker: Good Samaritan an intriguing new face
---
International: 2017 Glorious Goodwood tips - Race-by-race selections for day one of Goodwood's top-class summer festival
---
UPI weekend stakes recaps
---
Sun results: Girvin takes G1 Haskell at MTH
---
Sun results: Haskell Day stakes recaps
---
Dan Patch Award winner Walner out of Hambletonian
---
G1-winning sprinter AP Indian retired
---
Breeder, actor, playwright Sam Shepard dead at 73
---
Investigation launched after 50-1 winner found to be imposter in England
---
International: Theme parks, pop concerts - inside the world of South Korean horse racing
---
Smaller venues: Extra day equals season records at Montana ExpoPark
---
How a hard-luck horse and his Jamaican trucker owner became million-dollar champs
---
A Saudi prince, a tendon injury and a Big Red Train: the story of the 2001 Travers
---
Does weight-for-age give 3YOs an unfair advantage? Decide for yourself
---
How genetic testing is helping to change the idea of what's possible in breeding racehorses
---
Clancy remembers his time exercise riding for the recently retired Mike Hushion -- "working with an eclectic crew ... and basking in the engine room of a stable which I respected and adored."
---
Texas: Three q-horse trainers suspended, face hearing on drug violations
---
Massachusetts: Simulcast laws extended ... Local Thoroughbred Horsemen's Assoc opposed
---
Nebraska: Columbus racing opens Friday for 16-day met
---
There are no cinches in racing, not even a great like Arrogate
---
Odds-on favorites having a hard time at Del Mar's seaside oval
---
Apprentice Watch: Jockey Evin Roman a fast study in the saddle
---
' Trainer Watch: After long suspension, Ness barn 'starting to come around'

---
Jockey David Flores to retire from saddle, become trainer
---
Pharoah, Chrome head to Southern Hemisphere for breeding season
---
British Horseracing Authority reaches 10th anniversary
---
Ben's Cat to be buried at Laurel Park
---
DW Lukas horses shocks Saratoga at 115-1... "Unbelievable. I thought he would run well, but I didn't feel like, looking at the past performances, that we could get too optimistic."
---
Saratoga Springs businesses, police prepare for horse racing season
---
Powell: Pace yourself and other tips for betting Saratoga
---
Jock Watch: Solis to evaluate Ffuture following surgery
---
CHRB discusses 'jail-time' claiming rule change
---
Arrogate arrives at Del Mar ready for the spotlight
---
Richard Migliore joins XBTV
---
They're off and running for a special year at Del Mar
---
Photo gallery: Del Mar Opening day
---
Ben's Cat, four-time Maryland Horse of the Year, euthanized
---
International: Why hard Brexit is bad for horse racing... The whole industry depends on the free movement of stable staff - and horses
---
Apprentice Watch: 19YO Evin Roman shares top spot at conclusion of Santa Anita spring-summer meet
---
Jock Watch: Tyler Gaffalione rides rrack record-equaling seven winners on Independence Day at Gulfstream
---
Gulfstream registers record total and average handle on spring meet
---
Horse racing heats up in Indiana
---
Breeder: Boost horse enthusiasts give Indiana mostly unknown
---
Scat Daddy riffing to his own strains with winners at the Royal Ascot meeting
---
Canada: Season set to open at Evergreen Park in Alberta
---
Trainer Julio Canani - three-time Breeders' Cup winner - denied new training license
---
Los Alamitos deserves credit for stepping up for California racing
---
So, where do they put their tickets? ...Nudist event to include a week of activities such as a cream tea, horse racing, dog racing and music from artists and bands
---
Trainer Watch/S Africa: Candice Robinson is "a lady who is doing big things in a man's world"
---
Sulky side: How often do horses get shoes changed?
---
Calvin Borel riding high with pending fatherhood
---
Sun results: Copper Bullet best in G2 $200K Saratoga Special
Sat results: World Approval helps snap Casse slump - takes G1 $500K Fourstardave
Sat results: Pure Silver victorious in G2 $200K Adirondack

---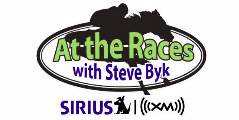 ---
Sun results: O'Brien claims 16th G1 Phoenix with Sioux Nation at the Curragh
Champions Day: Enable tops entry list for Britain's richest race day

---
MISCELLANEOUS INDEX:
Where we put things that don't fit into any of the other index categories
---
Track visit/reviews
---
THE FANS SPEAK:
Where we occasionally search the web to explore various discussions and topics
---
OPINION:
equidaily.com's occasional thoughts on various topics regarding the horse racing game

---
equidaily.com's Coast-to-coast
---
Saratoga's Best Bets
---
Click here to e-mail any questions, comments, or suggestions to equidaily.com
---
AQUEDUCT, Jamaica, NY
ARAPAHOE PARK, Aurora, CO
ARLINGTON PARK, Arlington Heights, IL
ASSINIBOIA DOWNS, Winnipeg, Manitoba
BELMONT, Elmont, NY
BELTERRA PARK, Cincinnati, OH
BEULAH PARK, Grove City, OH
CALDER, Miami, FL
CALIFORNIA FAIRS, CA
CANTERBURY PARK, Shakopee, MN
CHARLES TOWN, Charles Town, WV
CHURCHILL DOWNS, Louisville, KY
COLONIAL DOWNS, New Kent, VA
DELAWARE PARK, Wilmington, DE
DEL MAR, Del Mar, CA
DELTA DOWNS, Vinton, LA
DOWNS AT ALBUQUERQUE, Albuquerque, NM
ELLIS PARK, Henderson, KY
EMERALD DOWNS, Auburn, WA
EVANGELINE DOWNS, Opelousas, LA
FAIR GROUNDS, New Orleans, LA
FAIR MEADOWS, Tulsa, OK
FAIRMOUNT PARK, Collinsville, IL
FAIRPLEX, Pomona, CA
FINGER LAKES, Farmington, NY
FORT ERIE, Fort Erie, Ontario
GOLDEN GATE, Albany, CA
GREAT LAKES DOWNS, Muskegon, MI
GULFSTREAM PARK, Hallandale, FL
HASTINGS PARK, Vancouver, BC
HIALEAH PARK, Hialeah, FL
HAWTHORNE RACE COURSE, Cicero, IL
HOLLYWOOD PARK, Inglewood, CA
HOOSIER PARK, Anderson, IN
INDIANA DOWNS, Shelbyville, IN
KEENELAND, Lexington, KY
KENTUCKY DOWNS, Franklin, KY
LAUREL PARK, Laurel, MD
LONE STAR PARK, Grand Prairie, TX
LOUISIANA DOWNS, Bossier City, LA
Los Alamitos, Los Alamitos, CA
MAHONING VALLEY, Youngstown, OH
MARQUIS DOWNS, Saskatoon, Saskatchewan
MEADOWLANDS, E Rutherford, NJ
MONMOUTH PARK, Oceanport, NJ
MOUNTAINEER, Chester, WV
NORTHLANDS PARK, Edmonton, Alberta
OAKLAWN PARK, Hot Springs, AR
PENN NATIONAL, Grantville, PA
PARX, Bensalem, PA
PIMLICO, Baltimore, MD
PINNACLE RACE COURSE, New Boston, MI
PORTLAND MEADOWS, Portland, OR
PRAIRIE MEADOWS, Des Moines, IA
PRESQUE ISLE DOWNS, Erie, PA
REMINGTON PARK, Oklahoma City, OK
RETAMA PARK, San Antonio, TX
RIVER DOWNS, Cincinnati, OH
ROCKINGHAM PARK, Salem, NH
RUIDOSO DOWNS, Ruidoso Downs, NM
SAM HOUSTON, Houston, TX
SANTA ANITA, Arcadia, CA
SARATOGA, Saratoga Springs, NY
STAMPEDE PARK, Calgary, Alberta
SUFFOLK DOWNS, Boston, MA
SUNLAND PARK, Sunland Park, NM
SUNRAY PARK, Farmington, NM
TAMPA BAY DOWNS, Tampa, FL
THISTLEDOWN, Cleveland, OH
TURF PARADISE, Phoenix, AZ
TURFWAY PARK, Florence, KY
WILL ROGERS DOWNS, Claremore, Oklahoma
WOODBINE, Rexdale, Ontario
WOODLANDS, Kansas City, KS
YAVAPAI DOWNS, Prescott Valley, AZ
ZIA PARK, Hobbs, NM

---


Note: Pages on this site are labelled with the equidaily.com logo. Some links lead to pages at other sites. equidaily.com is responsible only for the pages on this site. equidaily.com assumes no responsibility for errors or omissions. Always check with official sources to verify info.

---
Copyright 2016 equidaily.com

---