Preview: Half-dozen set for G2 $250K HOL Turf Cup
---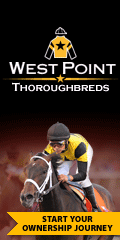 ---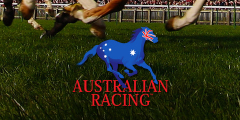 ---
Oz: Sydney trainers angry with Villiers Stakes being restricted to just 14 runners
Oz: Sydney racing fans are being urged to join the Australian Turf Club ahead of the next year's world-class Sydney Carnival

---
Current forecasts for N American tracks
---
Racetrack abbreviation codes
---
[AUS] FOXSPORTS.AU
[AUS] RACING AND SPORTS
[AUS] SMH.COM.AU
[AUS/NZ] THOROUGHBRED NEWS
[AUS] VIRTUAL FORM GUIDE
[ASIA] S CHINA MORNING POST
BALTIMORE SUN
BLOOD HORSE
CBS.SPORTSLINE
CHICAGO SUN-TIMES
DAILY RACING FORM
ESPN
FOX SPORTS
FRANCE GALOP
[JAPAN] HORSERACING IN JAPAN
KENTUCKY.COM
LA TIMES
LOUISVILLE COURIER JOURNAL
MIAMI HERALD
MSNBC
NY DAILY NEWS
NY POST
NY TIMES
SEATTLE TIMES
SIGNONSANDIEGO.COM
SOUTH AFRICAN HORSERACING
THISISHORSERACING.COM
TIMES PICAYUNE
[U.K.] BBC
[U.K.] GUARDIAN
[U.K.] RACING POST
[U.K.] SPORTINGLIFE.COM
[U.K.] TELEGRAPH
[U.K.] TIMES
USA TODAY
WASHINGTON POST

LA Times: Horse racing has problems, but trainer Bob Baffert isn't one of them... State's racing board found no wrongdoing by Bob Baffert in the deaths of seven horses, but criticism, doubt remain. It's time to move on
---
NJ: Instant Wagering machine legislation proposed
---
Closer look at the Instant Wagering phenomenon... "Instant Racing machines are doing a lot for struggling racetracks right now, but they are doing even more to highlight the ridiculousness and hypocrisy of a lot of the gambling laws..."
---
Kentucky Instant Racing up more than a third in each of last two months
---
Ireland: Hurricane Fly crowned Horse of the Year at Horse Racing Ireland's annual awards ceremony on Monday
---
West: December big for 2YOs... Juvenile champ should be judged on more than a Breeders Cup finish
---
Weekend results: Blue-collar stakes campaigner Eighttofasttocatch notches 10th stake win
---
Australia: Racing cops a bloodied nose... There is increasing concern racing authorities have failed to respond to the activities of professional punting syndicates turning over millions of dollars and which may be operating outside the law
---
Ireland/UK: Racing's credibility on line over lack of doping transparency... So long as detail on testing is in short supply, rumours will rumble on - but will authorities address the issue and bring more openness?
---
IEAH-related controversies that now continue almost eight months since IEAH last raced a horse... Looking back at 2008 Ky Derby-winning owners [Big Brown]
---
Noonan: Time for racing leaders to get their heads out of the sand
---
International Jock Watch: Hong Kong's perennial champion jockey Douglas Whyte back in the HKIR winner's circle - twice - after a long-drought
---
Hong Kong International Races: The good, the bad and the ugly
---
Low Yonkers exacta payoff being investigated... Nov 29 gimmick pays $85 -- probable payout was displayed as $646 seconds before the race started
---
Gulfstream expands lead in handle
---
Haskin: Dr. Fager, Where Are You?... After looking the past two years for a viable Horse of the Year candidate who ran on dirt and being unable to find one, I realize just how sad that is
---
And then there were two: Hollywood's Show Me the Money contest down to two - 1,714 started
---
Forbes: Should racetracks charge admission?
---
Red Cadeaux: World traveler with humble roots
---
"She has become a legend."... Moonlight Cloud: How a spindly yearling became a legend
---
Sunland Park opens for racing, purses remain high
---
Watchmaker Watch: Weekly divisional ratings
---
Preview: Dozen pointed to HOL Futurity
---
BC Juv Filly winner Ria Antonia heads to New Orleans to face the boys
---
Apprentice Watch: 21YO Victor Carrasco's ascent to the top of horse racing's apprentice rider ranks has been as rapid as it was unlikely.
---
Beneficial beefcake: Barbara Livingston's 2014 'Walter' calendar benefitting Our Mims Retirement haven
---
NY Times: At the Big A, big art... Street artists paint 'The Aqueduct Murals' at the track
---
Photo gallery: Univ of Arizona Race Track Industry Program
---
Sulky star: Foiled Again - "he's the coolest horse out there."
---
Prominent owners John and Debby Oxley will be honored by Thoroughbred Charities of America in Lexington, Ky, on Jan 4
---
Watchmaker: "Every year, it seems, there is always at least one Eclipse Award division that is downright inscrutable. This year's inscrutable award goes to the 2-year-old filly division."
---
Aqueduct: Racing shifts to inner track Wednesday
---
Inconclusive photo leads to triple dead-heat at Hollywood on Sunday
---
Fasig-Tipton: Midlantic December sale posts improved figures
---
Slight decline of mares bred in England and Ireland
---
Allen Paulson: Embodiment of the American Dream
---
Graded Stakes Committee announces 2014 line-up
---
TOBA/Graded Stakes Committee press release [pdf]
---
Hong Kong: Black Caviar, Treve, and Wise Dan honored at first annual World's Best Racehorse ceremony
---
National handle up in November
---
Multiple G1 winner Flat Out retired
---
The Jockey Club announces plan to fund baseline concussion tests for jockeys
---
Dan Silver rejoins NYRA as director of television and interactive platforms
---
Laurel: Barbara Fritchie, General George will be worth more in 2014
---
Livingston: Photographs and history: Photographer John C Wyatt
---
Harness racing: Who is Pacer of the Year?
---
Hot Sire: Speightstown
---
Pennsylvania: State senate has introduced bill that would reform the regulatory oversight of the multi-billion dollar horse racing industry in the state
---
Apprentice Watch: Vanessa Fry notches first career win on Saturday at FG
---
Hersch: Eye of the beholder - What to look for before a race
---
CHRB to meet as Hollywood Park closure nears
---
Jock Watch: Tyler Baze talks to stewards, awaits ruling on regaining jockey's license
---
Sat results: Claiming Crown stakes at Gulfstream
---
Sat results: Csaba successful in G3 $100K Fred Hooper Hcp defense
---
Brit trainer cops 5-year ban over steroids
---
>UK commentary: Racing needs to admit it has a drug problem rather than go on defensive
---
Racing Hall of Fame to recognize Beyer, two others with addition to Media Roll of Honor
---
Rees: Churchill Downs' fall meet left a lot to be desired ... Track needs to do morefor the average bettor
---
...and some Churchill fall meet highlights
---
"Instead of building a traditional race track, we're building the race track of the future."... Canada: Horse racing set to return to Calgary area with with new track and casino
---
Illinois legislature fails to take up racetrack funding bill
---
Kentucky advisory committee approves changes to medication rules
---
Medication group addresses Standardbred regulations
---
Juddmonte racing and breeding operation is not for sale
---
Mucho Macho Man will race in 2014
---
Aqueduct: Gotham, Withers get purse boosts
---
NYRA raises admission fees at Belmont, Saratoga as part of 2014 budget
---
NYRA budget passes, but not without debate
---
Zia Park average daily handle up 10 percent
---
Juddmonte racing and breeding operation is not for sale
---
Racing history: My Charmer - would gain international fame as the broodmare who produced racing's 10th Triple Crown winner, Seattle Slew
---
Illinois: Mayor of city with defunct racetrack critical of its use as a simulcast facility, "I think it's in the best interest of the owners to close it and put something productive out there."
---
78YO owner-trainer Tom McCarthy [2009 Blue Grass winner General Quarters] brings three-horse stable to Fair Grounds
---
Jock Watch: Fernando Jara's sister to make Panama riding debut
---
'Leaner and fitter' Betfair target US and Italy
---
Okla: Tulsa County fair board votes to allow live horse racing at Fair Meadows
---
Sunland Park begins 55th season on Friday
---
Cornell University to open equine hospital near Belmont Park
---
Michigan tracks, horsemen agree on plan to return Thoroughbred racing to the Detroit area
---
Suffolk Downs: Massachusetts regulators delay vote on relocating casino
---
Florida proposing change to simulcast host-track regulations
---
Thoroughbred Aftercare Alliance accredits 20 new facilities
---
Jerardi: Ben's Cat a horse of a lifetime for Leatherbury
---
Jock Watch: Castellano could get Eclipsed by Stevens
---
Weekend preview: Ramseys ready for Claiming Crown
---
Univ of Ky women's hoops offering racehorse ownership promo at Duke game
---
VIDEO: Bloodhorse's And They're Off with Shulman and Haskin... Hollywood Park Farewell
---
Dan Silver to return to NYRA as Director of Television and Interactive Platforms
---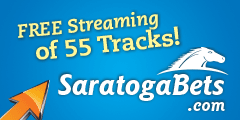 ---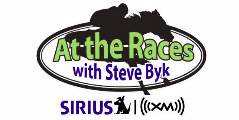 ---
409 yearlings entered for 2015 Investec Derby
Butler appeals five year steroid ban

---
MISCELLANEOUS INDEX:
Where we put things that don't fit into any of the other index categories
---
Track visit/reviews
---
THE FANS SPEAK:
Where we occasionally search the web to explore various discussions and topics
---
OPINION:
equidaily.com's occasional thoughts on various topics regarding the horse racing game

---
equidaily.com's Coast-to-coast
---
Saratoga's Best Bets
---
Click here to e-mail any questions, comments, or suggestions to equidaily.com
---
AQUEDUCT, Jamaica, NY
ARAPAHOE PARK, Aurora, CO
ARLINGTON PARK, Arlington Heights, IL
ASSINIBOIA DOWNS, Winnipeg, Manitoba
BELMONT, Elmont, NY
BEULAH PARK, Grove City, OH
CALDER, Miami, FL
CALIFORNIA FAIRS, CA
CANTERBURY PARK, Shakopee, MN
CHARLES TOWN, Charles Town, WV
CHURCHILL DOWNS, Louisville, KY
COLONIAL DOWNS, New Kent, VA
DELAWARE PARK, Wilmington, DE
DEL MAR, Del Mar, CA
DELTA DOWNS, Vinton, LA
DOWNS AT ALBUQUERQUE, Albuquerque, NM
ELLIS PARK, Henderson, KY
EMERALD DOWNS, Auburn, WA
EVANGELINE DOWNS, Opelousas, LA
FAIR GROUNDS, New Orleans, LA
FAIR MEADOWS, Tulsa, OK
FAIRMOUNT PARK, Collinsville, IL
FAIRPLEX, Pomona, CA
FINGER LAKES, Farmington, NY
FORT ERIE, Fort Erie, Ontario
GOLDEN GATE, Albany, CA
GREAT LAKES DOWNS, Muskegon, MI
GULFSTREAM PARK, Hallandale, FL
HASTINGS PARK, Vancouver, BC
HIALEAH PARK, Hialeah, FL
HAWTHORNE RACE COURSE, Cicero, IL
HOLLYWOOD PARK, Inglewood, CA
HOOSIER PARK, Anderson, IN
INDIANA DOWNS, Shelbyville, IN
KEENELAND, Lexington, KY
KENTUCKY DOWNS, Franklin, KY
LAUREL PARK, Laurel, MD
LONE STAR PARK, Grand Prairie, TX
LOUISIANA DOWNS, Bossier City, LA
MARQUIS DOWNS, Saskatoon, Saskatchewan
MEADOWLANDS, E Rutherford, NJ
MONMOUTH PARK, Oceanport, NJ
MOUNTAINEER, Chester, WV
NORTHLANDS PARK, Edmonton, Alberta
OAKLAWN PARK, Hot Springs, AR
PENN NATIONAL, Grantville, PA
PARX, Bensalem, PA
PIMLICO, Baltimore, MD
PINNACLE RACE COURSE, New Boston, MI
PORTLAND MEADOWS, Portland, OR
PRAIRIE MEADOWS, Des Moines, IA
PRESQUE ISLE DOWNS, Erie, PA
REMINGTON PARK, Oklahoma City, OK
RETAMA PARK, San Antonio, TX
RIVER DOWNS, Cincinnati, OH
ROCKINGHAM PARK, Salem, NH
RUIDOSO DOWNS, Ruidoso Downs, NM
SAM HOUSTON, Houston, TX
SANTA ANITA, Arcadia, CA
SARATOGA, Saratoga Springs, NY
STAMPEDE PARK, Calgary, Alberta
SUFFOLK DOWNS, Boston, MA
SUNLAND PARK, Sunland Park, NM
SUNRAY PARK, Farmington, NM
TAMPA BAY DOWNS, Tampa, FL
THISTLEDOWN, Cleveland, OH
TURF PARADISE, Phoenix, AZ
TURFWAY PARK, Florence, KY
WILL ROGERS DOWNS, Claremore, Oklahoma
WOODBINE, Rexdale, Ontario
WOODLANDS, Kansas City, KS
YAVAPAI DOWNS, Prescott Valley, AZ

ZIA PARK, Hobbs, NM

---


Note: Pages on this site are labelled with the equidaily.com logo. Some links lead to pages at other sites. equidaily.com is responsible only for the pages on this site. equidaily.com assumes no responsibility for errors or omissions. Always check with official sources to verify info.

---
Copyright 2013 equidaily.com

---