Sun results: Bendable rallies in stretch to take G3 $100K Desert Stormer
Sat results: Faypien edges Mopotism in G2 $200K Summertime Oaks

---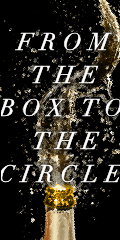 ---
Oz: Victoria turnover surpasses $6 billion for the 2016/17
---
Current forecasts for N American tracks
---
Racetrack abbreviation codes
---
[AUS] FOXSPORTS.AU
[AUS] RACING AND SPORTS
[AUS] SMH.COM.AU
[AUS/NZ] THOROUGHBRED NEWS
[AUS] VIRTUAL FORM GUIDE
[ASIA] S CHINA MORNING POST
BALTIMORE SUN
BLOOD HORSE
CBS.SPORTSLINE
CHICAGO SUN-TIMES
DAILY RACING FORM
ESPN
FOX SPORTS
FRANCE GALOP
[JAPAN] HORSERACING IN JAPAN
KENTUCKY.COM
LA TIMES
LOUISVILLE COURIER JOURNAL
MIAMI HERALD
MSNBC
NY DAILY NEWS
NY POST
NY TIMES
THE RACING BIZ [Mid-Atlantic region]
SEATTLE TIMES
SIGNONSANDIEGO.COM
SINGAPORE TURF CLUB
SOUTH AFRICAN HORSERACING
THISISHORSERACING.COM
ThoroughbredRacing.com
TIMES PICAYUNE
[U.K.] BBC
[U.K.] GUARDIAN
[U.K.] RACING POST
[U.K.] SPORTINGLIFE.COM
[U.K.] TELEGRAPH
[U.K.] TIMES
USA TODAY
WASHINGTON POST

As Triple Crown ends, Haskell season begins at Monmouth Park
---
Haskin: The Amazing Tapit - the whole story
---
Breeding: Tapwrit strengthens dad's influence on Belmont Stakes
---
Watchmaker: 3YOs showing highly inconsistent through first half
---
AUDIO: Did American Pharoah's Triple Crown win in 2015 'save the sport' of horse racing?
---
UPI: Weekend stakes recaps
---
Belmont becomes first Triple Crown race simulcast in Japan
---
TDN Q&A with Tim Ritvo: "To me, the economic engine of the game is the customer..."
---
Woodbine Oaks winner could be pointed to Queen's Plate
---
$898K P6 single-ticket jackpot at SA leads to controversy... First-tine gelding winner announced late
---
Should I feed my horse garlic to repel insects?
---
Jock Watch/international: Panamanian-born Eduardo Pedroza -- Germany's leading rider -- invades US to take G3 at Belmont on Fri
---
Another fine mess for Godolphin
---
Racing fan - bit first-time Belmont Stakes attendee -- reflects... "How do we communicate the wonderful stories about people and horses, to those who don't start and end their days by reading the racing news?"
---
Miller: Belmont Stakes Diaries - Tapwrit tops a spectacular Belmont day
---
Photo: Ron Turcotte at Belmont Park
---
Day-after assessments for some Belmont weekend performers... Tapwrit, Patch doing well
---
Desormeaux warned by stewards after training whip use
---
NTRA moving headquarters to downtown Lexington
---
OBS sale to close out strong juvenile auction season
---
Lightning strikes twice as back-to-back 999-1 'in-running' winners score Sunday in the UK
---
Balmoral Park's big leap from horse racing to show jumping
---
First two days of Belmont Stakes Racing Festival sees big increase in handle over 2016
---
Why the new-look Belmont Festival is a winner even without a Triple Crown on the line
---
NYRA announces new Board of Directors
---
The fight to protect the New York breeding industry against funding cuts
---
Gulfstream mandatory Rainbow 6 payout scheduled for June 17
---
Orb's full-sib makes smashing debut at BEL... Pays $60+
---
Barretts shifts paddock sale date
---
Lee: "Horse racing will forever be a niche sport..."
---
UPI weekend stakes previews
---
Arrogate 'likely' to make two starts this summer at Del Mar
---
Coupled entries eliminated in West Virginia
---
Virginia Racing Commission talks new committees, racing venue
---
Virginia: Racing industry looking for new track site
---
A legacy too great to forget as it's 40 years since Seattle Slew won the Triple Crown
---
Man O' War: A four-legged legend born 100 years ago
---
Mike Smith loaded for bear on a Belmont Stakes day
---
Horse racing companies win in court over daily fantasy-style game
---
NYRA to again offer bonus to Japan-based Belmont winner in 2018
---
Santa Anita modifies upcoming race dates
---
NY jockeys raise spirits of children at Ronald McDonald House of Long Island
---
LA Times: Tim Ritvo tackles his biggest challenge yet: Revitalizing racing at Santa Anita... "We are at a very, very critical point. Is the property worth more as a real estate development or a racetrack?"
---
Lack of entries forces Santa Anita to cancel Thurs card
---
Arrogate aiming for July 22 San Diego Hcp at Del Mar
---
Watchmaker: "I'm a big fan of what the New York Racing Association has created over the last few years with Belmont Stakes Day."
---
NJ: Racing industry considers historical racing machines... "The state needs revenue, the horse racing industry needs revenue."
---
Delaware Park and racing dir Mooney seek to improvise, adapt
---
Turmoil within Godolphin ranks... Saeed Bin Suroor blew the lid off the major deterioration in relations between himself and Sheikh Mohammed's top racing aide John Ferguson
---
John Ferguson steps down at Godolphin
---
Opinion: The sooner Pimlico decisions are made, the better
---
Pushback: Response to ESPN reporter's dismissive tweets towards horse racing
---
Wesley Ward Royal Ascot team takes shape at Keeneland
---
Distance shifted for two BC races at Del Mar
---
Hold that gold watch! 96YO Jerry Bozzo is now the oldest thoroughbred trainer to win a race
---
Racecaller Robert Geller: Why hitting the heights as the new voice of Woodbine wasn't quite so simple
---
Apprentice Watch: 31YO Jenn Miller began her professional riding career in the dressage arena, "I had a win at Parx last week on that very same horse that was the first one that I ever galloped and got me hooked on racing in general."
---
Jock Watch: Comebacking Steve 'Cowboy' Hamilton making inroads in Maryland jockey colony
---
Say what?!? Wacky maiden longshot scratched from Epsom Derby - trainer claims she was Nancy Kerrigan'd!... "In my opinion someone has given the horse a terrible belt with a piece of wood or something."
---
Horsey McHorseface wins maiden race
---
Boston Globe's blind date labels one participant a "horse racing fan" in subtitle... Despite this - racing angle heads to same place as the date: Nowhere.
---
Oh brother! San Diego Union-Trib letter writer takes exception to denial of proposed cannabis festival at Del Mar Fairgrounds, "The festival, for all its possible considerations, would be a far superior use of the fairgrounds than the equine death derby we witness every year."
---
USTA has reservations about Horse Racing Integrity Act
---
Twilight Eclipse retired, to begin training in eventing
---
Sun results: Ballagh Rocks takes G3 $300K Poker
Sat: Rain forces cancellation after three


---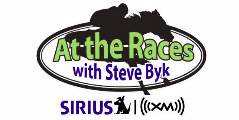 ---
Sussex Stakes still an option for Ascot fourth Churchill
Sun results: Senga wins G1 French Oaks... O'Brien's Rhododendron DNF

---
MISCELLANEOUS INDEX:
Where we put things that don't fit into any of the other index categories
---
Track visit/reviews
---
THE FANS SPEAK:
Where we occasionally search the web to explore various discussions and topics
---
OPINION:
equidaily.com's occasional thoughts on various topics regarding the horse racing game

---
equidaily.com's Coast-to-coast
---
Saratoga's Best Bets
---
Click here to e-mail any questions, comments, or suggestions to equidaily.com
---
AQUEDUCT, Jamaica, NY
ARAPAHOE PARK, Aurora, CO
ARLINGTON PARK, Arlington Heights, IL
ASSINIBOIA DOWNS, Winnipeg, Manitoba
BELMONT, Elmont, NY
BELTERRA PARK, Cincinnati, OH
BEULAH PARK, Grove City, OH
CALDER, Miami, FL
CALIFORNIA FAIRS, CA
CANTERBURY PARK, Shakopee, MN
CHARLES TOWN, Charles Town, WV
CHURCHILL DOWNS, Louisville, KY
COLONIAL DOWNS, New Kent, VA
DELAWARE PARK, Wilmington, DE
DEL MAR, Del Mar, CA
DELTA DOWNS, Vinton, LA
DOWNS AT ALBUQUERQUE, Albuquerque, NM
ELLIS PARK, Henderson, KY
EMERALD DOWNS, Auburn, WA
EVANGELINE DOWNS, Opelousas, LA
FAIR GROUNDS, New Orleans, LA
FAIR MEADOWS, Tulsa, OK
FAIRMOUNT PARK, Collinsville, IL
FAIRPLEX, Pomona, CA
FINGER LAKES, Farmington, NY
FORT ERIE, Fort Erie, Ontario
GOLDEN GATE, Albany, CA
GREAT LAKES DOWNS, Muskegon, MI
GULFSTREAM PARK, Hallandale, FL
HASTINGS PARK, Vancouver, BC
HIALEAH PARK, Hialeah, FL
HAWTHORNE RACE COURSE, Cicero, IL
HOLLYWOOD PARK, Inglewood, CA
HOOSIER PARK, Anderson, IN
INDIANA DOWNS, Shelbyville, IN
KEENELAND, Lexington, KY
KENTUCKY DOWNS, Franklin, KY
LAUREL PARK, Laurel, MD
LONE STAR PARK, Grand Prairie, TX
LOUISIANA DOWNS, Bossier City, LA
Los Alamitos, Los Alamitos, CA
MAHONING VALLEY, Youngstown, OH
MARQUIS DOWNS, Saskatoon, Saskatchewan
MEADOWLANDS, E Rutherford, NJ
MONMOUTH PARK, Oceanport, NJ
MOUNTAINEER, Chester, WV
NORTHLANDS PARK, Edmonton, Alberta
OAKLAWN PARK, Hot Springs, AR
PENN NATIONAL, Grantville, PA
PARX, Bensalem, PA
PIMLICO, Baltimore, MD
PINNACLE RACE COURSE, New Boston, MI
PORTLAND MEADOWS, Portland, OR
PRAIRIE MEADOWS, Des Moines, IA
PRESQUE ISLE DOWNS, Erie, PA
REMINGTON PARK, Oklahoma City, OK
RETAMA PARK, San Antonio, TX
RIVER DOWNS, Cincinnati, OH
ROCKINGHAM PARK, Salem, NH
RUIDOSO DOWNS, Ruidoso Downs, NM
SAM HOUSTON, Houston, TX
SANTA ANITA, Arcadia, CA
SARATOGA, Saratoga Springs, NY
STAMPEDE PARK, Calgary, Alberta
SUFFOLK DOWNS, Boston, MA
SUNLAND PARK, Sunland Park, NM
SUNRAY PARK, Farmington, NM
TAMPA BAY DOWNS, Tampa, FL
THISTLEDOWN, Cleveland, OH
TURF PARADISE, Phoenix, AZ
TURFWAY PARK, Florence, KY
WILL ROGERS DOWNS, Claremore, Oklahoma
WOODBINE, Rexdale, Ontario
WOODLANDS, Kansas City, KS
YAVAPAI DOWNS, Prescott Valley, AZ
ZIA PARK, Hobbs, NM

---


Note: Pages on this site are labelled with the equidaily.com logo. Some links lead to pages at other sites. equidaily.com is responsible only for the pages on this site. equidaily.com assumes no responsibility for errors or omissions. Always check with official sources to verify info.

---
Copyright 2016 equidaily.com

---