Sun results: Sweet Swap victorious in G3 $100K San Simeon
Sun results: Stormy Lucy wins G3 $150K Santa Barbara
Sat results: Big Macher in a squeaker in G2 $200K Potrero Grande
Sat results: Tribal Spy upsets G3 $100K Las Cienegas
Santa Anita to restore rolling doubles
Sat preview: $54K P6 carryover

---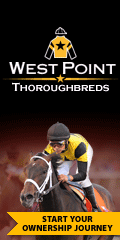 ---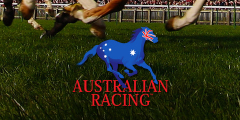 ---
Sun results: Harp Star lives up to favoritism in G1 Japanese 1000 Guineas at Hanshin
Flemington and Caulfield trainers comply with access request
Dates shift possible for The Championships
Reflections on Doncaster Mile Day
VIDEO: Last 400m highlights from Randwick/Sat
Sat results: Criterion shows staying power to take G1 Aussie Derby at Randwick
Sat results: Lankan Rupee scores in G1 TJ Smith at Randwick
Sat results: Sacred Falls wins G1 Doncaster Mile... Trainer sweeps top four spots
Charts: Sat/Randwick The Championships card
>>> Australia: The Championships proves a huge success... The Championships burst on to the world stage today following a fantastic day's racing at Royal Randwick Racecourse
>>> Australia: Sydney backs a winner with The Championships as fields grow and betting turnover surges

---
Current forecasts for N American tracks
---
Racetrack abbreviation codes
---
[AUS] FOXSPORTS.AU
[AUS] RACING AND SPORTS
[AUS] SMH.COM.AU
[AUS/NZ] THOROUGHBRED NEWS
[AUS] VIRTUAL FORM GUIDE
[ASIA] S CHINA MORNING POST
BALTIMORE SUN
BLOOD HORSE
CBS.SPORTSLINE
CHICAGO SUN-TIMES
DAILY RACING FORM
ESPN
FOX SPORTS
FRANCE GALOP
[JAPAN] HORSERACING IN JAPAN
KENTUCKY.COM
LA TIMES
LOUISVILLE COURIER JOURNAL
MIAMI HERALD
MSNBC
NY DAILY NEWS
NY POST
NY TIMES
THE RACING BIZ [Mid-Atlantic region]
SEATTLE TIMES
SIGNONSANDIEGO.COM
SOUTH AFRICAN HORSERACING
THISISHORSERACING.COM
ThoroughbredRacing.com
TIMES PICAYUNE
[U.K.] BBC
[U.K.] GUARDIAN
[U.K.] RACING POST
[U.K.] SPORTINGLIFE.COM
[U.K.] TELEGRAPH
[U.K.] TIMES
USA TODAY
WASHINGTON POST

Courier-Journal's Kentucky Derby Media Poll: Weekend winners don't impress
---
Ky Derby points leaderboard
---
Blue Grass Stakes, sunshine draw near-record crowd to Keeneland... 39,722 attend, second-highest in Keeneland's history
---
Watchmaker: Arkansas Derby, Blue Grass, and other notes
---
Arkansas Derby runner-up Ride On Curlin continues ride of Bronco Billy's life... Billy Gowan is Kentucky Derby-bound with the star of his three-horse stable, Ride On Curlin
---
Art Sherman followed owner's Ky Derby plan... California Chrome owner Perry Martin laid out a Road to the Ky Derby plan for old-school trainer
---
Clay: California Chrome now the clear-cut Derby fave as other contenders have some red flags flying
---
White: Will California Chrome become the first Cal-bred since 1962 to win the roses?
---
Ehalt: "More than ever... California Chrome looks like the horse to beat."
---
Canada: 2013 Sovereign Award winners announced... Up With the Birds named HOTY
---
West: "Some folks, in the wake of the now-famous PETA video, seem to be advocating ... blow up the sport and start all over ... But impatience has a long history of disastrous consequences."
---
National HBPA endorses changes in drug rules
---
Noonan: Digging beneath the racetrack surface debate
---
Requiem for a racetrack: Beulah Park is closing, leaving many horsemen behind
---
New Austintown, Ohio, track promises richer purses
---
Triple dead-heat for win at Evangeline on Fri [with VIDEO]
---
Update: DRF's Crist showing significant improvement
---
Santa Anita Park to offer temporary free weekend admission to infield
---
Toronto Sun: Woodbine opening day features three wins by jockey Justin Stein
---
Racing history: Dave's Friend
---
Ramon Dominguez to receive Merit Award at Preakness Alibi Breakfast
---
Preakness media award winners announced
---
3YO Watch: Shared Belief to have first workout since injuring hoof
---
Jock Watch: Edgar Prado injured during training at Keeneland
---
Haskin: Art Sherman, Dave Erb 'Swap' stories
---
HANA revises track ratings... Churchill drops
---
TV: 2013 Canadian Derby named 'Best Live Sports Event Production' at Saturday night's Alberta Film and Television Awards
---
Arlington adds Gabby Gaudet to broadcast team
---
Whoops! On-track TVs play Prince William tribute video in the middle of a race - on a big day at Australia's Randwick
---
Fri results: Wise Dan gets 2014 season off to a winning start in G1 $300K Maker's Mile at KEE
---
Trainer shows relief after Wise Dan wins seasonal debut, "I am glad that is over."
---
Fri results: Close Hatches resolute in G1 $600K Apple Blossom Hcp
---
Sulky side: Foiled Again clocks a 1:51 mile in Levy Memorial victory at Yonkers
---
Photo gallery: Fans at Keeneland, Blue Grass Stakes
---
Photo gallery: Blue Grass Stakes
---
---
Brit racing tipster behind a multimillion-pound horse-betting and bloodstock scam has been named on a 'Most Wanted' list put out by Crimestoppers
---
Broadcaster Samuelson named to Illinois Racing Board
---
Kentucky Gov Beshear signs two racing bills
---
Barn 10 quarantined at Aqueduct as a result of a possible Equine Herpes positive
---
Latest World Thoroughbred Rankings: Japan's Just A Way on top... Game On Dude #2
---
Beyer: Keeneland goes back to dirt... "In retrospect, the push for synthetic surfaces in 2006 was ill-considered, hasty and a bit arrogant."
---
Polytrack inventor expresses 'dismay' at Keeneland decision to revert to dirt
---
Hovdey: Casner sees Keeneland switch from synthetic track as backsliding
---
Racing surface expert Dr Mick Peterson tells ARCI conference, "The best dirt surface is almost as safe as a synthetic surface."
---
Bill aimed at improvements for New Orleans Fair Grounds sparks contentious debate at state Capitol... Churchill Inc VP, "We need to focus not on emotional issues of tote boards (video screen) and what foods are available at different concession stands, but a paradigm shift."
---
Pennsylvania slots report shows racing's challenges - puts into stark relief not just the danger of relying on non-racing revenue
---
Federal govt failure to enforce laws pertaining to compounding pharmacies making racing integrity battle more difficult
---
California racing board to enact strict penalties for buzzer use
---
Star-Telegram: Horse racing industry needs a super horse... "A Triple Crown winner would not be a cure-all for the industry. But that is not the role of the catalyst."
---
AUDIO: ESPN's Inside the Gate... Ron Winchell on keeping his stars (Tapiture, Untapable) with trainer Steve Asmussen, in the wake of the PETA video
---
Davidowitz: Fillies deserve Derby shot... Tweaking the Kentucky Derby points system
---
Gulfstream championship meet recap: Track prez, "We're extremely pleased."
---
Fair Grounds all-sources average daily handle down 12 percent
---
Lea to miss Charles Town Classic due to fever
---
Hovdey: Del Mar courses undergo sea change
---
Hong Kong's commingling with US off to a modest start
---
Oak Tree hoping to run a meet at Pleasanton
---
Sandy Hawley's looks back at a career filled with highs and lows
---
Joe Aquilino, longtime New York trainer, dead at 76
---
Racing-related Q&A with actor DB Sweeney
---
Racing history: Broad Brush, his newly recruited exercise rider, and the 1987 Santa Anita Hcp [with VIDEO REPLAY - wow!]
---
"What a lovely racetrack you have here."... Remembering Mickey Rooney and filming 'The Adventures of the Black Stallion' at Hastings Racecourse
---
Colonial Downs set once again to burn turf course... "The purpose of the burn is to take dead 'cover' off the grass course's top layer in a quick and easy manner."
---
Keeneland jockeys in the spotlight: Javier Castellano
---
Emerald Racing Club allows 128 people to be thoroughbred owners
---
Bid on a Derby hat and help Old Friends Thoroughbred Retirement... Hats off to Rosie Napravnik
---
'Foinavon: The Story of the Grand National's Biggest Upset' wins the 2013 Dr Tony Ryan Book Award
---
Bookshelf: Timeform's Racehorses of 2013... Jamie Lynch, chief correspondent for Timeform, looks at some of the highlights of the book
---
Will Rogers Downs to manage live horse racing at Fair Meadows
---
Thurs results: Lemon Drop Dream upsets G3 $300K Count Fleet Sprint at Oaklawn
---
Secret Circle scratched from Count Fleet after being tranquilized
---
Remembering Dickie Small: Mid-Atlantic Thoroughbred reprints award-winning story from the February 2009
---
Ontario's cautionary tale
>>> Part 1: Lessons for every slots jurisdiction
>>> Part 2: How tracks ended up with slots
>>> Part 3: The province's rich racing heritage
>>> Part 4: How slots transformed Woodbine

---
>>> Woodbine's 2014 season kicks off on Saturday
>>> Woodbine president optimistic about horse racing's future
>>> Toronto Sun: Sutherland-Kruse hoping to find horse power at Woodbine
---
---
>>> Churchill raises takeout
>>> OUCH! HANA blog compiles social media reaction to Churchill Downs' decision to increase takeout
---
>>> VIDEO: Local ABC affiliate covers trouble at Colonial Downs - 2014 season in jeopardy
>>> Virginia horsemen fire back at Colonial Downs
>>> Virginia HBPA circles wagons in stalemate
---
Colonial Downs breaks off negotiations, relationship with VHBPA... Seeks to host thoroughbred racing alone with new horsemen's group
---
Hahn: Virginia racing interests dig in for lengthy battle
---
Colonial Downs: 'Highest quality' racing requires new horseman's group
---
RSPCA concedes Aintree and racing in general have 'come quite a way'... RSPCA official praises progress on horse welfare
---
Wise Dan set for seasonal debut on Fri
---
Mulling a different campaign for Wise Dan... Maybe
---
Fri preview: Close Hatches vs four in G1 $600K Apple Blossom Hcp
---
Rees: Road to Ky Derby update notes
---
LA Times: California Chrome a down-home Derby favorite... Owned by working class folks and foaled by an $8,000 broodmare, California Chrome is about to arrive on the Kentucky Derby scene
---
Racing Post: California Chrome story is one of fairytale proportions
---
Derby Trail: Transylvania winner Medal Count aiming for Blue Grass
---
Horseraceinsider Derby Power Ten: California Chrome on top
---
UAE Derby winner Toast of New York a no-go for Ky Derby, "We hope he is a horse with a great future and longer term his aim has to be next year's Dubai World Cup."
---
Finley: "If there's anything that can light a fire under this sport to right its ship and finally tackle the issues of drugs and how we treat the animal it's the specter of Steve Asmussen holding aloft the Kentucky Derby trophy."
---
Ascot's Champions Day to stage Europe's richest handicap mile
---
New York Racing Assoc set to pay off $25 million loan to Genting LLC
---
Canadian Horse Racing Hall of Fame announces 2014 inductees
---
Photo gallery: Wood Memorial Day at AQU [click photo to launch gallery]
---
Closer look at 2013 NY-bred award winners
---
Jerardi: Charles Town Classic stacking up to be a good showdown
---
Commentary on weekend's racing progam in China: Many hail the success of the inaugural meeting in Sichuan, but what is the point if there is no betting
---
Arc winner Treve impresses in workout... 4YO debut set for Apr 27
---
Half-brother to Rachel Alexandra foaled in Kentucky
---
Scott: "Polytrack has been a good thing for Keeneland for reasons that go beyond its proven safety record."
---
Dedicated: Placing judge Sentell 'Sonny' Taylor celebrates 50 years at NYRA
---
Arabian racing heroes honoured in Hollywood last Fri
---
Florida racing columnist laments: "It always amazes me how poorly the racing and breeding world promotes itself and its events... I rarely receive a press release from any industry organization or farm."
---
G1 winning mare Egg Drop retires
---
Evangeline Downs: New $300K Turf Sprint adds spice to meet
---
Pop culture and racing: Ten reasons Drake should go to the Kentucky Derby
---
Pimlico to host attempt at Guinness Book Of World Records largest Zumba class on Black-Eyed Susan Day
---
Whoops! Ky gov's office spells Woody Stephens' name wrong on commemorative poster
---
Racing and integrity: Australia
>>> Black Caviar's trainer Peter Moody has quit the Australian Trainers' Assoc in the wake of Racing Victoria's latest integrity measure
>>> Racing Victoria has backed its integrity practices following on-air comments from Victorian trainer Peter Moody... Trainer took exception to a recent request by RV stewards to hand over the keys to his Caulfield stables, in-line with requests made to other trainers to ensure stewards have unhindered access to all stables across the state

---
Racing and integrity: US

>>> ARCI Chief: Industry must get its act together
>>> Industry told to drop hammer to force reforms
>>> Mitchell/Bloodhorse: Uniformity's minefield

---
Latest NTRA polls: Weekend stakes results impress
---
DRF's Steven Crist in critical but stable condition following cardiac arrest
---
NTRA prez Waldrop: "It is time for everyone with a stake in the game to urge racing regulators to enact the Uniform National Medication Reforms."
---
NY Times editorial: Policing the sport of kings and knaves
---
NTRA Safety and Integrity Alliance updates Code of Standards for 2014
---
Watchmaker Watch: Weekly divisional ratings
---
Watchmaker: Weekend stakes thoughts
---
Haskin's Derby Dozen: California Chrome - "He is simply one of the most special young horses I've seen in years.'
---
Bossert's derby Fifteen: California Chrome #1
---
NY Times' latest Derby Ten: California Chrome #1
---
Derby contender California Chrome based at Los Al - and giving that track some cred
---
Nebraska: Faltering horse racing industry looks to voters for boost
---
China: Recap of the unique one-day Dubai Racing Club-run meet that was held on the mainland this past weekend
---
Law school adds horse racing Ccncentration: Website that describes itself as taking "a behind-the-scenes look at the world of law" takes a jaundiced view of law school adding a horse-racing discipline to the curriculum
---
Ontario's cautionary tale: Lessons for every slots jurisdiction
---
Marylanders remember 'smart, complex' Dickie Small
---
Comment: Pros and cons of the Ky Derby points system
---
King Leatherbury, Ben's Cat, and appreciation
---
NYRA seeks Director of Communications and Media Relations
---
Racing history: Who was Eugene D. Wood - the man NYRA's Wood Memorial is named for?
---
Keeneland April: Limited horse population drives record average, median
---
Florida: The first races at Marion County's new quarter-horse track on Monday drew the ire of some and delighted others
---
Belmont sets spring/summer meet post times
---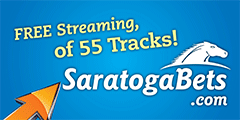 ---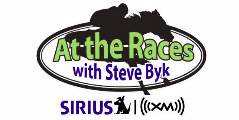 ---
Wed results: Sandiva skips clear to land G3 Nell Gwyn at Newmarket
---
MISCELLANEOUS INDEX:
Where we put things that don't fit into any of the other index categories
---
Track visit/reviews
---
THE FANS SPEAK:
Where we occasionally search the web to explore various discussions and topics
---
OPINION:
equidaily.com's occasional thoughts on various topics regarding the horse racing game

---
equidaily.com's Coast-to-coast
---
Saratoga's Best Bets
---
Click here to e-mail any questions, comments, or suggestions to equidaily.com
---
AQUEDUCT, Jamaica, NY
ARAPAHOE PARK, Aurora, CO
ARLINGTON PARK, Arlington Heights, IL
ASSINIBOIA DOWNS, Winnipeg, Manitoba
BELMONT, Elmont, NY
BEULAH PARK, Grove City, OH
CALDER, Miami, FL
CALIFORNIA FAIRS, CA
CANTERBURY PARK, Shakopee, MN
CHARLES TOWN, Charles Town, WV
CHURCHILL DOWNS, Louisville, KY
COLONIAL DOWNS, New Kent, VA
DELAWARE PARK, Wilmington, DE
DEL MAR, Del Mar, CA
DELTA DOWNS, Vinton, LA
DOWNS AT ALBUQUERQUE, Albuquerque, NM
ELLIS PARK, Henderson, KY
EMERALD DOWNS, Auburn, WA
EVANGELINE DOWNS, Opelousas, LA
FAIR GROUNDS, New Orleans, LA
FAIR MEADOWS, Tulsa, OK
FAIRMOUNT PARK, Collinsville, IL
FAIRPLEX, Pomona, CA
FINGER LAKES, Farmington, NY
FORT ERIE, Fort Erie, Ontario
GOLDEN GATE, Albany, CA
GREAT LAKES DOWNS, Muskegon, MI
GULFSTREAM PARK, Hallandale, FL
HASTINGS PARK, Vancouver, BC
HIALEAH PARK, Hialeah, FL
HAWTHORNE RACE COURSE, Cicero, IL
HOLLYWOOD PARK, Inglewood, CA
HOOSIER PARK, Anderson, IN
INDIANA DOWNS, Shelbyville, IN
KEENELAND, Lexington, KY
KENTUCKY DOWNS, Franklin, KY
LAUREL PARK, Laurel, MD
LONE STAR PARK, Grand Prairie, TX
LOUISIANA DOWNS, Bossier City, LA
MARQUIS DOWNS, Saskatoon, Saskatchewan
MEADOWLANDS, E Rutherford, NJ
MONMOUTH PARK, Oceanport, NJ
MOUNTAINEER, Chester, WV
NORTHLANDS PARK, Edmonton, Alberta
OAKLAWN PARK, Hot Springs, AR
PENN NATIONAL, Grantville, PA
PARX, Bensalem, PA
PIMLICO, Baltimore, MD
PINNACLE RACE COURSE, New Boston, MI
PORTLAND MEADOWS, Portland, OR
PRAIRIE MEADOWS, Des Moines, IA
PRESQUE ISLE DOWNS, Erie, PA
REMINGTON PARK, Oklahoma City, OK
RETAMA PARK, San Antonio, TX
RIVER DOWNS, Cincinnati, OH
ROCKINGHAM PARK, Salem, NH
RUIDOSO DOWNS, Ruidoso Downs, NM
SAM HOUSTON, Houston, TX
SANTA ANITA, Arcadia, CA
SARATOGA, Saratoga Springs, NY
STAMPEDE PARK, Calgary, Alberta
SUFFOLK DOWNS, Boston, MA
SUNLAND PARK, Sunland Park, NM
SUNRAY PARK, Farmington, NM
TAMPA BAY DOWNS, Tampa, FL
THISTLEDOWN, Cleveland, OH
TURF PARADISE, Phoenix, AZ
TURFWAY PARK, Florence, KY
WILL ROGERS DOWNS, Claremore, Oklahoma
WOODBINE, Rexdale, Ontario
WOODLANDS, Kansas City, KS
YAVAPAI DOWNS, Prescott Valley, AZ
---


Note: Pages on this site are labelled with the equidaily.com logo. Some links lead to pages at other sites. equidaily.com is responsible only for the pages on this site. equidaily.com assumes no responsibility for errors or omissions. Always check with official sources to verify info.

---
Copyright 2014 equidaily.com

---