Sat results: Ollie's Candy scores in G2 $200K Summertime Oaks
---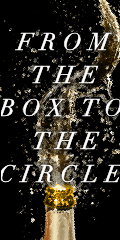 ---
Oz: Victorian government introduces new integrity bill
---
Current forecasts for N American tracks
---
Racetrack abbreviation codes
---
[AUS] FOXSPORTS.AU
[AUS] RACING AND SPORTS
[AUS] SMH.COM.AU
[AUS/NZ] THOROUGHBRED NEWS
[AUS] VIRTUAL FORM GUIDE
[ASIA] S CHINA MORNING POST
BALTIMORE SUN
BLOOD HORSE
CBS.SPORTSLINE
CHICAGO SUN-TIMES
DAILY RACING FORM
ESPN
FOX SPORTS
FRANCE GALOP
[JAPAN] HORSERACING IN JAPAN
KENTUCKY.COM
LA TIMES
LOUISVILLE COURIER JOURNAL
MIAMI HERALD
MSNBC
NY DAILY NEWS
NY POST
NY TIMES
THE RACING BIZ [Mid-Atlantic region]
SEATTLE TIMES
SIGNONSANDIEGO.COM
SINGAPORE TURF CLUB
SOUTH AFRICAN HORSERACING
THISISHORSERACING.COM
ThoroughbredRacing.com
TIMES PICAYUNE
[U.K.] BBC
[U.K.] GUARDIAN
[U.K.] RACING POST
[U.K.] SPORTINGLIFE.COM
[U.K.] TELEGRAPH
[U.K.] TIMES
USA TODAY
WASHINGTON POST

Justify parades before thousands at Churchill Downs
---
Horse racing: A sport built one Dad at a time
---
Sports betting officially starts At Monmouth Park As Gov Murphy makes first bet
---
Breeders' Cup elects 20 members
---
Claim of Justify's half-sister proves a smart investment
---
Jock Watch: Victor Carrasco ready for racing return June 17... Sidelined since Sept
---
Bid to ban race-day doping divides horse-rich Kentucky
---
Breeding: The uniqueness of Fipke
---
Horsemen concerned about Golden Gate Fields' future
---
NY: Owners' group dedicates plaque in honor of Glenn DiSanto at Saratoga's Oklahoma training track
---
Emerald Downs cards race for nonagenarian trainers
---
The Pizza Man, Work All Week take on pony duty
---
NBC Sports plans extensive Royal Ascot coverage
---
NY Times: Chantilly, a horse racing town (and forest)
---
VIDEO/CNBC: The secret world of horse racing
---
Asst starter at Delaware suspended after video shows him punching horse
---
Sat results: Pavel breaks through for G1 $500K Stephen Foster Hcp victory at CD
---
Sat results: Churchill stakes recaps
---
NY: Castellano, Brown and Dubb earn top honors in Belmont Stakes Racing Festival Championship
---
Sat preview: Backyard Heaven headlines field of nine for G1 $500K Stephen Foster at CD
---
VIDEO: Julie Krone meets with fans on return to NY for Belmont Stakes weekend
---
Ritvo: Golden Gate could close over simulcast issue... Stronach Group executive is not happy with a Northern California simulcast issue
---
Hometown paper reports on Ky hoops recruit meeting with Justify
---
Scat DaddycColt tops OBS June Sale first session
---
Michaels: Make Monmouth Park part of your summer wagering routine
---
Pat Cummings named TIF Executive Director
---
...Flashback to May 21: More info on TIF - Thoroughbred Idea Foundation
---
Cauthen named Chairman of KEEP's Board of Directors
---
Woodbine cancels June 13 program due to power outage
---
Justify to return to Santa Anita June 17
---
Potential Breeders' Cup rivals look to remain in Justify's shadow
---
Scully: Triple Crown winner Justify proves one of a kind
---
Haskin: Justify rewrites Triple Crown history
---
Ehalt: The historic implications of Justify's Triple Crown sweep
---
Hammonds: Sizing up Justify
---
What they're thinking: How Ascot's international talent scout sees racing today
---
Md: At Stadium Authority meeting, pondering a future Pimlico
---
Triple Crown winner Justify's legacy still taking shape
---
Monmouth Park to accept first sports wagers on June 14
---
Royal Ascot: Racegoers could be breathalysed as part of security crackdown
---
New campaign to bolster interest in Pennsylvania's horse-racing industry
---
VIDEO: Watch Larry Collmus call Justify's Belmont Stakes win
---
Royal Ascot schedule and guide... Starts June 19
---
NTRA polls: Justify moves into tie for #1 overall poll, solo among 3YOs
---
Belmont Stakes will top weekend's TV ratings... Ratings are down from most recent year in which a Triple Crown was on the line
---
NJ: Sports betting bill written to include long defunct Garden State Park racetrack site
---
Why Triple Crown winner Justify's stud fees will be worth $60mil
---
Baffert asst Jimmy Barnes keeps fast company in horse racing career
---
Latinos are reshaping the horse racing industry
---
Racing technology: New aerodynamic silks part of Triple Crown winning jockey Mike Smith's equipment
---
2019 Kentucky Derby is already on minds of high-profile trainers
---
Trainer Wes Ward expecting huge Royal Ascot meet
---
Is there anything they haven't thought of in Hong Kong racing's brave new world?
---
The international horses already guaranteed a spot at the Breeders' Cup
---
Uh-oh: UK trainer Jeremy Noseda had horse test positive for cocaine after Lingfield win in Feb
---
Triple Crown winner Justify returns to Churchill Downs
---
Gosden: Cracksman over Epsom battle and on course for Prince of Wales's
---
Mike Smith, 52, becomes oldest jockey to win Triple Crown
---
Pedigree insights: Monomoy Girl
---
"The Queen gets so much pleasure out of this."... Brit royalty wins G2 at Belmont
---
Ellis Park has a connection to Triple Crown winner Justify
---
The disappearance of the African-American jockey
---
NY: All well in Chad Brown barn after heavy day of racing... Plans laid out for several Belmont Stakes undercard runners
---
Hidden injuries: The challenges of preventing fatalities in horse racing
---
VIDEO: Post-Belmont press conference
---
Sun results: Oscar Performance dazzles with record-setting win in G3 $300K Poker
Sat results: Picco Uno waltzes in gate-to-wire win in $125K Dancin Renee
---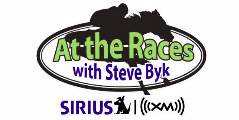 ---
Jessica Harrington pondering options for Alpha Centauri... Breeders' Cup among options
---
MISCELLANEOUS INDEX:
Where we put things that don't fit into any of the other index categories
---
Track visit/reviews
---
THE FANS SPEAK:
Where we occasionally search the web to explore various discussions and topics
---
OPINION:
equidaily.com's occasional thoughts on various topics regarding the horse racing game

---
equidaily.com's Coast-to-coast
---
Saratoga's Best Bets
---
Click here to e-mail any questions, comments, or suggestions to equidaily.com
---
AQUEDUCT, Jamaica, NY
ARAPAHOE PARK, Aurora, CO
ARLINGTON PARK, Arlington Heights, IL
ASSINIBOIA DOWNS, Winnipeg, Manitoba
BELMONT, Elmont, NY
BELTERRA PARK, Cincinnati, OH
BEULAH PARK, Grove City, OH
CALDER [GPW}, Miami, FL
CALIFORNIA FAIRS, CA
CANTERBURY PARK, Shakopee, MN
CHARLES TOWN, Charles Town, WV
CHURCHILL DOWNS, Louisville, KY
COLONIAL DOWNS, New Kent, VA
DELAWARE PARK, Wilmington, DE
DEL MAR, Del Mar, CA
DELTA DOWNS, Vinton, LA
DOWNS AT ALBUQUERQUE, Albuquerque, NM
ELLIS PARK, Henderson, KY
EMERALD DOWNS, Auburn, WA
EVANGELINE DOWNS, Opelousas, LA
FAIR GROUNDS, New Orleans, LA
FAIR MEADOWS, Tulsa, OK
FAIRMOUNT PARK, Collinsville, IL
FAIRPLEX, Pomona, CA
FINGER LAKES, Farmington, NY
FORT ERIE, Fort Erie, Ontario
GOLDEN GATE, Albany, CA
GREAT LAKES DOWNS, Muskegon, MI
GULFSTREAM PARK, Hallandale, FL
GULFSTREAM PARK WEST, Miami, FL
HASTINGS PARK, Vancouver, BC
HIALEAH PARK, Hialeah, FL
HAWTHORNE RACE COURSE, Cicero, IL
HOLLYWOOD PARK, Inglewood, CA
HOOSIER PARK, Anderson, IN
INDIANA GRAND, Shelbyville, IN
KEENELAND, Lexington, KY
KENTUCKY DOWNS, Franklin, KY
LAUREL PARK, Laurel, MD
LONE STAR PARK, Grand Prairie, TX
LOUISIANA DOWNS, Bossier City, LA
Los Alamitos, Los Alamitos, CA
MAHONING VALLEY, Youngstown, OH
MARQUIS DOWNS, Saskatoon, Saskatchewan
MEADOWLANDS, E Rutherford, NJ
MONMOUTH PARK, Oceanport, NJ
MOUNTAINEER, Chester, WV
NORTHLANDS PARK, Edmonton, Alberta
OAKLAWN PARK, Hot Springs, AR
PENN NATIONAL, Grantville, PA
PARX, Bensalem, PA
PIMLICO, Baltimore, MD
PINNACLE RACE COURSE, New Boston, MI
PORTLAND MEADOWS, Portland, OR
PRAIRIE MEADOWS, Des Moines, IA
PRESQUE ISLE DOWNS, Erie, PA
REMINGTON PARK, Oklahoma City, OK
RETAMA PARK, San Antonio, TX
RIVER DOWNS, Cincinnati, OH
ROCKINGHAM PARK, Salem, NH
RUIDOSO DOWNS, Ruidoso Downs, NM
SAM HOUSTON, Houston, TX
SANTA ANITA, Arcadia, CA
SARATOGA, Saratoga Springs, NY
STAMPEDE PARK, Calgary, Alberta
SUFFOLK DOWNS, Boston, MA
SUNLAND PARK, Sunland Park, NM
SUNRAY PARK, Farmington, NM
TAMPA BAY DOWNS, Tampa, FL
THISTLEDOWN, Cleveland, OH
TURF PARADISE, Phoenix, AZ
TURFWAY PARK, Florence, KY
WILL ROGERS DOWNS, Claremore, Oklahoma
WOODBINE, Rexdale, Ontario
WOODLANDS, Kansas City, KS
YAVAPAI DOWNS, Prescott Valley, AZ
ZIA PARK, Hobbs, NM

---


Note: Pages on this site are labelled with the equidaily.com logo. Some links lead to pages at other sites. equidaily.com is responsible only for the pages on this site. equidaily.com assumes no responsibility for errors or omissions. Always check with official sources to verify info.

---
Copyright 2018 equidaily.com

---