Sun results: Kobe's Back finds just enough in G2 $200K Palos Verdes
Sat result: Mor Spirit best in G3 $150K Bob Lewis
Sat results: Songbird easily in G2 $300K Las Virgenes
Sat results: Hoppertunity edges Imperative in G2 $500K San Antonio
sat results: Flamboyant takes G2 $200K San Marcos

---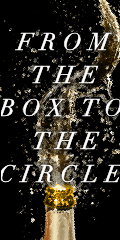 ---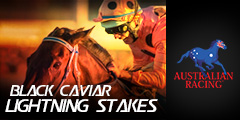 ---
Sat preview: Closer look - G1 CF Orr at Caulfield
Sat preview: Tarzino to start Australian Derby campaign in G2 Autumn Stakes at Caulfield
Oz: Early look at Japanese invaders for The Championships

---
Current forecasts for N American tracks
---
Racetrack abbreviation codes
---
[AUS] FOXSPORTS.AU
[AUS] RACING AND SPORTS
[AUS] SMH.COM.AU
[AUS/NZ] THOROUGHBRED NEWS
[AUS] VIRTUAL FORM GUIDE
[ASIA] S CHINA MORNING POST
BALTIMORE SUN
BLOOD HORSE
CBS.SPORTSLINE
CHICAGO SUN-TIMES
DAILY RACING FORM
ESPN
FOX SPORTS
FRANCE GALOP
[JAPAN] HORSERACING IN JAPAN
KENTUCKY.COM
LA TIMES
LOUISVILLE COURIER JOURNAL
MIAMI HERALD
MSNBC
NY DAILY NEWS
NY POST
NY TIMES
THE RACING BIZ [Mid-Atlantic region]
SEATTLE TIMES
SIGNONSANDIEGO.COM
SINGAPORE TURF CLUB
SOUTH AFRICAN HORSERACING
THISISHORSERACING.COM
ThoroughbredRacing.com
TIMES PICAYUNE
[U.K.] BBC
[U.K.] GUARDIAN
[U.K.] RACING POST
[U.K.] SPORTINGLIFE.COM
[U.K.] TELEGRAPH
[U.K.] TIMES
USA TODAY
WASHINGTON POST

Baffert eyes Ascot as he falls in love with England
---
Kiaran McLaughlin: the day I realized horses don't need to run on medication
---
International Federation of Horseracing Authorities chair lauds racing integrity compared to other sports, "I think our image is changing thanks to the problems other sports are facing."
---
Racing Post: Aerovelocity will finish 2016 as one of the best sprinters in the world
---
Belmont spring, Saratoga stakes schedules announced
---
White: My national Top 10... and, first Derby Ten of 2016
---
Plonk: Three of top four NHC finalists were Night School guest instructors during the 2015 season 5 of the national online fan education program
---
Zayat, Baffert top 368 early Triple Crown noms
---
Haskin: A Derby road less traveled... Changes to Derby Trail "has altered the entire concept of Derby preps, and not for the better."
---
Champions Nyquist, Songbird top Jockey Club's 2015 Experimental Free Handicap
---
Asian Racing Conference: Recap of last week's event and panels
---
Focus on marketing at Asian Racing Conference
---
Wagering issues focus of Asian Conference
---
LA Times: California can't afford to let its horses get away
---
Florida comment: Legislators, don't vote to kill horse racing
---
Horse racing no more as $50mil Pinnacle Race Course gets demolished
---
Turf Paradise enacts virus quarantine
---
Oaklawn bans horses from New Mexico, Arizona
---
Illinois: OTB sites close after tracks go bankrupt
---
Woodbine plans cuts to Ontario Sires Bonuses
---
Idaho: Forget gambling devices, revive state's horse racing heritage
---
Texas: Horse racing tracks bracing for more uncertainty
---
Horse racing clears Georgia Senate committee
---
Florida: Judge issues split decision in horse track regulatory fight
---
Emerald Downs improves experience with large infield screen
---
Horse racing to continue at Rillito
---
NY: Belmont Park video gaming parlor plan opposed, supported in rallies
---
Veitch: Moves could hurt New York racing... With what has been happening lately, it's hard to be bullish on the future of New York racing
---
Day of Champions: Ocala's one day of thoroughbred horse racing
---
Bluegrass Sports Awards: A nod to horse racing and history
---
Jock Watch: Stew Elliott comebacking at Santa Anita
---
Crist, Wagner to join NHC Hall of Fame
---
California Chrome works 'like a beast' in Dubai
---
California Chrome to run Feb 25 in Dubai
---
Excitement builds as breeders snap up shares in California Chrome
---
Nick Luck: the unfair burden of expectation on California Chrome
---
Eclipse champ La Verdad retired
---
Powell: Dubai Carnival races competitive and interesting but TV graphics package needs improvement
---
Foal crops on the rise
---
NY Times: As family helped build betting system, it witnessed horse racing history
---
International results: Filly Smart Call beats the boys to take the J&B Met in S Africa
---
Industry veteran Marc Guilfoil named executive director of the Ky Horse Racing Commission
---
The 'New Laurel' to bid for Breeders' Cup
---
Genaro: The institutional sexism that plagues racing at every level
---
Finley: Time to show Frank Stronach some love... "I have come to appreciate him and consider him to be a great asset to the sport."
---
Jock Watch: Victor Espinoza ponders break, or retirement, soon
---
Illinois group restates opposition to rule changes... 'threaten to crush' horse racing and breeding in the state.
---
Idaho horsemen say instant racing fight not over
---
Georgia: State's racing enthusiasts back new track
---
Irish racing registers fall in crowds and horses in 2015
---
Hong Kong scribe envision "a more substantial global racing awards," and, uh, "ideally, it would be held at a time when the world's racing folk are in the one place - and potentially, that could be the night of the Hong Kong International Races."
---
Sunland Park suspends racing in wake of virus
---
Powell: Borell's Eclipse Award snub ... Plus, a hidden gem in the turf jockey ranks
---
Hill: Broadening understanding of Pharoah's impact at Longines Awards
---
Ward out as executive director of Kentucky Horse Racing Commission
---
3YO Watch: Nyquist works two turns at Santa Anita on Sunday
---
3YO Watch: Fountain of Youth next stop for exciting Zulu
---
Laurel quick to recover from heavy snow
---
The Pizza Man returns to the worktab
---
Owner/breeder - and former NFL'er - Jake Delhomme declares, "I love the horse racing business."
---
Gai Waterhouse: A magic time of year Down Under... The most interesting thing about the first yearling sale of the year, Magic Millions, was the massive influx of American buyers
---
Janet Rome chats racing, Shared Belief, Longines Awards
---
Veitch: Five 2015 Eclipse winners raced at Saratoga
---
Santa Anita-based connection garner nine Eclipse award trophies
---
Jock Watch/international: Silvestre de Sousa extends stay in Hong Kong - and then his winning reputation
---
Champion Storm Flag Flying dies at 16
---
'Irreplaceable' champion horse Gulch dies at 32
---
AUS: Cobalt verdict - trainer Danny O'Brien banned for four years, Mark Kavanagh three years
---
International: Watch out for the fastest rising racing nation on Earth - South Korea!
---
Oz: How the American Thoroughbred's influence keeps growing Down Under
---
Baffert: 'Pharoah' showed beauty of racing
---
Photo gallery: Snow day at the stallion farm
---
Maryland Racing Commission names medication policy committee
---
W Va: Racing Commission to evaluate Charles Town racing surface
---
Jock Watch: Xavier Perez, Nik Juarez suspended in Md
---
Md: Stewards lift jockey Nik Juarez suspension but Stronach Group has not
---
International: Winning horse of 2015 Velka Pardubicka tests positive, likely DQ awaits
---
AP: Baffert focused on 2016 Derby
---
Eclipse Awards Diaries: A night to remember
---
Davidowitz: Rooting for Jonathon Kinchen at the NHC... Has been making a name for himself on three interlocking fronts...
---
Very Un Stable enjoys New York success
---
Hmm, former Olympic cyclist continues pursuit of jump jock ambitions with sights set on Cheltenham... She is looking to go from complete novice to riding at jump racing's showpiece fixture in the space of a year
---
American Pharoah: Horse racing's 'sweetheart' turns super stud
---
Md: Meeting on controversial racing simulcast at Timonium fairgrounds postponed
---
Canada: Sovereign Award finalists announced
---
PETA submits complaint about Asmussen's vet
---
Laurel cancel Sat/Sun sue to impending weather
---
Jockeys in concussion study... Five former Brit champ jumps jocks enrolled in a ground-breaking research project examining the long-term impact of concussion
---
>>> American Pharoah named 2015 World's Best Racehorse, Prix de l'Arc de Triomphe wins 2015 World's Best Horse Race by the International Federation of Horseracing Authorities
>>> World's Best Racehorse Rankings Summary
>>> List: Top 100 G1 races of 2015 as determined by the International Federation of Horseracing Authorities [pdf]
>>> Pharoah's world title: what the ratings say about the rest of the Americans

---
American Pharoah's Belmont victory voted NTRA Moment of Year
---
NY Times: With Triple Crown winner at last, sport aims to ride the momentum
---
Baffert 'hungrier' after Triple Crown success
---
"Our goal is to reinvent horse racing..."... Georgia Horse Racing Coalition unveils racetrack design
---
Finger Lakes: The racetrack with its future balanced on a knife edge
---
Hopes dim for chances of racing at Rockingham
---
WOW! 40-cent Rainbow 6 ticket scores for $76K at Gulfstream on Wed!!!
---
LA Times: Michael Wrona hopes Santa Anita is his final port of call
---
Portland Meadows' new wager - The National Racing Club Sweepstakes... "Way, way, way outside-of-the-box thinking"
---
Latest TDN Derby Dozen
---
Plonk: Latest edition of 'Countdown to the Crown' [pdf]
---
Toronto Sun: Trainer Casse has several Derby hopefuls
---
Japanese colt aims for UAE and Ky Derby
---
New Jersey breeders hoping new gaming options provide boost
---
Nadeau: "One single $12 million race isn't going to do a thing for racing. I'm sorry, it's not."
---
Husband-wife jock rivalry: Kent Desormeaux finishes ahead of wife in her first career ride
---
Jock Watch: Q&A with 21YO jock Jevian Toledo
---
Speed is certainly king in the new sire ranks for 2016
---
Analysis: Rule-breakers winning/placing costs other horsemen
---
ESPN's Kenny Mayne to call a race at Santa Anita on Sunday
---
VIDEO: Jim Rome's keynote on passion for racing delivered at this week's Thoroughbred Owners Conference
---
Radio silence: 'Trackside', the radio program featuring Sam Huff and Carol Holden, ended its 28-year run Dec 26
---
History: Looking back at the inaugural Eclipse Awards
---
Cheltenham Racecourse create spoof version of John Lewis Christmas advert ahead of this year's festival
---
Sat results: Sunshine Millions stakes results/Gulfstream
---
Sat results: Fair Grounds stakes - including Lecomte and Silverbulletday
---
Sat results: Frank Conversation rallies to take $100K Cal Derby at GG
---
>>> HOTY: American Pharoah... Triple Crown winner takes title with unanimous vote
>>> Eclipse Award winners list - with vote totals
---
West: American Pharoah - he restored greatness to horse racing. That, more than anything, is his legacy
---
Sun results: Storied Lady prevails in $100K Biogio's Rose
Sat results: Governor Malibu rules in $100K Gander
Fri 2/5: Racing cancelled due to weather

---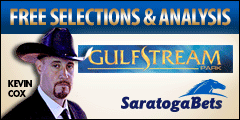 ---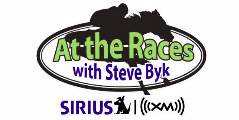 ---
Irish jockey Darren Egan receives 12-year suspension following corruption charges
Big fall in careless riding inquiries in Ireland

---
MISCELLANEOUS INDEX:
Where we put things that don't fit into any of the other index categories
---
Track visit/reviews
---
THE FANS SPEAK:
Where we occasionally search the web to explore various discussions and topics
---
OPINION:
equidaily.com's occasional thoughts on various topics regarding the horse racing game

---
equidaily.com's Coast-to-coast
---
Saratoga's Best Bets
---
Click here to e-mail any questions, comments, or suggestions to equidaily.com
---
AQUEDUCT, Jamaica, NY
ARAPAHOE PARK, Aurora, CO
ARLINGTON PARK, Arlington Heights, IL
ASSINIBOIA DOWNS, Winnipeg, Manitoba
BELMONT, Elmont, NY
BELTERRA PARK, Cincinnati, OH
BEULAH PARK, Grove City, OH
CALDER, Miami, FL
CALIFORNIA FAIRS, CA
CANTERBURY PARK, Shakopee, MN
CHARLES TOWN, Charles Town, WV
CHURCHILL DOWNS, Louisville, KY
COLONIAL DOWNS, New Kent, VA
DELAWARE PARK, Wilmington, DE
DEL MAR, Del Mar, CA
DELTA DOWNS, Vinton, LA
DOWNS AT ALBUQUERQUE, Albuquerque, NM
ELLIS PARK, Henderson, KY
EMERALD DOWNS, Auburn, WA
EVANGELINE DOWNS, Opelousas, LA
FAIR GROUNDS, New Orleans, LA
FAIR MEADOWS, Tulsa, OK
FAIRMOUNT PARK, Collinsville, IL
FAIRPLEX, Pomona, CA
FINGER LAKES, Farmington, NY
FORT ERIE, Fort Erie, Ontario
GOLDEN GATE, Albany, CA
GREAT LAKES DOWNS, Muskegon, MI
GULFSTREAM PARK, Hallandale, FL
HASTINGS PARK, Vancouver, BC
HIALEAH PARK, Hialeah, FL
HAWTHORNE RACE COURSE, Cicero, IL
HOLLYWOOD PARK, Inglewood, CA
HOOSIER PARK, Anderson, IN
INDIANA DOWNS, Shelbyville, IN
KEENELAND, Lexington, KY
KENTUCKY DOWNS, Franklin, KY
LAUREL PARK, Laurel, MD
LONE STAR PARK, Grand Prairie, TX
LOUISIANA DOWNS, Bossier City, LA
Los Alamitos, Los Alamitos, CA
MAHONING VALLEY, Youngstown, OH
MARQUIS DOWNS, Saskatoon, Saskatchewan
MEADOWLANDS, E Rutherford, NJ
MONMOUTH PARK, Oceanport, NJ
MOUNTAINEER, Chester, WV
NORTHLANDS PARK, Edmonton, Alberta
OAKLAWN PARK, Hot Springs, AR
PENN NATIONAL, Grantville, PA
PARX, Bensalem, PA
PIMLICO, Baltimore, MD
PINNACLE RACE COURSE, New Boston, MI
PORTLAND MEADOWS, Portland, OR
PRAIRIE MEADOWS, Des Moines, IA
PRESQUE ISLE DOWNS, Erie, PA
REMINGTON PARK, Oklahoma City, OK
RETAMA PARK, San Antonio, TX
RIVER DOWNS, Cincinnati, OH
ROCKINGHAM PARK, Salem, NH
RUIDOSO DOWNS, Ruidoso Downs, NM
SAM HOUSTON, Houston, TX
SANTA ANITA, Arcadia, CA
SARATOGA, Saratoga Springs, NY
STAMPEDE PARK, Calgary, Alberta
SUFFOLK DOWNS, Boston, MA
SUNLAND PARK, Sunland Park, NM
SUNRAY PARK, Farmington, NM
TAMPA BAY DOWNS, Tampa, FL
THISTLEDOWN, Cleveland, OH
TURF PARADISE, Phoenix, AZ
TURFWAY PARK, Florence, KY
WILL ROGERS DOWNS, Claremore, Oklahoma
WOODBINE, Rexdale, Ontario
WOODLANDS, Kansas City, KS
YAVAPAI DOWNS, Prescott Valley, AZ
ZIA PARK, Hobbs, NM

---


Note: Pages on this site are labelled with the equidaily.com logo. Some links lead to pages at other sites. equidaily.com is responsible only for the pages on this site. equidaily.com assumes no responsibility for errors or omissions. Always check with official sources to verify info.

---
Copyright 2015 equidaily.com

---