Sat preview: Baffert seeks 7th Futurity win with Dortmund
Sun results: Unbeaten Acceptance rolls on in $200K King Glorious
Sat results: Take Charge Brandi wins G1 $350K Starlet

---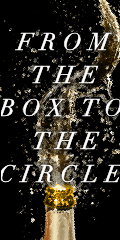 ---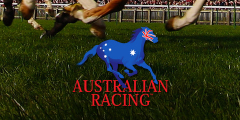 ---
Sat results: Big Money triumphs in G3 George Moore
17 for early summer feature Villier Stakes
RESULTS: Hong Kong International Race/Sunday:
>>> G1 Hong Kong Cup: Designs On Rome victorious... Little Mike 9th
>>> Chart and VIDEO: Hong Kong Cup [click on 'Multi Angle Race Replay' for video replay]
>>> G1 Hong Kong Mile: Able Friend easily
>>> Chart and VIDEO: Hong Kong Mile [click on 'Multi Angle Race Replay' for video replay]
>>> G1 Hong Kong Sprint: Aerovelocity leads home Hong Kong one-two
>>> Chart and VIDEO: Hong Kong Sprint [click on 'Multi Angle Race Replay' for video replay]
>>> G1 Hong Kong Vase: Flintshire wins
>>> Chart and VIDEO: Hong Kong Vase [click on 'Multi Angle Race Replay' for video replay]

---
Current forecasts for N American tracks
---
Racetrack abbreviation codes
---
[AUS] FOXSPORTS.AU
[AUS] RACING AND SPORTS
[AUS] SMH.COM.AU
[AUS/NZ] THOROUGHBRED NEWS
[AUS] VIRTUAL FORM GUIDE
[ASIA] S CHINA MORNING POST
BALTIMORE SUN
BLOOD HORSE
CBS.SPORTSLINE
CHICAGO SUN-TIMES
DAILY RACING FORM
ESPN
FOX SPORTS
FRANCE GALOP
[JAPAN] HORSERACING IN JAPAN
KENTUCKY.COM
LA TIMES
LOUISVILLE COURIER JOURNAL
MIAMI HERALD
MSNBC
NY DAILY NEWS
NY POST
NY TIMES
THE RACING BIZ [Mid-Atlantic region]
SEATTLE TIMES
SIGNONSANDIEGO.COM
SINGAPORE TURF CLUB
SOUTH AFRICAN HORSERACING
THISISHORSERACING.COM
ThoroughbredRacing.com
TIMES PICAYUNE
[U.K.] BBC
[U.K.] GUARDIAN
[U.K.] RACING POST
[U.K.] SPORTINGLIFE.COM
[U.K.] TELEGRAPH
[U.K.] TIMES
USA TODAY
WASHINGTON POST

Aqueduct raises purses, adds stakes to spring meet
---
Watchmaker Watch: Weekly divisional ratings
---
The North American track setting a safety example... Strong partnerships, industry-leading practices putting Woodbine ahead of the curve
---
USA Today: Wise Dan working towards 2015 return
---
Racing history: Exploring the lost racecourses of New York City
---
Old New York still part of Aqueduct experience
---
Wagering comes to Gulfstream mall
---
Miller: A tour of Gulfstream
---
NY Times: No longer fearful, a trainer presides over an empire... Ron Burke's journey to become harness racing's leading trainer
---
After Charles Town near-tragedy, fingers point
---
Technology: iStable aiming to unite and inform equine caregivers
---
How a racing 'jingle' became a famous Christmas carol
---
Racing history: Fair Play - Colin's formidable foe
---
White: "I now see [California Chrome] as an even stronger favorite to be elected 2014 Horse of the Year than I originally thought."
---
Nadeau: "Before circling California Chrome's [HOL Derby] win and putting a few stars by it, maybe take it with a grain of salt."
---
Veitch: HOTY among field of six
---
Latest Vegas Derby future odds
---
First-hand account of visit to the Japan Cup - "one of the most-watched and best-attended sporting events in the world."
---
Free general admission at Oaklawn
---
Wise Dan recovering well as season ends
---
Angst: Ranking the year's top races
---
Pricci: Gulfstream brand has never been stronger
---
Georgia lawmaker bets that horse racing will be on the ballot
---
International stars registered for Dubai World Cup Carnival... 240 horses entered for 11-week extravaganza that culminates with 20th Dubai World Cup
---
Australia overhauls its track condition ratings lexicon... "The younger demographic believes the language to be more relevant and easily understood."
---
Jim Mulvihill elected Turf Publicists President
---
Finley contests outcome of election in NY horsemen's group
---
Sulky side: JK She'salady should be clear-cut Horse of the Year winner
---
Finger Lakes appears free of strangles
---
DRF/Gisser: Random year-end thoughts on the sulky side
---
Ownership syndicates: Why they can be a double-edged sword
---
Woodbine track announcer Loiselle retiring in May
---
Hollywood Reporter: 'Luck' horse deaths lawsuit settled... Whistleblower reaches settlement with American Humane Assoc
---
Jerardi: Penn Mile makes the grade
---
West Virginia commission approves Charles Town dates
---
NTRA partners on broad insurance program
---
RMTC cites progress in medication reform plan
---
Durkin, others receive honors at Symposium
---
Dubai: Leading universities support Jebel Ali Racecourse... Institutes bid to attract younger generation to horse racing with sponsorship
---
Charles Town, horsemen agree to trim dates
---
Julie Krone becomes board member for ACTT Naturally, a t-bred re-training organization in upstate NY... Krone, "What this style of horsemanship does to you - if you're really committed to it - it's a total lifestyle change."
---
Hammonds: Breeders looking forward to 2015
---
Ky Derby: Early look at three possible contenders
---
Jock Watch: Alex Solis one win from 5,000 for career
---
Hancock receives AAEP's George Stubbs Award
---
VIDEO: S African racing program discusses racehorse bleeding - epistaxis and EIPH - and the rules governing it -- or not [at 29:30]
---
Hayward: Good news from American racing this fall
---
Gulfstream: Opening-day handle up more than 10 percent over last year
---
Graded Stakes Committee announces 2015 grades
---
Keeneland moves Blue Grass Stakes date, raises purse to $1 million
---
Horse Racing Ireland announces 2014 awards... Sole Power HOTY
---
PJ Campo appointed Gulfstream Park's general manager
---
Ky: Horse group now opposes casinos
---
Fort Worth Star-Telegram: Can Texas horse racing be a winner again?
---
Instant racing saved Arkansas horse track: Is Texas next?
---
Jamaica: "It makes absolutely no sense keeping local racing on life support because the end is inevitable."
---
Can horse racing survive in Delaware?
---
Three New York trainers have medication cases dismissed
---
Ireland: Racing authorities to 'get tough' on drugs scourge
---
DeRosa: What Did You Win? is more important than Who Did You Beat?
---
Turf technology: Hong Kong using grow light to benefit turf course
---
Sat results: Maryland star Eighttofasttocatch wins Jennings at LRL in career finale
---
Remembering the career of Eighttofasttocatch and his late owner Arnold Heft
---
Changes in store for Sunshine Millions
---
Jason Beem hired as Louisiana Downs announcer
---
At Fasig-Tipton Mixed, it's in with the new
---
Gulfstream simulcast in doubt as rights stalemate continues
---
Woodbine meet leaders/final: Oxley, Casse, Husbands
---
New York horseman Chad Brown enjoying career year
---
Weekend preview: Raiders face strong home challenge in Hong Kong Internationals
---
Super Cirrus Des Aigles bids to finally get it right in Hong Kong
---
Sat results: Catholic Cowboy upsets $200K Claiming Crown Jewel for Zito at GP
---
Sun results/international: Hokko Tarumae captures G1 Champions Cup in Japan ... Imperative a trouble 15th
---
Wed preview: International Jockeys' Championship at Happy Valley in Hong Kong
---
Jock Watch: Rising star Irad Ortiz in Hong Kong this week for international jocks competition
---
DEC 26 preview: $18K P6 carryover
---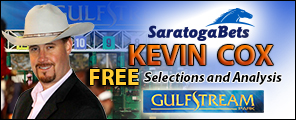 ---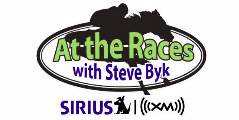 ---
Jamie Spencer out of 'retirement' with a winner
---
MISCELLANEOUS INDEX:
Where we put things that don't fit into any of the other index categories
---
Track visit/reviews
---
THE FANS SPEAK:
Where we occasionally search the web to explore various discussions and topics
---
OPINION:
equidaily.com's occasional thoughts on various topics regarding the horse racing game

---
equidaily.com's Coast-to-coast
---
Saratoga's Best Bets
---
Click here to e-mail any questions, comments, or suggestions to equidaily.com
---
AQUEDUCT, Jamaica, NY
ARAPAHOE PARK, Aurora, CO
ARLINGTON PARK, Arlington Heights, IL
ASSINIBOIA DOWNS, Winnipeg, Manitoba
BELMONT, Elmont, NY
BEULAH PARK, Grove City, OH
CALDER, Miami, FL
CALIFORNIA FAIRS, CA
CANTERBURY PARK, Shakopee, MN
CHARLES TOWN, Charles Town, WV
CHURCHILL DOWNS, Louisville, KY
COLONIAL DOWNS, New Kent, VA
DELAWARE PARK, Wilmington, DE
DEL MAR, Del Mar, CA
DELTA DOWNS, Vinton, LA
DOWNS AT ALBUQUERQUE, Albuquerque, NM
ELLIS PARK, Henderson, KY
EMERALD DOWNS, Auburn, WA
EVANGELINE DOWNS, Opelousas, LA
FAIR GROUNDS, New Orleans, LA
FAIR MEADOWS, Tulsa, OK
FAIRMOUNT PARK, Collinsville, IL
FAIRPLEX, Pomona, CA
FINGER LAKES, Farmington, NY
FORT ERIE, Fort Erie, Ontario
GOLDEN GATE, Albany, CA
GREAT LAKES DOWNS, Muskegon, MI
GULFSTREAM PARK, Hallandale, FL
HASTINGS PARK, Vancouver, BC
HIALEAH PARK, Hialeah, FL
HAWTHORNE RACE COURSE, Cicero, IL
HOLLYWOOD PARK, Inglewood, CA
HOOSIER PARK, Anderson, IN
INDIANA DOWNS, Shelbyville, IN
KEENELAND, Lexington, KY
KENTUCKY DOWNS, Franklin, KY
LAUREL PARK, Laurel, MD
LONE STAR PARK, Grand Prairie, TX
LOUISIANA DOWNS, Bossier City, LA
Los Alamitos, Los Alamitos, CA
MARQUIS DOWNS, Saskatoon, Saskatchewan
MEADOWLANDS, E Rutherford, NJ
MONMOUTH PARK, Oceanport, NJ
MOUNTAINEER, Chester, WV
NORTHLANDS PARK, Edmonton, Alberta
OAKLAWN PARK, Hot Springs, AR
PENN NATIONAL, Grantville, PA
PARX, Bensalem, PA
PIMLICO, Baltimore, MD
PINNACLE RACE COURSE, New Boston, MI
PORTLAND MEADOWS, Portland, OR
PRAIRIE MEADOWS, Des Moines, IA
PRESQUE ISLE DOWNS, Erie, PA
REMINGTON PARK, Oklahoma City, OK
RETAMA PARK, San Antonio, TX
RIVER DOWNS, Cincinnati, OH
ROCKINGHAM PARK, Salem, NH
RUIDOSO DOWNS, Ruidoso Downs, NM
SAM HOUSTON, Houston, TX
SANTA ANITA, Arcadia, CA
SARATOGA, Saratoga Springs, NY
STAMPEDE PARK, Calgary, Alberta
SUFFOLK DOWNS, Boston, MA
SUNLAND PARK, Sunland Park, NM
SUNRAY PARK, Farmington, NM
TAMPA BAY DOWNS, Tampa, FL
THISTLEDOWN, Cleveland, OH
TURF PARADISE, Phoenix, AZ
TURFWAY PARK, Florence, KY
WILL ROGERS DOWNS, Claremore, Oklahoma
WOODBINE, Rexdale, Ontario
WOODLANDS, Kansas City, KS
YAVAPAI DOWNS, Prescott Valley, AZ
ZIA PARK, Hobbs, NM

---


Note: Pages on this site are labelled with the equidaily.com logo. Some links lead to pages at other sites. equidaily.com is responsible only for the pages on this site. equidaily.com assumes no responsibility for errors or omissions. Always check with official sources to verify info.

---
Copyright 2014 equidaily.com

---