Sun preview: $115K P6 carryover
Fri preview: $42K P6 carryover
Sat results: Red Carpet takes G3 $100K Red Carpet Hcp

---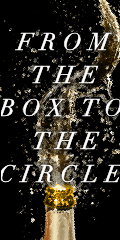 ---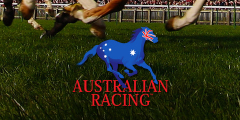 ---
Sat results: Elite Belle wins G1 Railway at Ascot
---
Current forecasts for N American tracks
---
Racetrack abbreviation codes
---
[AUS] FOXSPORTS.AU
[AUS] RACING AND SPORTS
[AUS] SMH.COM.AU
[AUS/NZ] THOROUGHBRED NEWS
[AUS] VIRTUAL FORM GUIDE
[ASIA] S CHINA MORNING POST
BALTIMORE SUN
BLOOD HORSE
CBS.SPORTSLINE
CHICAGO SUN-TIMES
DAILY RACING FORM
ESPN
FOX SPORTS
FRANCE GALOP
[JAPAN] HORSERACING IN JAPAN
KENTUCKY.COM
LA TIMES
LOUISVILLE COURIER JOURNAL
MIAMI HERALD
MSNBC
NY DAILY NEWS
NY POST
NY TIMES
THE RACING BIZ [Mid-Atlantic region]
SEATTLE TIMES
SIGNONSANDIEGO.COM
SOUTH AFRICAN HORSERACING
THISISHORSERACING.COM
ThoroughbredRacing.com
TIMES PICAYUNE
[U.K.] BBC
[U.K.] GUARDIAN
[U.K.] RACING POST
[U.K.] SPORTINGLIFE.COM
[U.K.] TELEGRAPH
[U.K.] TIMES
USA TODAY
WASHINGTON POST

Churchill cancels again Thurs
---
Has thoroughbred racing in New England finally reached the finish line?
---
Ehalt: HOTY to be decided at Del Mar - in November? "It's been that kind of a year."
---
California Chrome works at Los Al on Mon
---
Kentucky Derby 2015: Updated Vegas future odds
---
Sulky side: 2YO filly tops weekly Hambletonian Society/Breeders Crown poll
---
Jumps: National Steeplechase 2014 leaderboard
---
Del Mar: Pick six carryovers swell business
---
Gulfstream hires clocker for Palm Beach Downs
---
Saratoga: Training track season comes to a close
---
Leandro Mora, Dennis O'Neill a winning team
---
Chart callers: Eyes and ears of the betting public
---
Australia: Racing Victoria looking at expanding night racing
---
Ben's Cat, La Verdad, Palace among noms for Nov 26 Fabulous Strike Hcp at Penn Nat
---
Innovation: Euro betting numbers strong for Yonkers morning post time experiment
---
Trainer Watch: Michelle Lovell making her mark at Churchill Downs
---
First-ever jockey health insurance plan to be administered by NYRA
---
World Super Jockeys Series: Lineup announced for Nov 29-20 event
---
Arc and BC runner-up Flintshire confirmed for Hong Kong Vase
---
Jicha: State is never going to relinquish NYRA... "No way New York politicians are ever going to relinquish control of such a rich vein of patronage and taxes."
---
We need to prevent further jockey deaths in horse racing
---
DRF's Bernier wins Aqueduct Betting Challenge
---
EASY GAME! Brit novice bettor hits all seven winners on first trip to racetrack... "I had no idea winning every race was so rare. I have never bet before on anything and I might never again."
---
The owner and stallion who have taken French racing by storm
---
Record number of Claiming Crown noms
---
North Dakota Horse Park will race for three weekends in 2015
---
Churchill cancels Wed card as frigid temps hamper track maintenance
---
>>> International star jock Ryan Moore, "It would probably be said that I could spend a bit more time in the media promoting the sport but I can only focus on my sort of area, which is being as good as I can, really. It's pretty selfish, probably, but that's probably the way you have to be in racing and in most sport."
>>> AUDIO: BBC profile and interview with jockey Ryan Moore [starts at 3:00]
---
Horseplayernow online magazine: November edition available now
---
Ky Derby Future Pool dates set... Openers kicks of on Nov 28
---
NYRA Board meeting recap
>>> NYRA: No immediate plans for Aqueduct
>>> NYRA plan won't recommend changes at Aqueduct
>>> Lawmaker expresses concerns over NYRA plan to 're-privatize'

---
>>> VIDEO: Saturday's ceremony at Churchill honoring Rosie Napravnik
>>> Napravnik's future in the sport is the great unknown
>>> Trainer Joe Sharp proving to be ideal partner for Napravnik
---
>>> Tom Durkin honored with Big Sport of Turfdom award
---
>>> LoPresti bullish on Wise Dan's 2015 return
---
>>> Palace Malice declared 'completely sound'
---
>>> Baffert confirms World Cup option for Bayern
---
>>> Latest World's Best Racehorse Rankings... Bayern, tied at #6, is top US list-maker
---
>>> Latest Vegas Derby future odds
---
>>> Jumps: Divine Fortune wins G1 Colonial Cup at Camden on Sat
---
>>> Churchill Downs acquires PC/mobile "casual games" company
---
>>> Why the Churchill Downs is sprinting into the games business with a huge $885mil buy of Big Fish
---
>>> Innovation: Yonkers to experiment with 11am start on Sundays to attract European bettors
---
>>> Del Mar winning parlay: NFL, horse racing
---
>>> Sulky side: Dave Palone becomes world's winningest harness racing driver
---
>>> DeRosa: Can California Chrome handle turf?
---
>>> Finley: BC Classic losing championship mojo
---
>>> Bloodhorse guest commentary/Maggi Moss: When regulation runs amok
---
>>> Equine Drug Research Council bickers over uniform drug rules
---
>>> Have rule changes led to real changes in NY corticosteroid practices?
---
>>> Cobalt use may spur horse bleeding
---
>>> Gulfstream veterinarians to administer raceday Lasix
---
Vibrant' Keeneland sale ends with gains
---
>>> NYRA officials meet with Aqueduct customers
---
>>> The other life of Sheikh Mohammed's right-hand man... How John Ferguson combines his role at Darley with training a string of successful jump racers
---
>>> Powell: Whales, rebates and takeout
---
>>> Delaware racinos NFL betting business is booming
---
>>> Fair Grounds mixes dancers, drinks and ponies for Starlight Racing events
---
>>> Lester Piggott says riding techniques have improved for the better
---
>>> Charities join forces in project to rehome British thoroughbreds
---
>>> Why French and German horses are consistently undervalued on the international market
---
>>> Illinois lawmaker pushes Instant Racing macinhes
---
>>> Muckleshoot Tribe buys Emerald Downs track
---
>>> Del Mar magic continues for Bob Hess, Jr
---
>>> Gulfstream finds temporary fix to Palm Beach workouts flap
---
>>> Keeneland trees cut not tied to Breeders' Cup
---
>>> Pro-active stews: Trainer asked to explain after 2014 Grand National winner bombs in seasonal debut
---
>>> ThistleDown Racino entry box jammed as end of season looms
---
>>> Jock Watch: Alex Cintron will miss six to eight weeks with broken jaw
---
>>> Jock Watch: Mike Luzzi undergoes more surgery
---
>>> Jock Watch: Junior Alvarado injured, will miss two to four weeks
---
>>> Haskin: You want disrespect? I give you Gate Dancer
---
>>> Bloodhorse/longform: Alydar's final hours
---
>>> Scott: Bargain horses making mark in 2014
---
>>> Veitch: Final thoughts on some BC performances
---
>>> Sat results: Zee Bros upsets $350K De Francis Memorial Dash at Laurel Park
---
>>> Sat results: Laurel Park stakes recaps
---
NYRA Board to discuss future of franchise at Wed meeting
---
NJ: Unwillingness of the state's horse racing and casino industries could lead to the downfall of both
---
Horse racing in Oklahoma battles stiff competition for gaming dollars
---
Texas fight over slot-machine like Instant Racing devices far from over
---
Fair Grounds continues to make mandated improvements prior to upcoming Thoroughbred meet
---
Ohio: Horses arrive at Austintown racino... Set for upcoming opener
---
Ohio: Thistledown season coming to a close while racing shifts to Mahoning Valley Race Course
---
Self-described 'newbie' visits Delta Downs for opening day: "We weren't big winners that night, but it didn't matter. Win or lose, horse racing is fun and entertaining."
---
Sulky side: Breeders Crown draws 156 trotters, pacers for harness championships
---
Oz: Flemington's Queen Elizabeth Stakes - Extracting a future Cup winner
---
Q&A with jockey Emma-Jayne Wilson, "I was a fan way before I started as a jockey. And I'm still a fan to this day'"
---
Maryland Jockey Club slated to hold 149 days of live racing in 2015
---
Haskin: Bayern's feats shouldn't be overlooked
---
Haskin: My take on the BC stewards' decision
---
Jockeys' Guild assembly set for January
---
Bloodhorse comment: The ongoing New York Thoroughbred Horsemen's Association election has become a de facto national referendum on what owners and trainers expect from their representative associations.
---
VIDEO: Latest edition of Bloodhorse's 'Lenny's Place'
---
West: Cup completely empty... Did a lack of stars and a speed bias at Santa Anita ruin the 2014 Breeders' Cup?
---
White: "When [Bayern] was not disqualified, I was surprised. But I also can understand why the stewards did not disqualify Bayern."
---
Powell: Some random thoughts on horse racing events of Breeders' Cup week
---
Plonk: Lessons from BC red-boarding
---
Eng: "I could understand a non-call if the Breeders' Cup races were conducted like the Kentucky Derby..."
---
Toronto Sun: Plenty to debate about Bayern - including his horse-of-the-year credentials
---
Jennie Rees, Jim Murray named to National Museum of Racing and Hall of Fame's Joe Hirsch Media Roll of Honor
---
Rees, "It's the biggest honor of my writing career."
---
Del Mar: Hollywood feel shines as 'Crosby Season' breaks from gate... 11,513 attend opener
---
The transformation of BC Turf winner Main Sequence: Why his English trainer decided to let him go
---
Main Sequence all the talk at Fair Hill
---
Australian columnist: Horse racing critics should get off their high horses
---
Profile: SoCal jock's agent Scotty McClellan
---
Philip Blacker, jockey turned artist, launches exhibition inspired by the 'original' warhorse, Warrior
---
Success of Lonhro progeny may augur future of Australia-US reverse shuttle
---
Melbourne spring carnival 2014: Some memories will linger, some hopefully won't
---
For quiet Alfredo Velazquez, Private Zone a different type of horse
---
Massachusetts: Voters reject casino repeal, expanded gambling will stand
---
Battle for the presidency of the New York Thoroughbred Horsemen's Assoc (NYTHA) continues to grow more stranger and more contentious - both in the Empire State and among mid-Atlantic horsemen
---
Conference hears that damaging jockey weight-loss techniques still alive
---
Los Alamitos cancels Champion of Champions
---
Portland Meadows revamps schedule: Will run Tuesdays instead of Wednesdays starting next week
---
Itsmyluckyday set for Cigar Mile as final start
---
British racing has 'real bias' to male jockeys
---
Keeneland November Sale continues to show strength
---
At Woodbine Racetrack, integrity at the core of stewards' work... Fame and fortune are on the line as officials deliberate whether fouls may have altered the outcome of a race
---
Jockey Jon Court back strong from Derby Day spill
---
Jockey Alan Garcia heading to Saudi Arabia
---
Jock Watch: Kieren Fallon enjoying his time at Del Mar
---
Reuters: US jockey Rosie Napravnik leaves the Sport of Kings on top
---
Turkish jockey star debuts at Churchill Downs
---
Jock Watch/International: Jamie Spencer could bring the curtain down on his riding career in Hong Kong next month
---
Godolphin sign James Doyle and William Buick
---
Emerging Far Eastern buyers make a big mark in strong business at US sales
---
Breeding in aftermath of the 2014 Breeders' Cup
---
Photo: Chad Brown leaves BC winner's blanket of flowers on mentor Bobby Frankel's grave
---
Swag alert! Breeder's Cup Gift Lounge
---
HA! Photo: Traffic is terrible this morning
Sun preview: $27K P6 carryover
Sat results: Vicki's Dancer, Readthebyline win NYSS stakes

---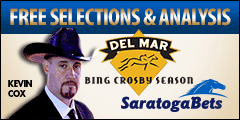 ---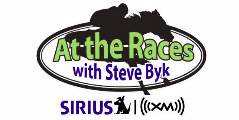 ---
Shamed Cheltenham Festival winning trainer Philip Fenton has been banned from the sport for three years by the Irish Turf Club
---
MISCELLANEOUS INDEX:
Where we put things that don't fit into any of the other index categories
---
Track visit/reviews
---
THE FANS SPEAK:
Where we occasionally search the web to explore various discussions and topics
---
OPINION:
equidaily.com's occasional thoughts on various topics regarding the horse racing game

---
equidaily.com's Coast-to-coast
---
Saratoga's Best Bets
---
Click here to e-mail any questions, comments, or suggestions to equidaily.com
---
AQUEDUCT, Jamaica, NY
ARAPAHOE PARK, Aurora, CO
ARLINGTON PARK, Arlington Heights, IL
ASSINIBOIA DOWNS, Winnipeg, Manitoba
BELMONT, Elmont, NY
BEULAH PARK, Grove City, OH
CALDER, Miami, FL
CALIFORNIA FAIRS, CA
CANTERBURY PARK, Shakopee, MN
CHARLES TOWN, Charles Town, WV
CHURCHILL DOWNS, Louisville, KY
COLONIAL DOWNS, New Kent, VA
DELAWARE PARK, Wilmington, DE
DEL MAR, Del Mar, CA
DELTA DOWNS, Vinton, LA
DOWNS AT ALBUQUERQUE, Albuquerque, NM
ELLIS PARK, Henderson, KY
EMERALD DOWNS, Auburn, WA
EVANGELINE DOWNS, Opelousas, LA
FAIR GROUNDS, New Orleans, LA
FAIR MEADOWS, Tulsa, OK
FAIRMOUNT PARK, Collinsville, IL
FAIRPLEX, Pomona, CA
FINGER LAKES, Farmington, NY
FORT ERIE, Fort Erie, Ontario
GOLDEN GATE, Albany, CA
GREAT LAKES DOWNS, Muskegon, MI
GULFSTREAM PARK, Hallandale, FL
HASTINGS PARK, Vancouver, BC
HIALEAH PARK, Hialeah, FL
HAWTHORNE RACE COURSE, Cicero, IL
HOLLYWOOD PARK, Inglewood, CA
HOOSIER PARK, Anderson, IN
INDIANA DOWNS, Shelbyville, IN
KEENELAND, Lexington, KY
KENTUCKY DOWNS, Franklin, KY
LAUREL PARK, Laurel, MD
LONE STAR PARK, Grand Prairie, TX
LOUISIANA DOWNS, Bossier City, LA
Los Alamitos, Los Alamitos, CA
MARQUIS DOWNS, Saskatoon, Saskatchewan
MEADOWLANDS, E Rutherford, NJ
MONMOUTH PARK, Oceanport, NJ
MOUNTAINEER, Chester, WV
NORTHLANDS PARK, Edmonton, Alberta
OAKLAWN PARK, Hot Springs, AR
PENN NATIONAL, Grantville, PA
PARX, Bensalem, PA
PIMLICO, Baltimore, MD
PINNACLE RACE COURSE, New Boston, MI
PORTLAND MEADOWS, Portland, OR
PRAIRIE MEADOWS, Des Moines, IA
PRESQUE ISLE DOWNS, Erie, PA
REMINGTON PARK, Oklahoma City, OK
RETAMA PARK, San Antonio, TX
RIVER DOWNS, Cincinnati, OH
ROCKINGHAM PARK, Salem, NH
RUIDOSO DOWNS, Ruidoso Downs, NM
SAM HOUSTON, Houston, TX
SANTA ANITA, Arcadia, CA
SARATOGA, Saratoga Springs, NY
STAMPEDE PARK, Calgary, Alberta
SUFFOLK DOWNS, Boston, MA
SUNLAND PARK, Sunland Park, NM
SUNRAY PARK, Farmington, NM
TAMPA BAY DOWNS, Tampa, FL
THISTLEDOWN, Cleveland, OH
TURF PARADISE, Phoenix, AZ
TURFWAY PARK, Florence, KY
WILL ROGERS DOWNS, Claremore, Oklahoma
WOODBINE, Rexdale, Ontario
WOODLANDS, Kansas City, KS
YAVAPAI DOWNS, Prescott Valley, AZ
ZIA PARK, Hobbs, NM

---


Note: Pages on this site are labelled with the equidaily.com logo. Some links lead to pages at other sites. equidaily.com is responsible only for the pages on this site. equidaily.com assumes no responsibility for errors or omissions. Always check with official sources to verify info.

---
Copyright 2014 equidaily.com

---