Horse racing headlines from across the country and around the world
---
Sunday Morning Front Page Montage
A sampling of front pages from across the country on Sunday, June 8, 2008 -- the day after the Belmont Stakes
---
www.equidaily.com
---
Three weeks ago we displayed front page coverage of the Preakness from newspapers across the country. Below is an even more extensive list of newspapers that featured the Belmont Stakes result on their front page this past Sunday.

And again, as we noted with the Preakness coverage, it's hard to imagine that an anachronism of a dying sport could simultaneously hit the front pages of the New York Times, Los Angeles Times, Boston Globe, Chicago Tribune, San Franciso Chronicle and other newspapers from Hawaii to Maine, and Texas to Wisconsin.

Below is a sampling of some the front pages of US newspapers from this past Sunday.
---

Birmingham News/Alabama
---
---

Press Register/Alabama
---
---

Arkansas Democrat Gazette
---
---

Los Angeles Daily News
---
---
San Diego Union-Tribune
---
---

San Francisco Chronicle
---
---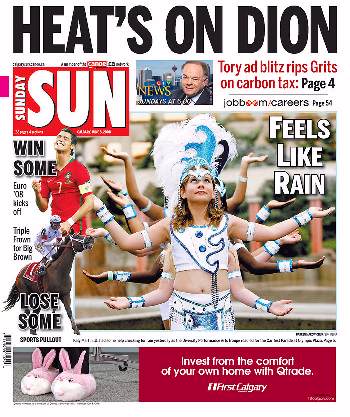 Sunday Sun/Calgary, Canada
---
---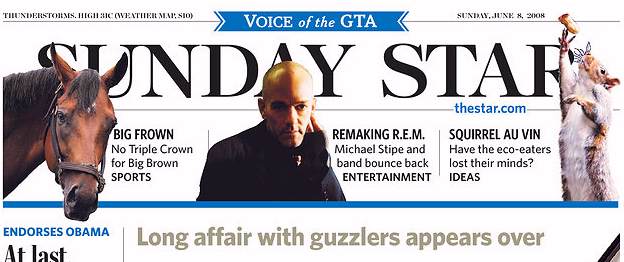 Sunday Star/Toronto
---
---
Sunday Denver Post
---
---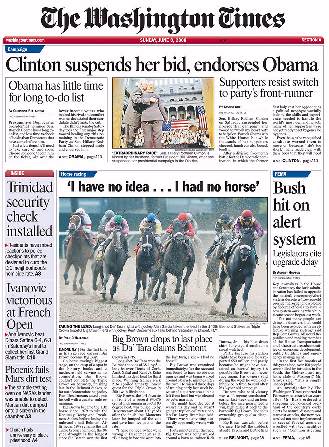 Washington [DC] Times
---
---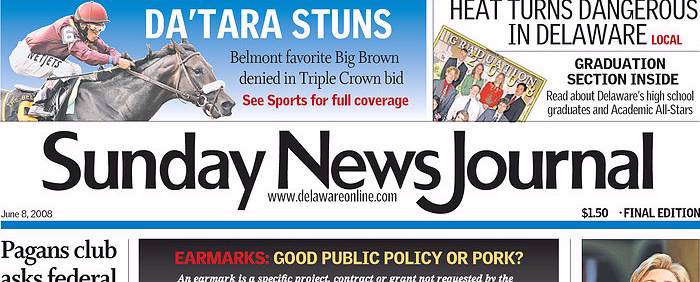 Sunday News Journal/Delaware
---
---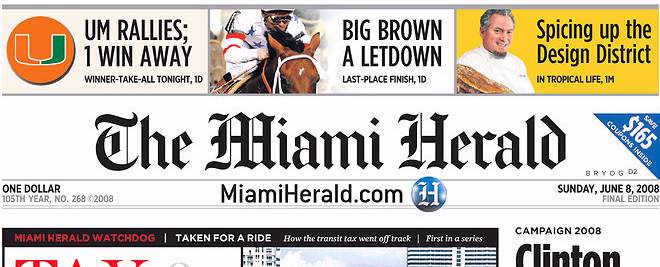 Miami Herald
---
---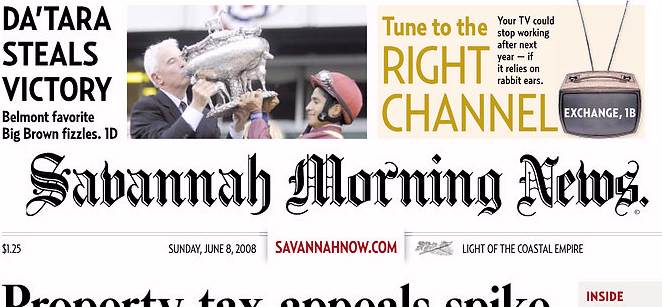 Savannah Morning News/Georgia
---
---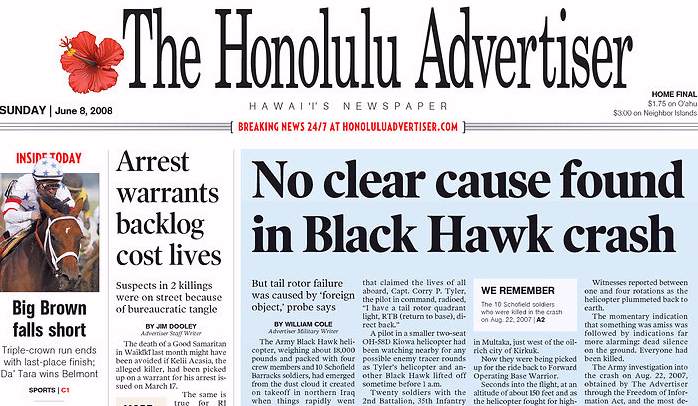 Honolulu Advertiser
---
---

Sioux City Journal/Iowa
---
---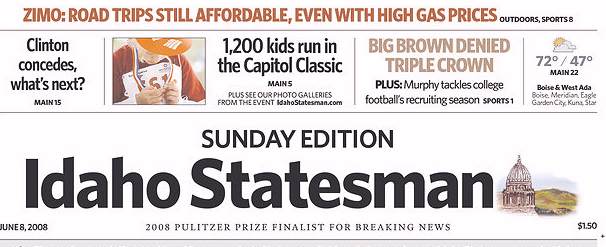 Idaho Statesman
---
---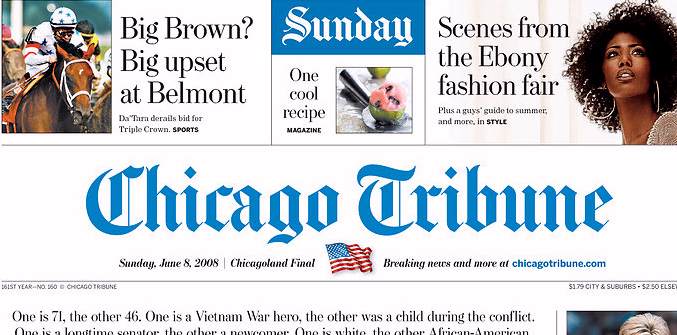 Chicago Tribune
---
---

Lawrence Journal-World/Kansas
---
---
Louisville Courier-Journal/Kentucky
---
---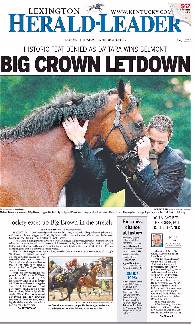 Lexington Herald-Leader/Kentucky
---
---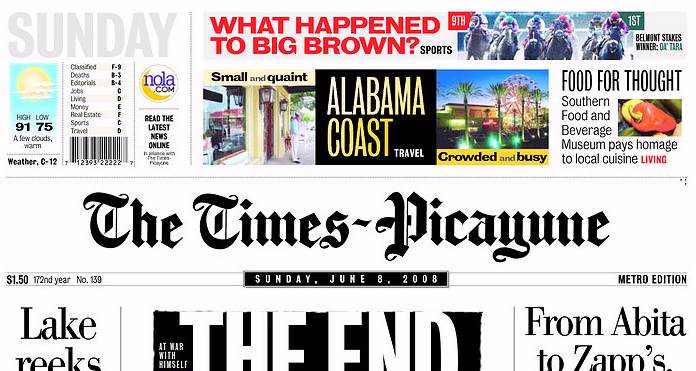 Times-Picayune/Louisiana
---
---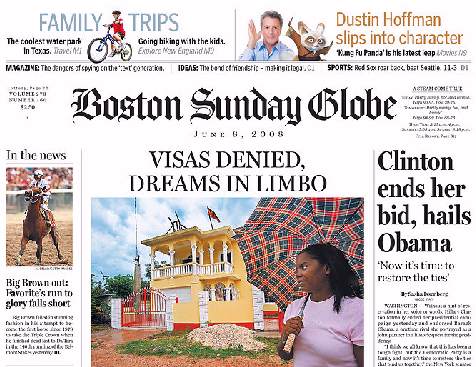 Boston Globe
---
---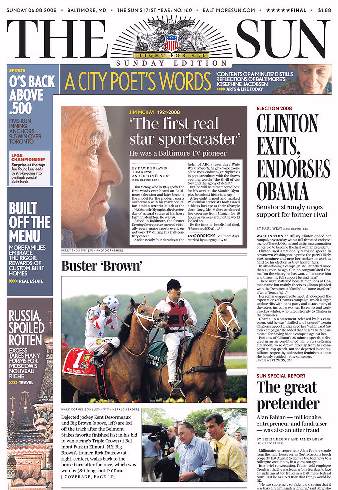 Baltimore Sun
---
---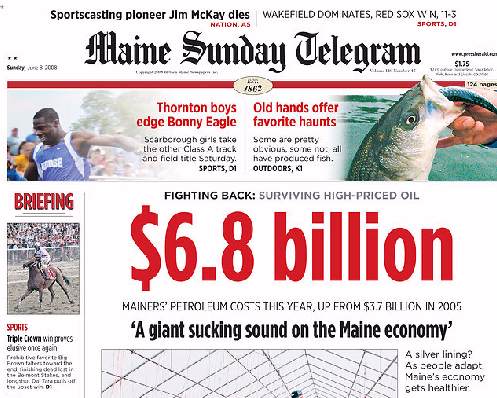 Maine Sunday Telegram
---
---

Duluth News Tribune/Minnesota
---
---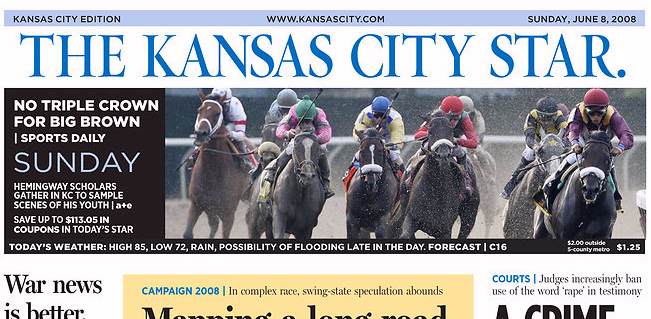 Kansas City Star/Missouri
---
---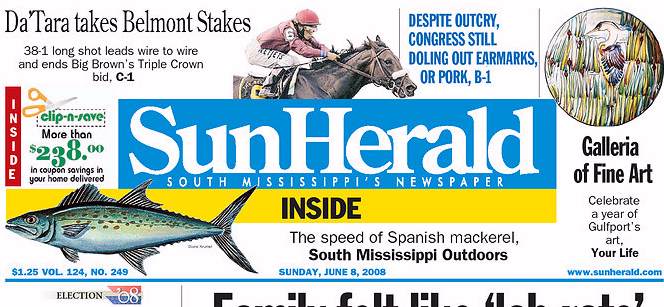 Sun Herald/Mississippi
---
---

Great Falls Tribune/Montana
---
---

Fayetteville Observer/North Carolina
---
---

The Forum/North Dakota
---
---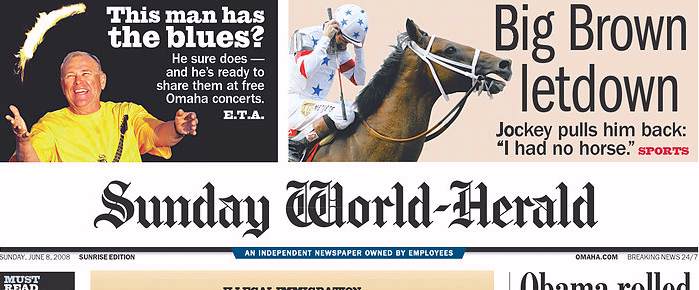 Sunday World-Herald/Nebraska
---
---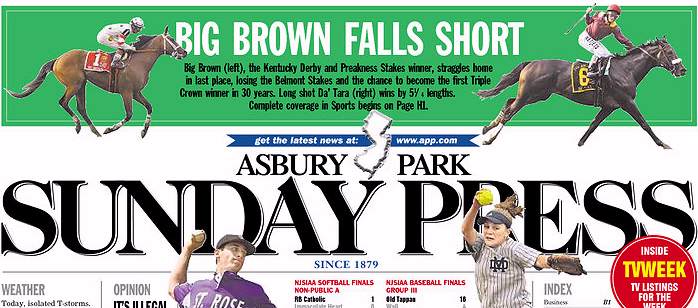 Ashbury Park Press/New Jersey
---
---

Sunday Journal/New Mexico
---
---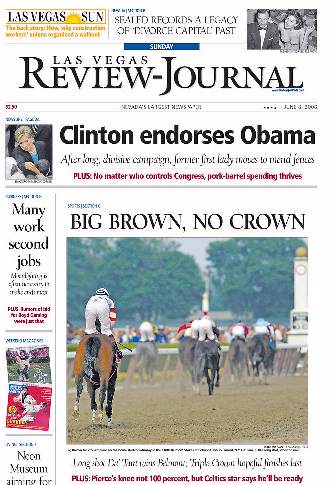 Las Vegas Review-Journal
---
---


NY Daily News [left], NY Post
---
---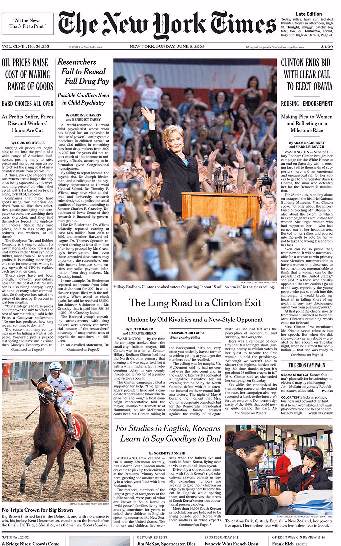 New York Times
---
---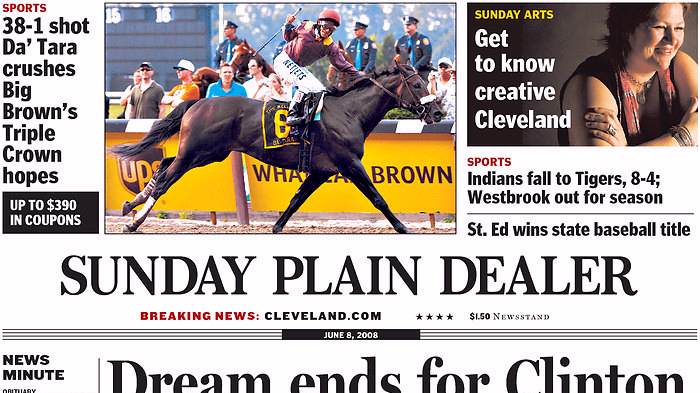 Sunday Plain Dealer/Ohio
---
---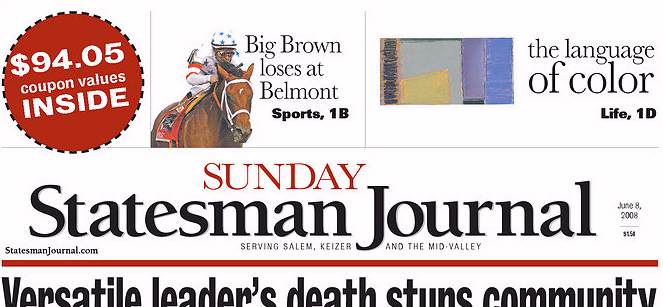 Statesman Journal/Oregon
---
---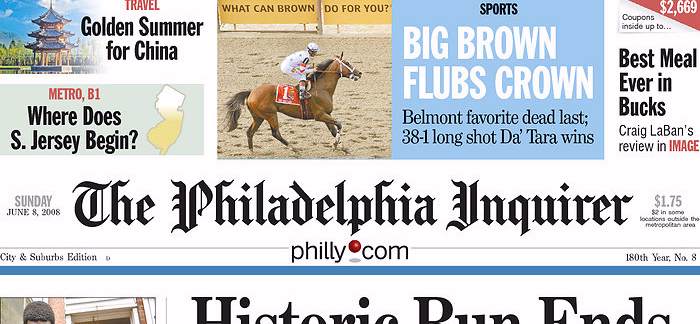 Philadelphia Inquirer
---
---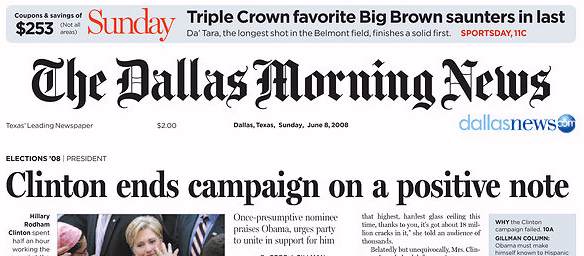 Dallas Morning News
---
---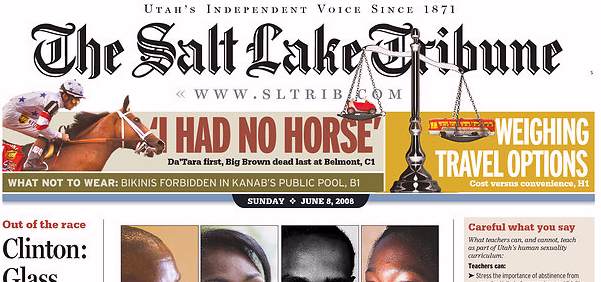 Salt Lake Tribune
---
---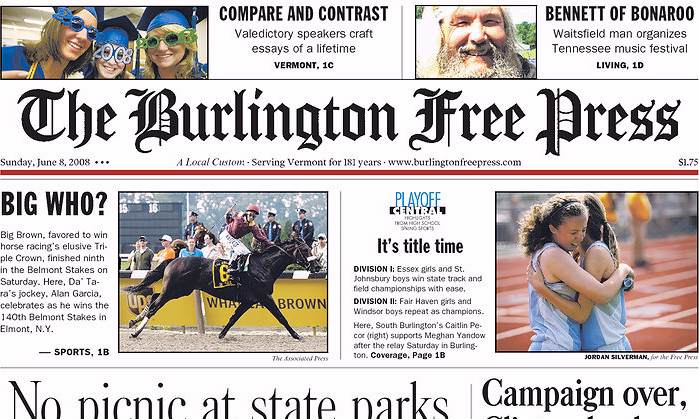 Burlington Free Press/Vermont
---
---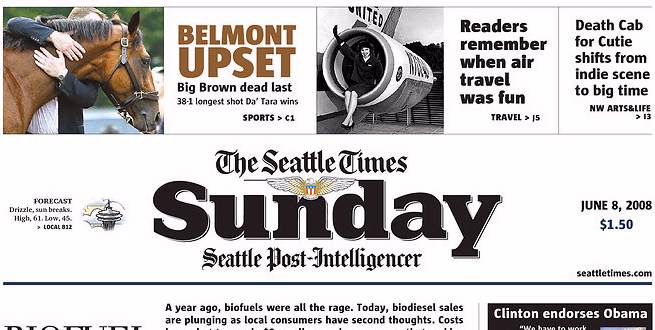 Seattle Times/Washington
---
---

Green Bay Press-Gazette/Wisconsin
---
equidaily.com
| | |
| --- | --- |
| | Note: Pages on this site are labelled with the equidaily.com logo. Some links are for information only and lead to pages at other sites. equidaily.com is responsible only for the pages on this site. equidaily.com assumes no responsibility for errors or omissions. Always check with official sources to verify info. |
E-mail any questions, comments, or suggestions:

Copyright 2008 Equidaily.com
---