Horse racing headlines from across the country and around the world
---
Sunday Morning Front Page Montage
A sampling of front pages from across the country on Sunday, May 6, 2007 -- the day after the Kentucky Derby
---
www.equidaily.com
---
For racing fans it's not necessarily the most important race of the year -- or even the best, but clearly the Kentucky Derby is the race that grabs the most attention.

It's certainly no surprise that the Louisville Courier-Journal provides wall-to-wall coverage of the Derby, heck the race is in their backyard.

But it is notable when a horse race makes the front page in New York, Washington, Los Angeles and Atlanta.

Not to mention Arkansas, Alaska, and Montana!

Below is just a sampling of front pages from across the country that came off the presses this past Sunday morning, the day after the Kentucky Derby.

Each features a solid nod to "the most exciting two minutes in sports" -- many in the coveted "above the fold" position.

---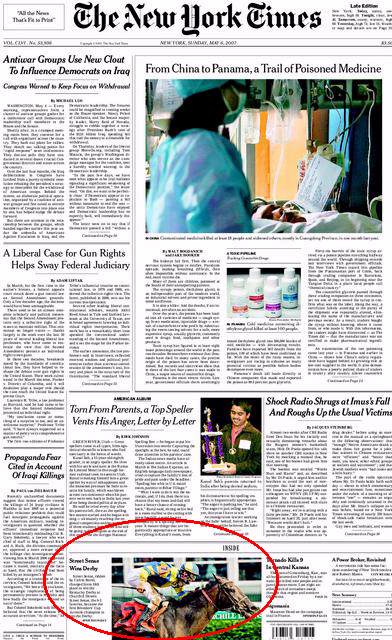 New York Times
---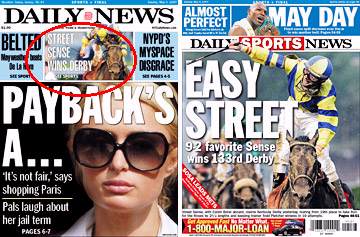 New York Daily News
---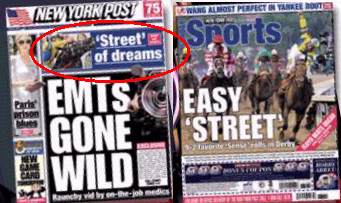 New York Post
---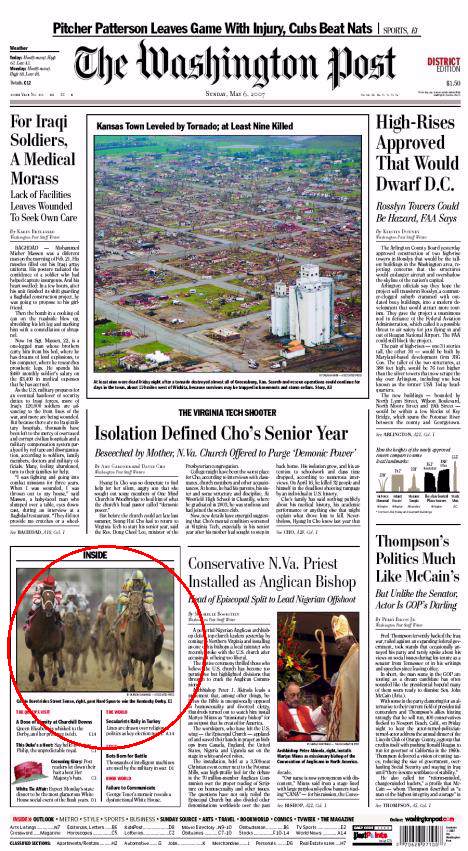 Washington Post
---
Los Angeles Times
---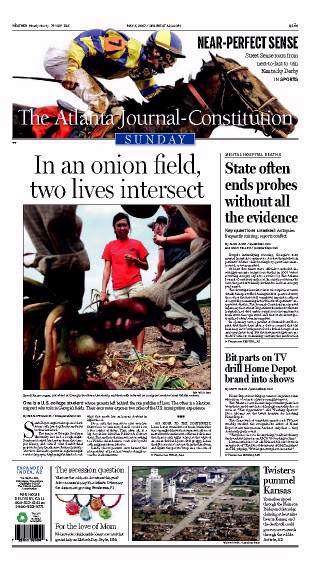 Atlanta Journal Constitution
---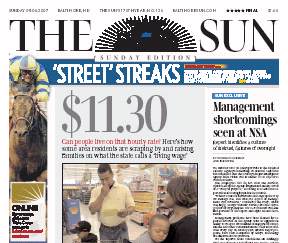 Baltimore Sun
---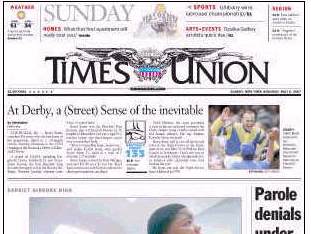 Times-Union [Albany, NY]
---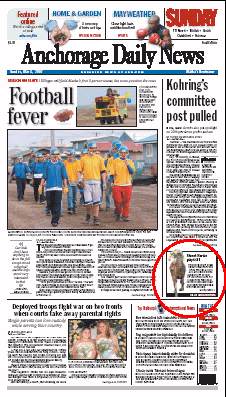 Anchorage [Alaska] Daily News
---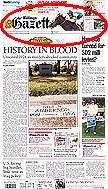 Billings [Montana] Gazette
---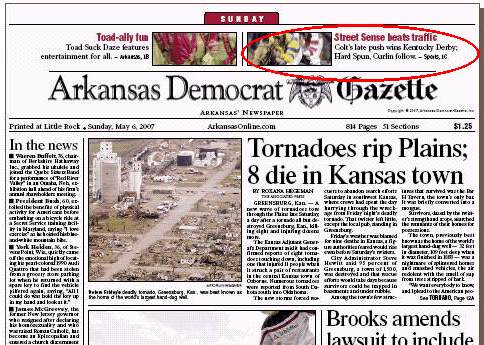 Arkansas Democrat Gazette
---
equidaily.com
| | |
| --- | --- |
| | Note: Pages on this site are labelled with the equidaily.com logo. Some links are for information only and lead to pages at other sites. equidaily.com is responsible only for the pages on this site. equidaily.com assumes no responsibility for errors or omissions. Always check with official sources to verify info. |
E-mail any questions, comments, or suggestions:

Copyright 2007 Equidaily.com
---