Santa Anita news/notes
---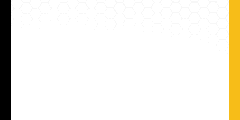 ---
>>> Betting the $15mil Everest Stakes at Randwick Oct 17
---
Current forecasts for N American tracks
---
Racetrack abbreviation codes
---
[AUS] FOXSPORTS.AU
[AUS] RACING AND SPORTS
[AUS] SMH.COM.AU
[AUS/NZ] THOROUGHBRED NEWS
[AUS] VIRTUAL FORM GUIDE
[ASIA] S CHINA MORNING POST
AMERICA'S BEST RACING
BALTIMORE SUN
BLOOD HORSE
BRISNET.COM NEWS
CBS.SPORTSLINE
CHICAGO SUN-TIMES
DAILY RACING FORM
ESPN
FOX SPORTS
FRANCE GALOP
[JAPAN] HORSERACING IN JAPAN
HorseRaceInsider.com
KENTUCKY.COM
LA TIMES
LOUISVILLE COURIER JOURNAL
MIAMI HERALD
MSNBC
NY DAILY NEWS
NY POST
NY TIMES
THE RACING BIZ [Mid-Atlantic region]
SEATTLE TIMES
SIGNONSANDIEGO.COM
SINGAPORE TURF CLUB
SOUTH AFRICAN HORSERACING
THISISHORSERACING.COM
THOROUGHBRED DAILY NEWS
ThoroughbredRacing.com
TIMES PICAYUNE
TWINSPIRES NEWS
[U.K.] BBC
[U.K.] GUARDIAN
[U.K.] RACING POST
[U.K.] SPORTINGLIFE.COM
[U.K.] TELEGRAPH
[U.K.] TIMES
USRacing NEWS
USA TODAY
WASHINGTON POST

Interesting: According to Sports Media Watch, "In a bleak year for televised sports ... among the five most-watched non-NFL live sporting events ... the Kentucky Derby holds the top spot [last paragraph]
---
Cauthen, Stevens, McCarron: three greats talk drugs, the whip and the Integrity and Safety Act
---
Key takeaways from Preakness 145 and Keeneland Fall Stars Saturday
---
Road to 2020 Breeders' Cup: Three heating up, three cooling down for Oct 6
---
Amid worst of time, Pimlico offers best of racing
---
Mission accomplished: Filly wins Preakness to close out unusual Triple Crown
---
Swiss Skydiver becomes sixth filly to win Preakness
---
Jock Watch/international: Jessica Marcialis makes history by becoming the first female jock to win a G1 race in France... Resumed her racing career after becoming a mom
---
Fasig-Tipton Midlantic Sale 'a win'
---
Committee formed to select Horseracing Integrity and Safety Act board members
---
Gulfstream Park Championship Meet to begin Dec 2
---
Breeders' Cup Roundup: Oct 5, 2020
---
Owner Peter Brant Revels in Sottsass' Arc victory ... Becomes the third American to own the winner of Europe's most famous race
---
Weekend recaps: Preakness, Arc results leave questions for rest of horse racing season
---
Winning formula: Seven rules for investing at the track
---
2YO Watch: Kentucky Derby pedigree profile - Essential Quality
---
Aidan O'Brien withdraws Arc runners due to contaminated feed
---
Irish racing could continue even if lockdown tightens
---
Court rules owner Fipke doesn't need to pay double jockey fee on 2017 BC Distaff win
---
Black jockeys dominated early days of horse racing
---
History: The lost racecourses of England
---
Ky: Court action against historical racing machines was presented as an 'opinion' as opposed to an 'order'
---
Upstate NY editorial: We encourage swift passage of the Horseracing Integrity and Safety Act in the Senate and a quick and enthusiastic signature from the president
---
Horse racing pushed out Black jockeys, trainers and owners. But one owner is pushing back
---
Back of the track, riders 'pony' race horses to ready them for Fort Pierre races
---
Old Friends extension takes horses to people... Ashton Grove location launched Oct 2 in Georgetown, Ky
---
Keeneland: Spectator-free meet begins with ten stakes over first three days
---
$20mil Saudi Cup will be back next year - on a card with even more prize money
---
Trainer Jim Bond ... 'A four-legged chair': How a love of racing has developed such a powerful family Bond
---
Free: New whip rule latest handicapping wrinkle
---
Jock Watch: Irad Ortiz Jr has return delayed by positive test for COVID-19
---
Horseracing Integrity and Safety Act passes House
---
The Jockey Club statement on passage in the House of the Horseracing Integrity and Safety Act
---
Statements from NYRA and Shug McGaughey [scroll down to end of article]
---
After Historical Horse Racing machine decision from court, Ky racing considers next steps
---
Decision on 2020 Saudi Cup purse awaits US action
---
Road to 2020 Breeders' Cup: Three heating up, three cooling down for Sept 30
---
Spirit of The Dove still lingers at crumbling Pimlico's 'sunny spot'
---
VIDEO: Brit-based trainer John Gosden provides compelling listening on the current state of the sport and its finances
---
Keeneland fall meet offers handicapping at its best
---
Calif: Governor signs horse racing safety bills
---
Churchill Downs to open $38mil off-track horse-betting site Friday in Newport, Ky
---
>>> Remembering RGB - at Saratoga Race Course... Spent the day and nailed a Travers bet!
---
Weekend preview: Enable new Arc favourite as heavy rain leaves Longchamp 'very soft'
---
Frankie Dettori is unlikely to ride this week - taking no chances before Enable's second attempt at making Arc history on Sunday
---
Sports Business Daily: Horse racing's odd year continues this weekend with Preakness
---
>>> Kentucky Supreme Court ruling places future of historical horse racing in doubt
---
Hayward: Why the new Global Horse Rankings are such an important development
---
Jock Watch/international: He's done it! The incredible Jorge Ricardo hits that 13,000-winner mark
---
>>> G1 Forego winner Win Win Win retired
---
International: Quarantine exemption possible for jockeys competing on Arc weekend
---
Monmouth meet leaders: Breen, Lopez earn titles
---
Gulfstream meet leaders: Zayas, Joseph
---
Churchill meet leaders: Asmussen, Gaffalione lead the pack
---
Amen to that! Vespe: "Here's hoping that our next spin through the Triple Crown is less battered and more traditional than this one's been. Old Hilltop will have seen one fanless Preakness, and that should be enough for several lifetimes."
---
Weekend results: Improbable upsets Maximum Security in G1 $300K Awesome Again at SA
---
Week recap: Surprise, surprise as 158-1 longshot wins, Maximum Security loses
---
Key takeaways: Weekend at Santa Anita, pre-Preakness plans
---
Midnight Bisou being evaluated... Champ mare was reportedly 'a bit off' following a Sept 28 maintenance work
---
MyRaceHorse investors win big with Derby winner Authentic
---
History: Housebuster - electrifying speed
---
The world's strongest dirt race in the last year? The stats show it was this...
---
---
>>> Belmont news and stakes results
---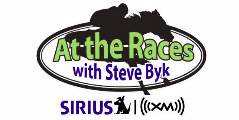 ---
>>> Timeform rate Sottsass Arc winning display at 127
---
MISCELLANEOUS INDEX:
Where we put things that don't fit into any of the other index categories
---
Track visit/reviews
---
THE FANS SPEAK:
Where we occasionally search the web to explore various discussions and topics
---
OPINION:
equidaily.com's occasional thoughts on various topics regarding the horse racing game

---
equidaily.com's Coast-to-coast
---
Saratoga's Best Bets
---
Click here to e-mail any questions, comments, or suggestions to equidaily.com
---
AQUEDUCT, Jamaica, NY
ARAPAHOE PARK, Aurora, CO
ARLINGTON PARK, Arlington Heights, IL
ASSINIBOIA DOWNS, Winnipeg, Manitoba
BELMONT, Elmont, NY
BELTERRA PARK, Cincinnati, OH
BEULAH PARK, Grove City, OH
CALDER [GPW}, Miami, FL
CALIFORNIA FAIRS, CA
CANTERBURY PARK, Shakopee, MN
CHARLES TOWN, Charles Town, WV
CHURCHILL DOWNS, Louisville, KY
COLONIAL DOWNS, New Kent, VA
DELAWARE PARK, Wilmington, DE
DEL MAR, Del Mar, CA
DELTA DOWNS, Vinton, LA
DOWNS AT ALBUQUERQUE, Albuquerque, NM
ELLIS PARK, Henderson, KY
EMERALD DOWNS, Auburn, WA
EVANGELINE DOWNS, Opelousas, LA
FAIR GROUNDS, New Orleans, LA
FAIR MEADOWS, Tulsa, OK
FAIRMOUNT PARK, Collinsville, IL
FAIRPLEX, Pomona, CA
FINGER LAKES, Farmington, NY
FORT ERIE, Fort Erie, Ontario
GOLDEN GATE, Albany, CA
GREAT LAKES DOWNS, Muskegon, MI
GULFSTREAM PARK, Hallandale, FL
GULFSTREAM PARK WEST, Miami, FL
HASTINGS PARK, Vancouver, BC
HIALEAH PARK, Hialeah, FL
HAWTHORNE RACE COURSE, Cicero, IL
HOLLYWOOD PARK, Inglewood, CA
HOOSIER PARK, Anderson, IN
INDIANA GRAND, Shelbyville, IN
KEENELAND, Lexington, KY
KENTUCKY DOWNS, Franklin, KY
LAUREL PARK, Laurel, MD
LONE STAR PARK, Grand Prairie, TX
LOUISIANA DOWNS, Bossier City, LA
Los Alamitos, Los Alamitos, CA
MAHONING VALLEY, Youngstown, OH
MARQUIS DOWNS, Saskatoon, Saskatchewan
MEADOWLANDS, E Rutherford, NJ
MONMOUTH PARK, Oceanport, NJ
MOUNTAINEER, Chester, WV
NORTHLANDS PARK, Edmonton, Alberta
OAKLAWN PARK, Hot Springs, AR
PENN NATIONAL, Grantville, PA
PARX, Bensalem, PA
PIMLICO, Baltimore, MD
PINNACLE RACE COURSE, New Boston, MI
PORTLAND MEADOWS, Portland, OR
PRAIRIE MEADOWS, Des Moines, IA
PRESQUE ISLE DOWNS, Erie, PA
REMINGTON PARK, Oklahoma City, OK
RETAMA PARK, San Antonio, TX
RIVER DOWNS, Cincinnati, OH
ROCKINGHAM PARK, Salem, NH
RUIDOSO DOWNS, Ruidoso Downs, NM
SAM HOUSTON, Houston, TX
SANTA ANITA, Arcadia, CA
SARATOGA, Saratoga Springs, NY
STAMPEDE PARK, Calgary, Alberta
SUFFOLK DOWNS, Boston, MA
SUNLAND PARK, Sunland Park, NM
SUNRAY PARK, Farmington, NM
TAMPA BAY DOWNS, Tampa, FL
THISTLEDOWN, Cleveland, OH
TURF PARADISE, Phoenix, AZ
TURFWAY PARK, Florence, KY
WILL ROGERS DOWNS, Claremore, Oklahoma
WOODBINE, Rexdale, Ontario
WOODLANDS, Kansas City, KS
YAVAPAI DOWNS, Prescott Valley, AZ
ZIA PARK, Hobbs, NM

---


Note: Pages on this site are labelled with the equidaily.com logo. Some links lead to pages at other sites. equidaily.com is responsible only for the pages on this site. equidaily.com assumes no responsibility for errors or omissions. Always check with official sources to verify info.

---
Copyright 2020 equidaily.com

---